We live in a world where we are constantly being told that bigger
is definitively better. And that has extended to our living spaces as well. We
take on a hefty mortgage to get a home with 4 bedrooms even though we hardly
have the time to get 8 hours of sleep each night or we shell out our life's savings
to purchase an apartment in a city that has plenty of attractions to ensure
that we never have to spend any time at home!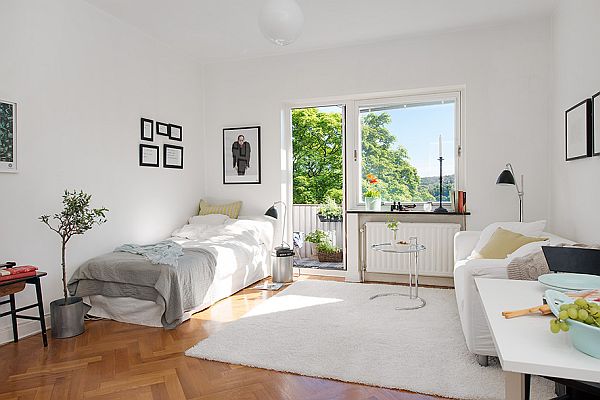 However, since owning a home is a primal human instinct, one
needs to have one.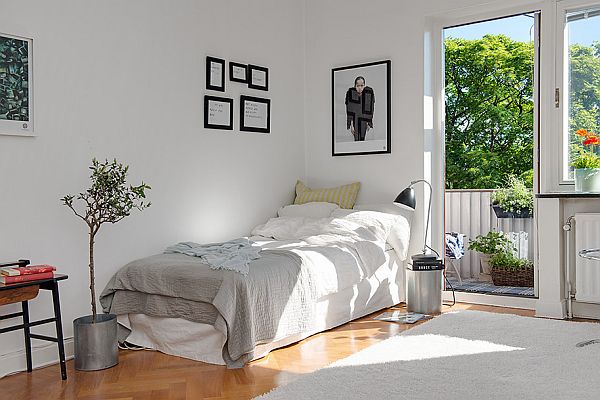 But, if you can't afford the 2000 sq. ft. duplex in the heart
of the city, you can always get creative with a smaller space and make it
spectacular nonetheless.
A prime example of this would be something like this home
called Alvhem. The small apartment sprawls in only about 280 square feet of
floor space.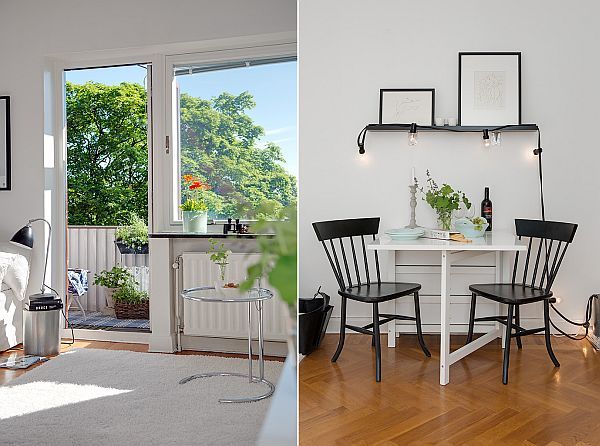 But it doesn't miss on any modern amenity that a city dweller may
need.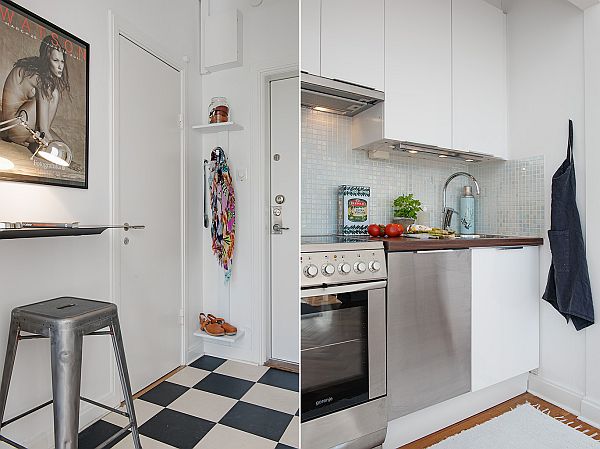 Located in Gothenburg, Sweden, the small apartment is
designed with elements from the 1940s style along with some very modernist
comforts as well. To get the old timey and classic feel, the apartment was
given a built in wardrobe, sound ceilings and unique parquet from the architecture
of the period.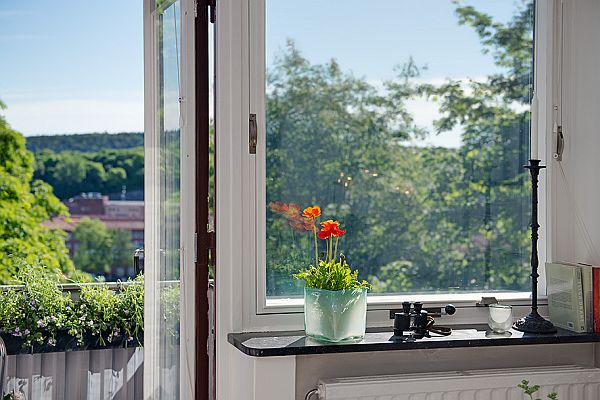 However, the owners also wanted the home to be totally functional
as well which is why they installed the most modern appliances in the distinctly
modern kitchen as well. There is essentially one big room in the open plan apartment
that is sub divided into a bedroom, a living room and a small dining room.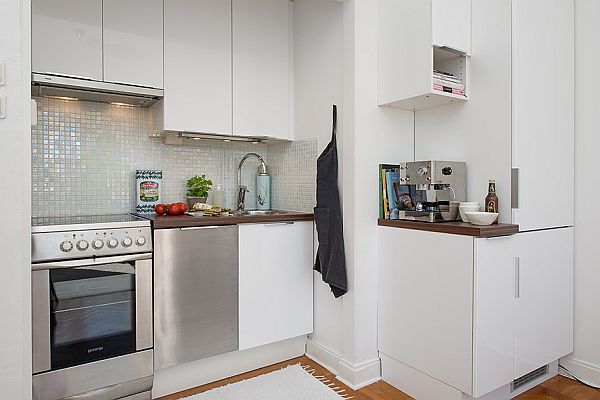 The kitchen
is also located within this same space. A generously-sized walk-in closet
provides more than adequate storage space for the small apartment.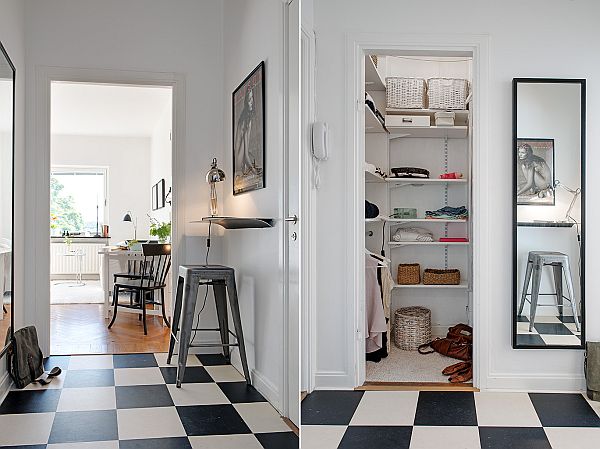 One of the key elements of the small home is the fact that
this open plan space features a huge windows and a modest balcony on one end.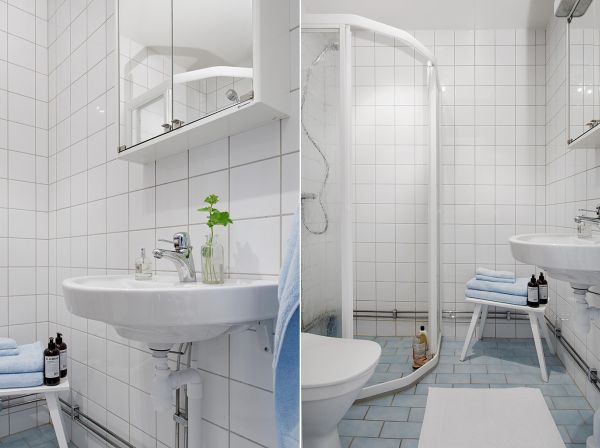 Not
only does this make the space look and feel bigger than it actually is but it
is also excellent at allowing natural light to flood into the home through the day.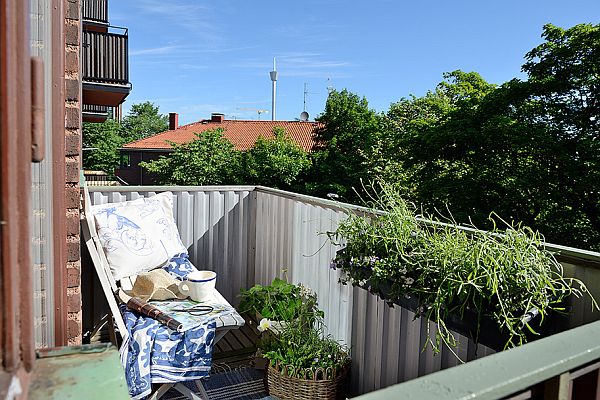 Almost all the surfaces in the home are finished in white
including the upholstery on the couch and the bedding. A 3 meter tall ceiling
provides the apartment with a feeling of adequate space as well.