Like most people, you most likely want to feel safe at home.  Whether you are there or not, it is nice to know your belongings and family are protected.  Millions of people every year search for and buy things to enhance home security.  It can be a bigger dog, security camera, gun, safe, alarm system and the list goes on and on.
It can be hard to know what you may be able to afford and what the best cost is. To better help the readers of this site, we compiled a simple list of 3 different types of security deterrents along with their average prices and expertise.
Do-it-Yourself Security Systems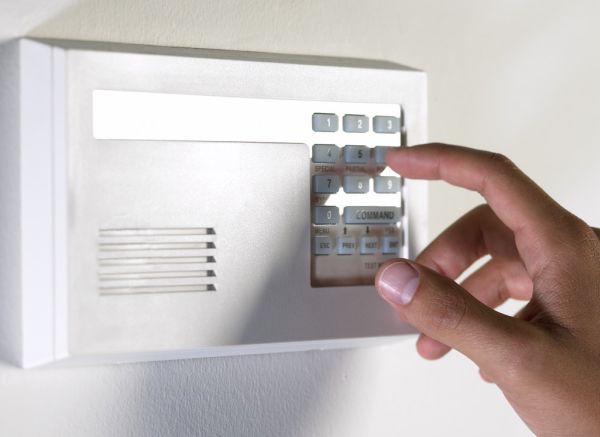 The alarm system is most common as it protects your full location 24 hours a day.  It is connected to a monitoring company that users can pay $20-50 a month to notify them of any break-ins.  With several different types of DIY security systems, costs are down and you can get most full setups for $99 starting if you agree to a 36 month contract term.
Do it yourself home security systems typically take 30 to 60 minutes to install. This saves users $99-299 of an installation fee. Instructions come with the security kits and users shouldn't have to worry about if they can do it. Wireless technology has come a long way so that anyone can feel comfortable doing it themselves. Alarm Reviews has the best pricing guide and reviews of the some of the best DIY alarms you can find on the market. If interested, use their site and others to review which is best for you and proceed with setting it up from there.
Dogs, Guns and other Items
For those who don't want to pay a monthly monitoring fee and like to truly 'do things themselves' there is always the option of getting more self-defense items. Most 'tough guys' like to brag about the guns they have and that if anything gets near their home they will shoot it on the spot.  While this is a viable option, it is not one to rely on as it can risk the safety of the family, the owner and carry with itself a lot of legal issues.  The criminal defense lawyer has a list of countless reasons not to commit a murder in your home, even if there is an intruder.  Having and using a gun is a easy answer until it comes time to pull the trigger and face the consequences.
Dogs on the other hand are an excellent deterrent and obviously, much more family friendly than weapons are.  They have an ongoing cost like alarms which is a negative.  But they can be a family pet and more than just a crime deterrent.  Make sure to train a self-defensive dog to know the difference between bad guys and family and friends.  If not, they may treat your loved ones like the enemy which is not a good thing.
Home Security Cameras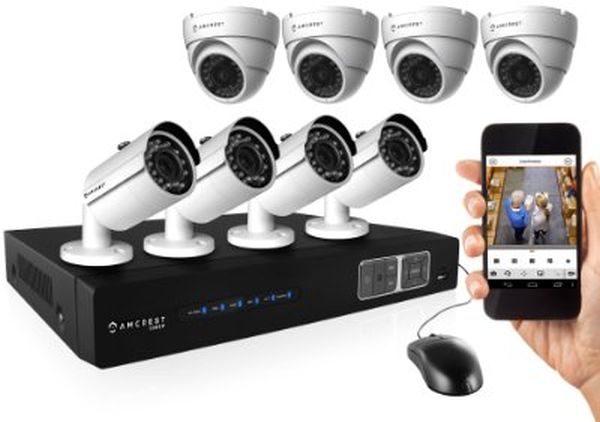 If you want to keep a very close eye on things around your home, in and outside then a surveillance camera is your choice.  Most are not wireless and do require technical skills to get up and running but once active can give users a peace of mind that neither our first two options can. The Security Camera System Pros have a useful guide of the best security camera systems available on the market right now. You can view area surrounding's directly from a smart device, take pictures and choose what saves to the DVR system to later use in prosecution.  While the alarm system sounds off and gets the police called, security cameras actually capture the footage and can be used in court against the burglars to press charges.
In Conclusion – Use One or All Three
Depending on your personality type and how safe you like to feel at home, you may want to just choose one or you may want to setup all three! Crime is always around regardless of what state or city one lives in. It's not a bad idea to fortify the home and get an alarm system with a dog in the backyard and security cameras in the frontyard.
Article Submitted By Community Writer