When it comes to interior design, walls painted in neutral colors are often used simply because they can work with literally anything. However, after a time that gets boring and there is nothing worse than a room devoid of life. If you have found that those eggshell white walls are just not doing it for you and the brown leather sofas are losing their appeal as well, why not add a splash of color to liven things up? In fact, a splash of color in literally any room, at home or at work, can make even the drabbest of rooms literally pop with excitement. Are you ready for some ideas? Well, here they are!
Colorful and Fragrant Hanging Plants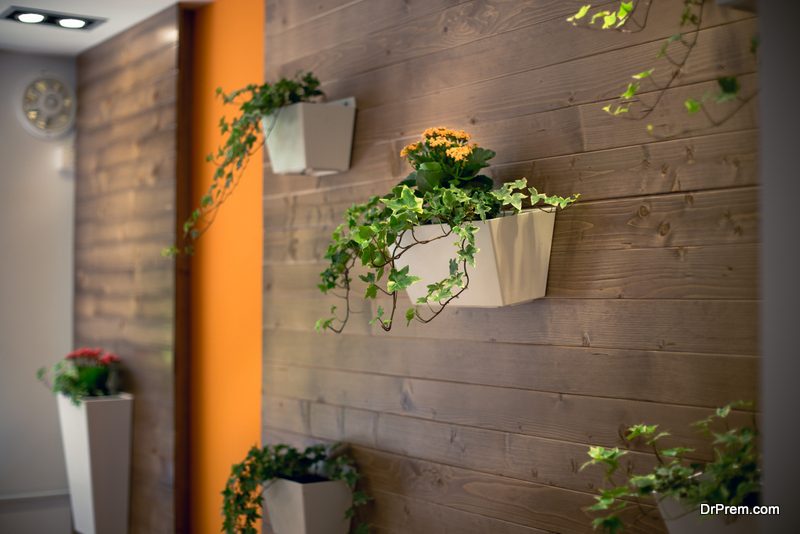 There isn't a room in your home which couldn't use a bit of fragrance and color. You would agree to the fact that hanging plants do well in every room, except perhaps the laundry room. From bathrooms to kitchens to living rooms and bedrooms, you can keep that room smelling fresh with brightly colored, fragrant flowers like pink jasmine or multi-colored begonias. Doesn't this kill two birds with one stone? Why invest in room fresheners when you can use those colorful plants to add life to the room while making it smell as fresh as a summer meadow?
Invest in a Bit of Art
While no one but Warren Buffet or Bill Gates would (or could) invest in a Picasso, there are wonderfully talented artists who use color so effectively to get you transported to another time or another place. Why not brighten your home with art painted or drawn by real artists of today? Many of these artists are true visionaries who are able to capture an emotion on canvas. Vibrant oils, watercolors or pastels are just the thing and they are sure to be the focal point of any neutral room.
Linens and Lamp Shades Are Just a Start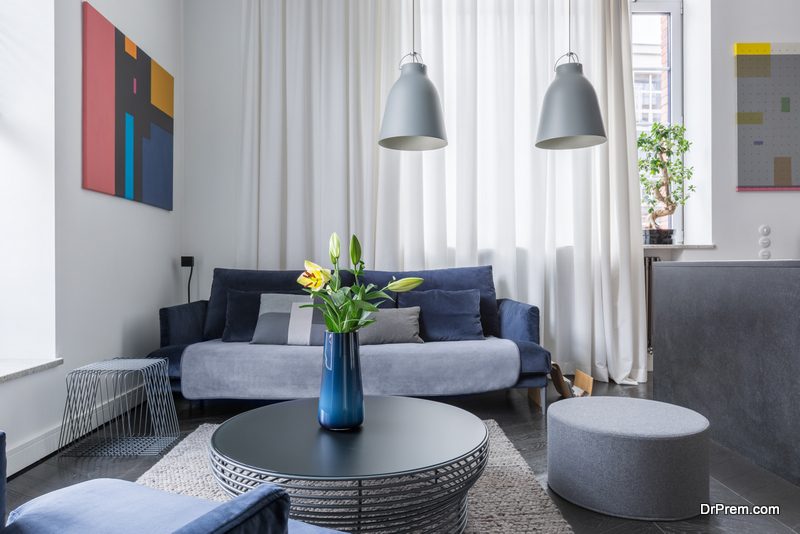 Brightly colored linens and lampshades add a bit of joy to any room as well. However, that is just the start. Colorful throws on sofas and recliners do well in living and family rooms while bedspreads and curtains can liven up bedrooms done in the palest (and most boring) shades of grey. Some people believe that color may brighten a bedroom too much at night, but studies have found that the lack of color can actually be depressing. Who wants to go to sleep at night with the day's worries on their mind and no way to liven the moment? Also, painted ceilings do well in bedrooms and family rooms. Stripes of color work well, but even colorful vinyl cutouts can make for an interesting view as well.
Perhaps the biggest reason why walls are done in neutral tones most of the time is that this leaves the possibility open to change furnishings over time. With neutral tones you are not confined to any one era in décor, so you could go from provincial to ultra-modern in the blink of an eye. Unfortunately, that does get monotonous over time and only color can breathe life into an otherwise deathly boring room.
So, if you are adventurous, you may look around to see where you can infuse a splash of color and watch how that room begins to pop.
Article Submitted By Community Writer