Are you thinking about redecorating your home? Well, you should consider going for the contemporary style. Some people believe that modern décor is about cold, minimalist interiors. However, that is not the case. While contemporary style shares a lot of design elements with the more modern look, it is primarily defined by its simplicity and clean appeal.
Contemporary décor showcases the space, rather than items. It allows you to transform your home into a welcoming and comfortable space without being dark or cluttered. Contemporary style is all about using warm neutral colors, clean lines, texture, and uncomplicated furniture to keep the space looking open, airy, and uncluttered. To achieve this look for your home, it is important to stick to four basic rules:
Line and space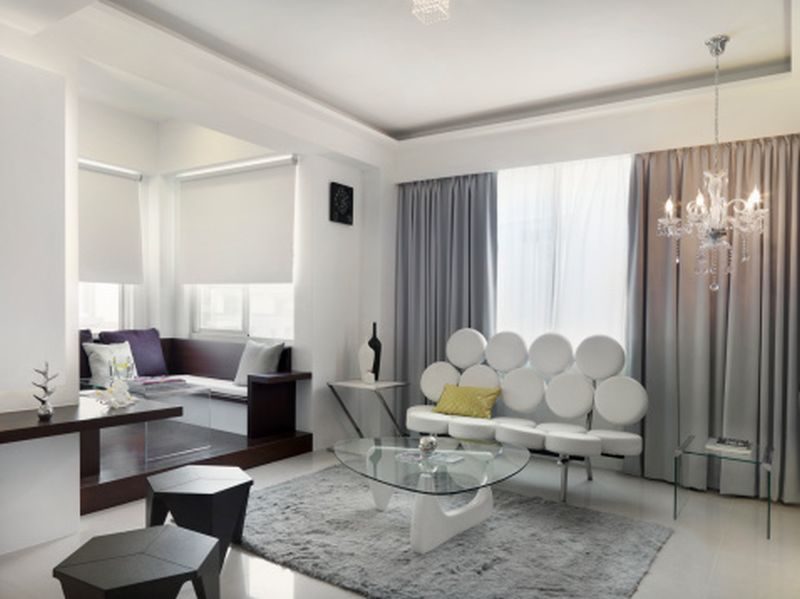 In interior design, the most distinctive characteristic of contemporary style is line. It is evident in the use of architectural details, bold blocks of color, geometric shapes in sculpture and wall art, and bare windows. Bare space becomes just as important as the areas you choose to fill with items. However, less is more in contemporary style. Every piece should stand out as separate and unique.
You can also take advantage of any structural details around your home. For example, you could use bare or broken brick to provide texture and a sense of stability. Artfully hanging air ducts or exposed pipes are other common features of contemporary interiors.
You can also go further and paint such structural elements in bold or contrasting colors to draw attention or blend them with the walls to lessen their impact.
Smart use of color
The main colors for any contemporary interior are black, white, and warm neutrals. However, you could always accent this base palette with brilliant flashes of bright or bold colors.
Use black to define and ground a room. You can also paint the walls a basic neutral color, which will provide a beautiful backdrop for any boldly hued accessories. Furthermore, stick to neutral trims if your wall or window is a pastel shade. You should also keep the rest of the room neutral if your wall is a bright or contrasting color.
Use contemporary furniture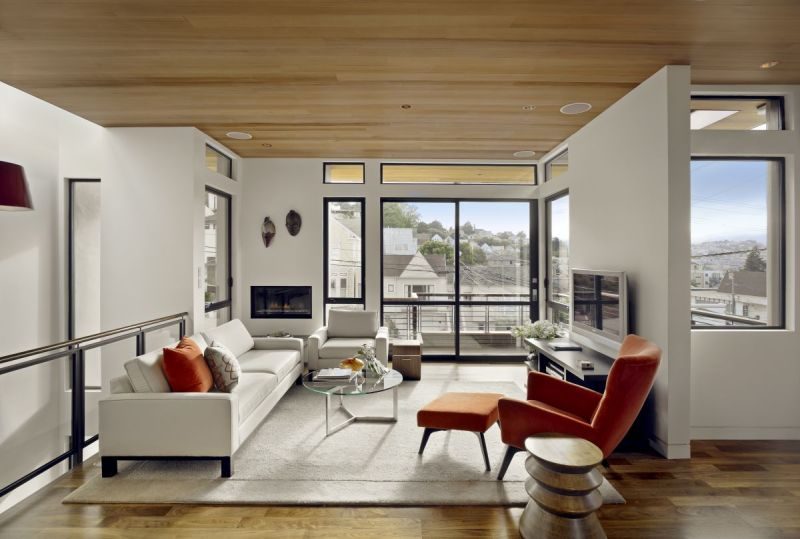 When selecting your furniture, look out for pieces that make a bold statement but are still simple and fuss-free. You should avoid curves, carved details, and any sort of embellishment – such as ruffles, skirts, fringes, trim, or tassels. Instead, stick to furniture that uses clean geometric shapes.
Contemporary furniture in Miami also features exposed legs and neutral upholstery. You can incorporate lots of texture here by using natural fibers like cotton, linen, wool, silk, or jute. Pillows are also a great way to add texture and color while sticking to the clean geometric motif.
Flooring
Contemporary style calls for floors that are smooth and bare. You can use flooring options such as wood, tile, or even vinyl. However, some people prefer to have carpeted floors to provide warmth or help with sound control. In that case, you should go with commercial-grade carpeting. This will give you enough room to play with color and texture by adding plain or patterned area rugs.
Article Submitted By Community Writer