Setting up a home office seems like an easy job but it can
actually turn into a bit of a hassle when you account for the fact that not
putting it in the right space will actually hamper your productivity. However,
if you want to utilize neglected corners in the home and get yourself a
semi-private home office space, you can try the following ideas.
1. Corner in the hallway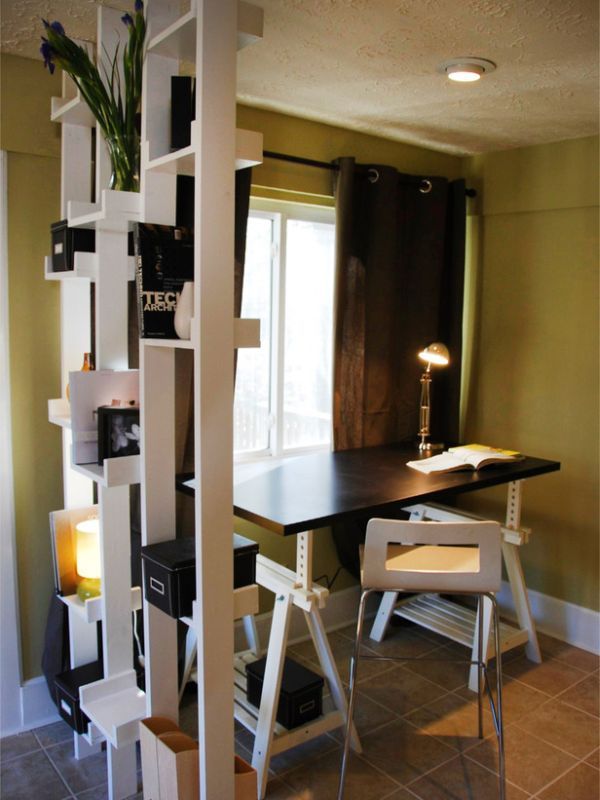 Corners that are large enough to accommodate a home office
are hard to find in a home. However, if you don't mind setting up shop right in
the middle of a hallway in your house, you can easily create a cozy home office
in one of the most neglected corners of the house.
2. Kitchen corners
Stay at home moms and dads with young children at home or
people looking to start a career in food usually find themselves working on the
kitchen counter or island. But that is never a permanent solution and that
means that the home office needs to be moved around often enough. However, if
you are a little crafty, you can always convert a corner in your kitchen into a
cool little home office.
3. Corner between
rooms
If you browse through any furniture store catalogue, you'd
find plenty of slim tables and shelving systems that are aimed at helping you
fill the awkward corners between rooms. These spaces are excellent for setting
up a home office if you don't mind not having a view.
4. Corner by the
stairway landing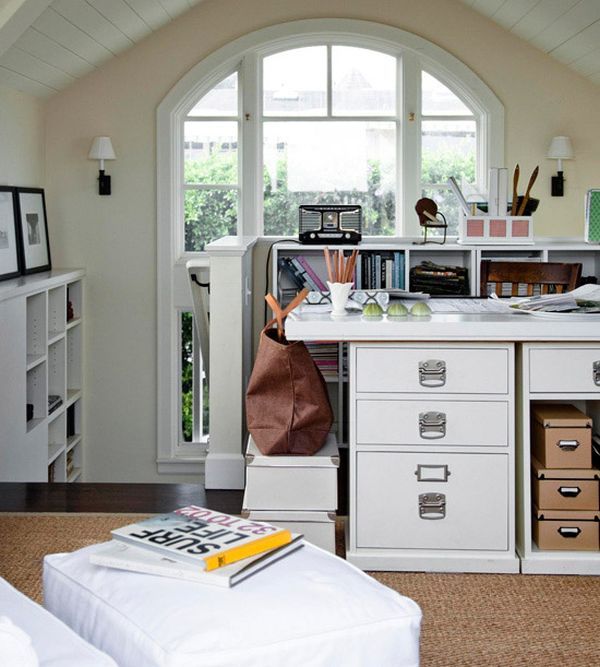 Stairway landings are one of the most unused spaces in a
typical home. But, if you try and set up your home office in a corner in or
near this space, you'd be able to keep track of what's happening anywhere in
your house, keep an eye out for visitors to the front door and even ensure that
kids playing in their room don't get into trouble!
5. Home office for
any corner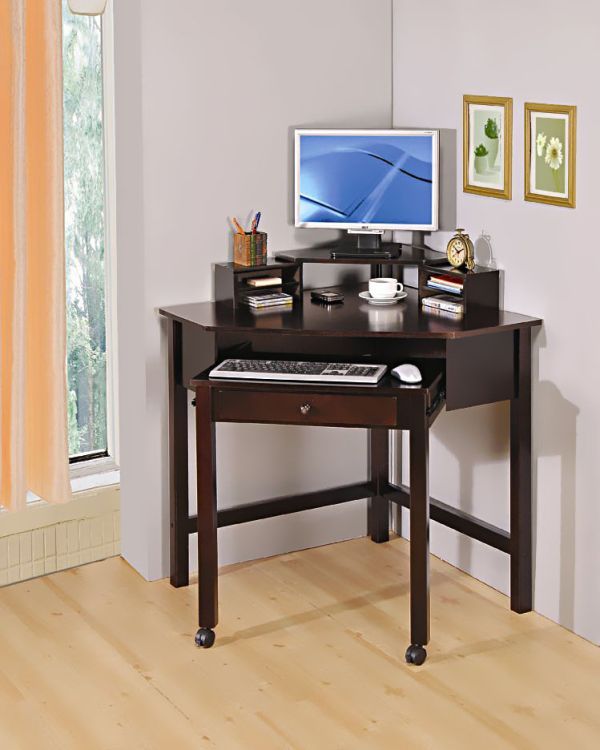 If you don't have any specific preference for a particular
space to set your home office in, you can always get yourself one of those cool
three legged corner home office tables that can be used to convert virtually
any corner of the house into a home office.