It's happening. You've signed the lease. You now will be living in a new apartment! After the excitement settles, there's the realization that furnishing an apartment is not cheap, and it's another expense to think about on top of moving costs, security deposits, rent, and utility bills.
Moving to a new apartment can get pricey. One thing you can save money on is furniture and décor. If you want to be budget-conscious doesn't mean you have to sacrifice comfort and a well-decorated home. When searching for furniture for your new place, you must keep in mind the measurements of your rooms, to make sure you are getting pieces of furniture that fit.
When you are dealing with a tight budget, you can't afford to make mistakes in purchasing tables and chairs that are too big or small for the space. If you want to save money on furniture for a small dining space, or a living room, there is a way to do it that will fit your budget. Here are five low-cost options for furnishing an apartment.
1. Thrift Stores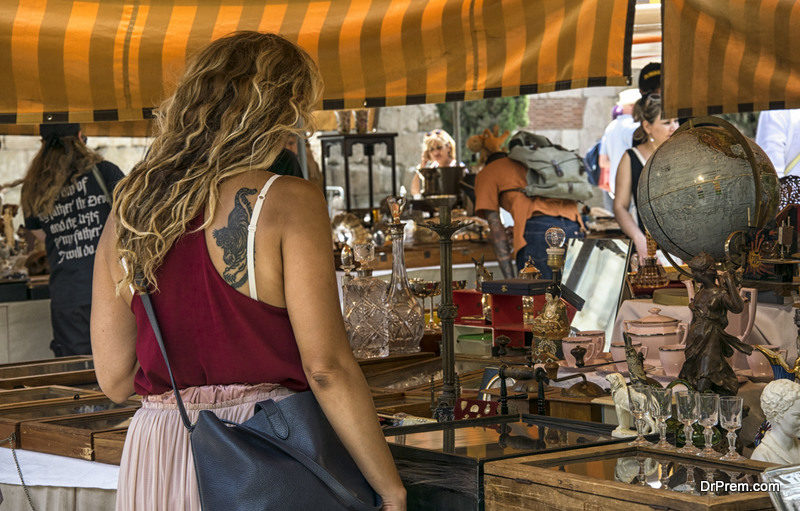 If you like high-end quality items but do not have the budget to spend a fortune on a dining room set for your new apartment, then look for used. Second-hand stores receive donations of furniture, appliances, décor, and building materials from individuals and businesses in their area of service. Then they resell items at a discounted price to the public.  Mobile apps such as Kijiji or Let Go, offer the convenience of browsing locally online for discounted furniture. You can also search for affordable or free furniture on Facebook Marketplace. Another excellent option for finding inexpensive furniture is a garage and yard sales or asking family and friends if they have furniture they don't need anymore.
2. Box Stores or Online Marketplaces
If you are on a tight budget, box stores like Target or Ikea are where you can find inexpensive items such as futons, TV stands, and dressers. There is also a lot of home décor at low prices, such as throw pillows, shower curtain, coffee tables, and area rugs.  Wayfair might be the way to go for furnishing your apartment. The online store offers a wide range of styles and furniture. The website has a collection of design ideas for every room in your residence. Be sure to do price checking, if you loved a table on Wayfair, check Walmart's website, both companies sometimes sell the same items, but Walmart is sometimes cheaper.
3. Furniture on Credit
When paying cash is not an option for purchasing furniture, then buying furniture on creditmight be your only choice. Buying furniture or appliances on loan might be an option if you have your eye on a big purchase such as stainless-steel appliances, or a bedroom set. There are stores, or online websites that offer the opportunity to purchase your device and furniture on loan, that you can pay back a minimum payment bi-weekly. Sometimes there will be deals on individual pieces of furniture or appliances.
4. Dent and Scratch
Most big box furniture stores have a showcase that allows customers to try their products. People can test out each of the mattress, sofa pr chair, to see if they feel comfortable for them. Furniture on a showcase floor can become dented or scratched and show other signs of wear. Stores will usually sell these scratched and dented products for a 15% to 30% discount.
5. Restore Old Furniture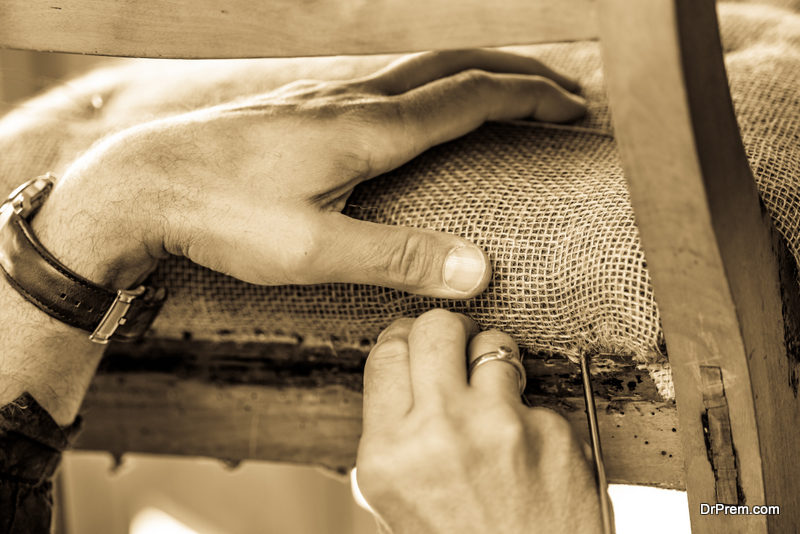 If you've found a great deal and got an old side table, or bed frame but they are showing signs of wear and tear. This is when you can use your creativity and refurbish or restore the old furniture you have to match your apartment décor. You are bringing new life to old furniture andfreshening up its look.
Final Thoughts
Furnishing your apartment is not an easy task, but it does not have to break your budget. With the proper tools and research, you can easily equip and decorate your apartment to match your personality by using the low-cost options provided for you.
Article Submitted By Community Writer