It's always difficult to figure out what to get someone for a housewarming gift, even if it's for a close friend or family member. Sometimes a gift card, a bottle of wine or a serving dish just won't do. Today, everything is gearing towards smart technology, so why not get something that they can both use and have a little fun in using? Smart home gadgets are the way to go.
We have a list of several products that are handy but won't break the bank. Here's what we suggest: 
Beddi Smart Alarm Clock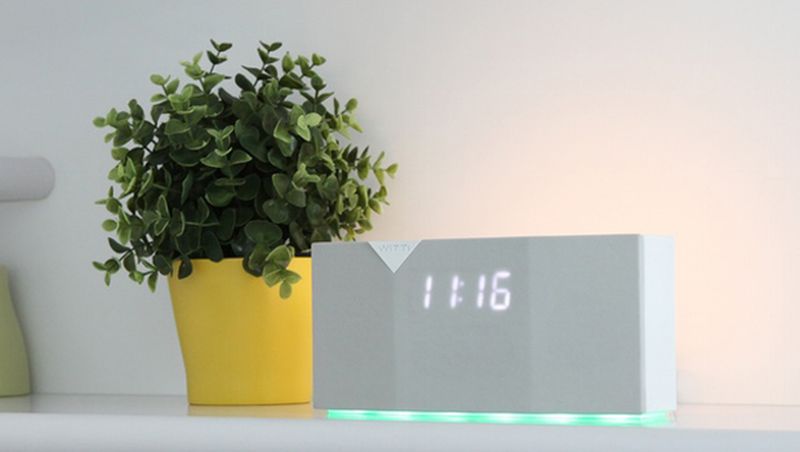 The Beddi Smart Alarm Clock is no ordinary alarm clock. Instead, it has a range of features such as white noise generator (help the user to fall asleep), sunrise simulating wakeup light, two Bluetooth speakers, two sub charging ports, and Spotify premium integration.
What makes this alarm clock stand apart from the rest is its three customizable buttons, which allow the remote management of other smart home devices, such as the coffee maker or appliances.
      2.  Mr. Coffee Smart Wifi-Enabled WeMo 10-Cup Optimal Brew Coffeemaker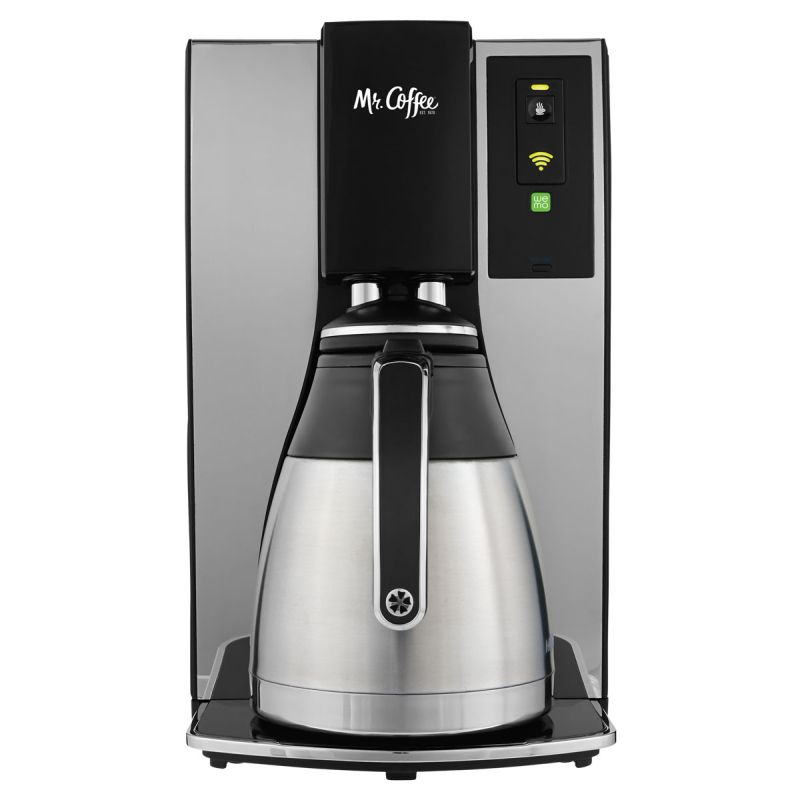 The free and easy to use WeMo App lets you schedule when to brew your coffee, as well as set reminders to alert when the coffee is fresh. That comes handy when you don't want to get out of bed in the morning or want a fresh cup of coffee when you return home. All you need to get it going is your smartphone. As if that wasn't great enough, this coffee maker brews coffee in seven minutes or less and it comes in a 10-cup stainless steel carafe (matching the overall stainless steel exterior). The coffee maker is compatible for Apple iOS 7+ and Android 4.0+.
Zmodo Greet WiFi Video Doorbell with Zmodo Beam Smart Home Hub and WiFi Extender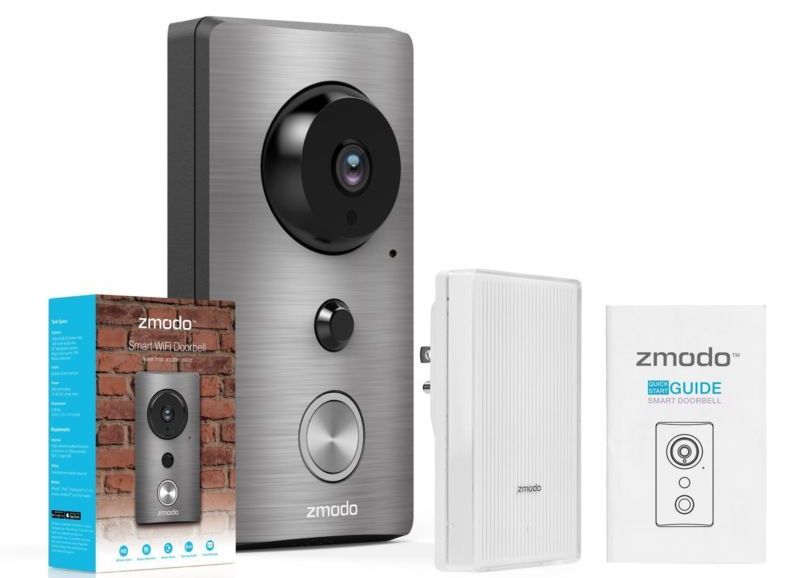 The Zmodo Greet Package includes both a smart video doorbell and a Wi-Fi extender. It allows you to remotely greet visitors at the door whenever the doorbell is rung. You can also remotely check to see who is at the door with the HD camera—even when you aren't at home. Don't want to answer the door? Set a prerecorded voicemail message for visitors. The Wi-Fi extender ensures that your device is never offline, so it's always working. This is a great device to have in terms of providing extra home security.
Holmes Smart Wi-Fi-Enabled WeMo Air Purifier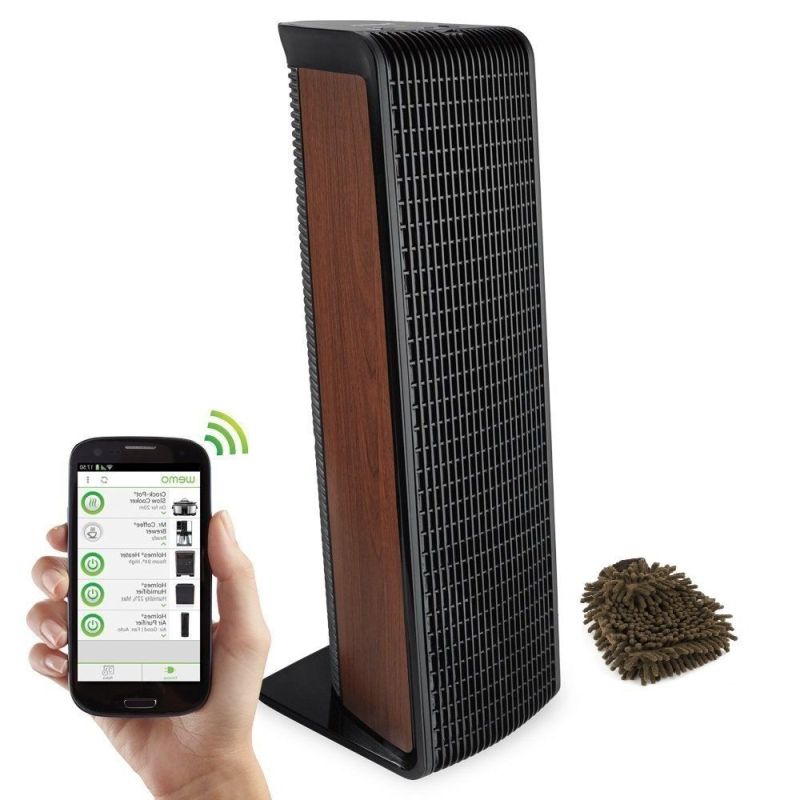 This air purifier integrates effortlessly with other Belkin WeMo products. The free WeMo app allows you to do things such as check the air quality, program the operation time and adjust the fan speed. It also sends alerts whenever the purifier needs to be cleaned and have the filter changed.
      5.  iDevices iGrill Mini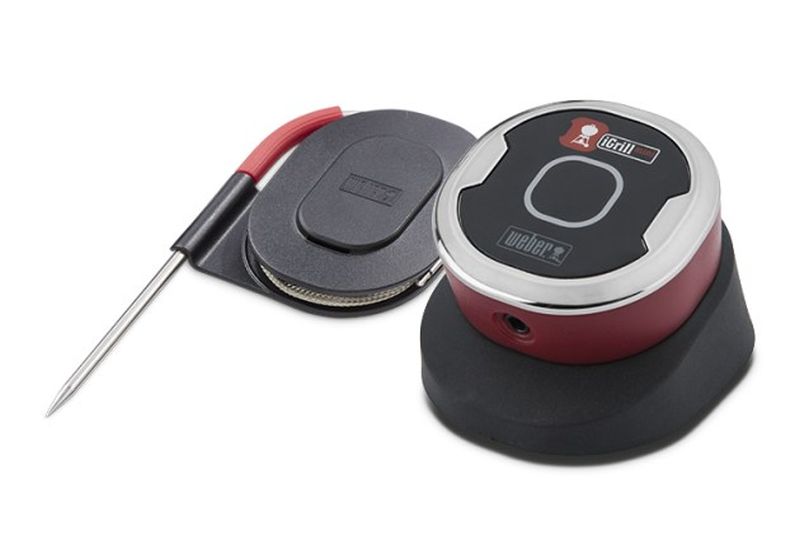 The iDevices iGrill Mini is a Bluetooth smart grilling thermometer that is perfect for anyone who loves to grill. It allows you to check your food using your mobile device—just preset the temperature you need and be able to relax. The thermometer features: a battery that is good for150 hours of use, an LED temperature indicator, and a magnetic mount. It's compatible with iOS devices (iOS 7+) and Android devices (4.3+).
Don't get the typical housewarming gift when you can get something that is inventive, smart and truly a great gift for anyone. You'll stand out when you come with any of these items—they'll certainly be thanking you.
Article Submitted By Community Writer