Winter is one of the most awaited seasons of the year because of the many activities that can be done during this time. One can go ice skating, winter camping, or ice fishing. No matter how fun these activities are, at the end of the day, everyone wants to go home to experience the warmth and keep their temperature from dropping too low.
A furnace is one of the most important appliances in every household especially during the times of extreme cold. Heat can be produced in various ways like by fuel combustion, electricity or by way of induction. Just like any other home appliance, a furnace should be maintained and checked regularly to ensure that it functions to its full potential.
Whether it is for installation, repair or maintenance, choosing a technician can be quite difficult. There are a lot of people to choose from but selecting the one who can have the work done perfectly is the ultimate challenge. While choosing a technician, there are several things to consider.
Adequate Experience
Just like in any other field, it is best to hire someone who is well trained in installing and maintaining a furnace. Although it does not necessarily mean that you have to look for the most senior technician, at least go for someone who has several years of experience in this field. Check the familiarity of the technician when it comes to repairing, installing, maintaining, and cleaning. Remember that these technicians will be working on your property so better go with someone who has enough knowledge and the right skill set.
Complete Licensing Requirements
A licensure is an indication that a technician has sufficient knowledge and can carry out tasks properly. Before hiring your technician, check for their credentials in your state. In some states, technicians are required continuing education and training. Check the status of their license and if their requirements are complete.
Referrals
One of the best ways to find a reliable furnace technician is through word of mouth. Ask your friends and relatives for referrals. Most online sites also have reviews and this is also a good way to gauge whether a company offers a great service or not.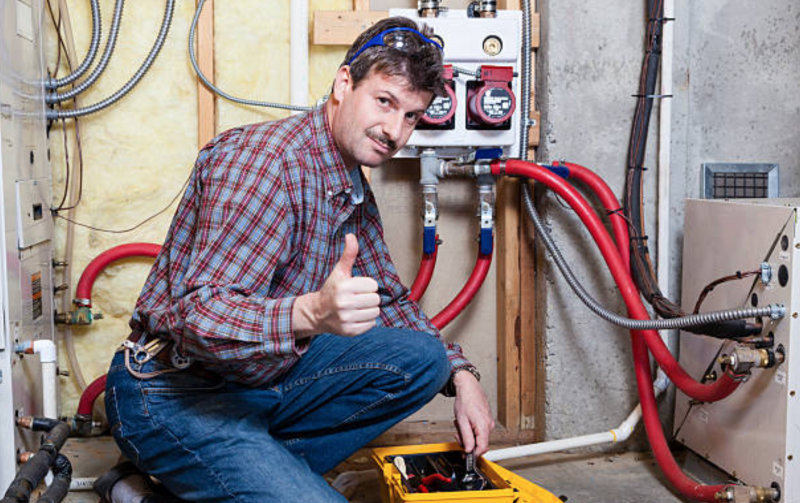 Guarantees
A company who does their job well will not be hesitant to offer a money back guarantee. If they are confident enough to give such deal, chances are, their service is exceptional. And if not, at least you get back your hard earned money.
 Reasonable Price
Quality will always be the top priority for home repair and maintenance. But if one can find a trusted technician who provides quality work at a reasonable price, then this is a great deal!
When it comes to furnace maintenance, Altitude Comfort is a trusted name in Denver, Colorado. The family-owned business not only provides quality service but also gives their clients peace of mind. Nothing is more devastating than hiring someone who will just mess up everything. Altitude Comfort has highly-skilled technicians who are both courteous and professional. All their technicians are equipped with proper training who do proper repair and installation the first time. As for their pricing, they offer flexible financing options and easy to understand pricing to fit every budget.