Convertible furniture has been around for ages. However,
these have been essentially redefined in the modern times and today we have
furniture that can be given a whole new purpose and level of functionality with
just a few steps. Here are a few key pieces of high functional modular furniture
that can fit into even the most space challenged homes.
1. Wall storage
converts into child's bunk bed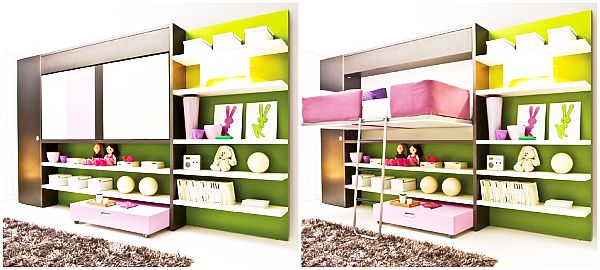 Your child doesn't need her bed to be laid out the whole day
but she does need a whole lot of space in her room to play. This modular wall
storage is just perfect for small kids' rooms as it comes with a twin bunk that
can be pulled down when the child needs to sleep.
2. Small kitchen table
converts into workstation and large dining table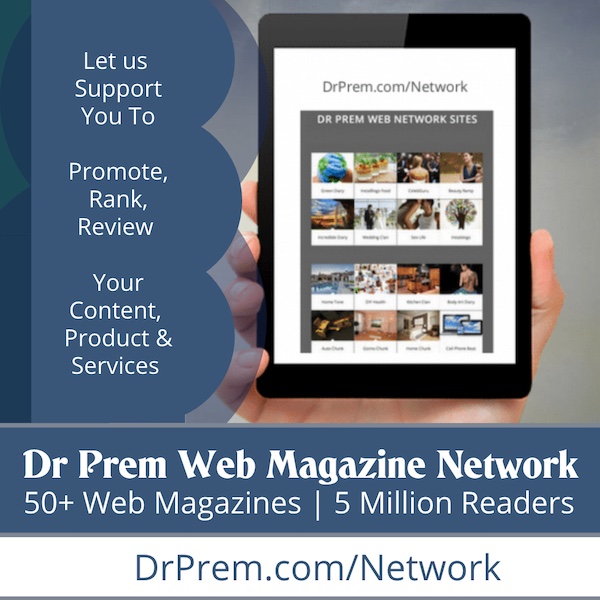 Kitchens are often the place where startups are born. And when
your business grows, your kitchen table needs to double up as a workstation as
well. And at the end of the day, the same table can be used to serve the family
a beautiful dinner.
3. StudyBed goes from
workstation into a Murphy bed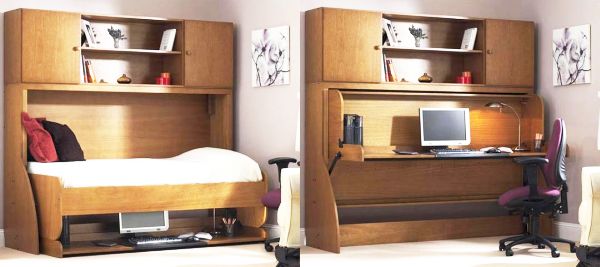 If the kids' room in your house is too small for all
furnishing or if you want your home office to also double up as an emergency
guest room, the Majestic StudyBed would be your best bet.
4. Bonbon Doc Sofa
Bunk Bed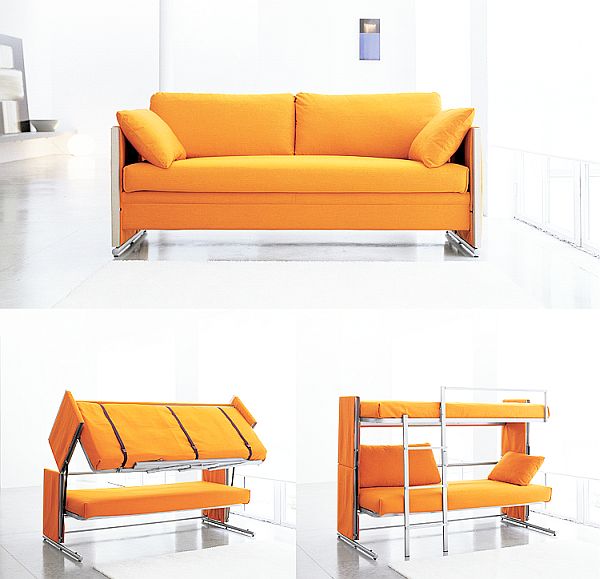 People that get unexpected house guests all the time would find
the Bonbon Doc Sofa Bunk Bed very handy indeed. The sofa remains an unassuming
living room item by day but by night, it can be converted into a bunk bed for
two.
5. Trick
Bookcase/Console/Dining Set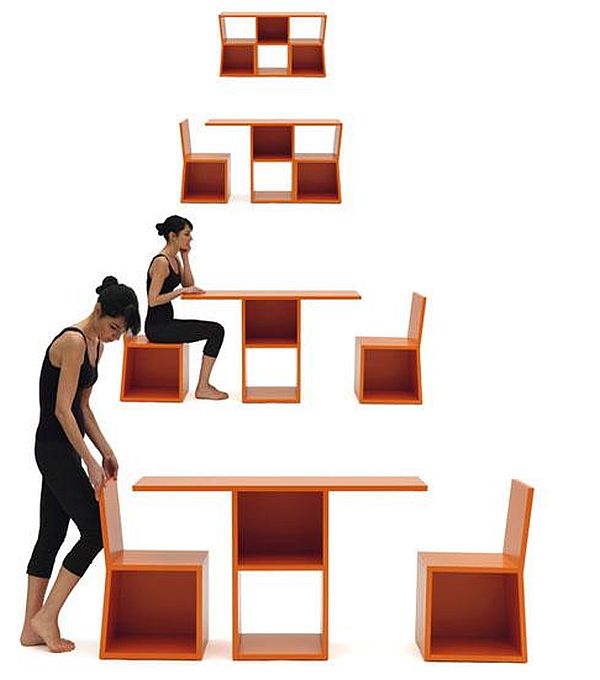 A Sakura Adachi original, the Trick Bookcase/Console Set is
perfect for folks who don't have a lot of space in their homes. The set goes
from a bookcase into a console table and even a dining table with two chairs in
a few steps and perfect for small space living.
6. Champ Lucky Punch Sofa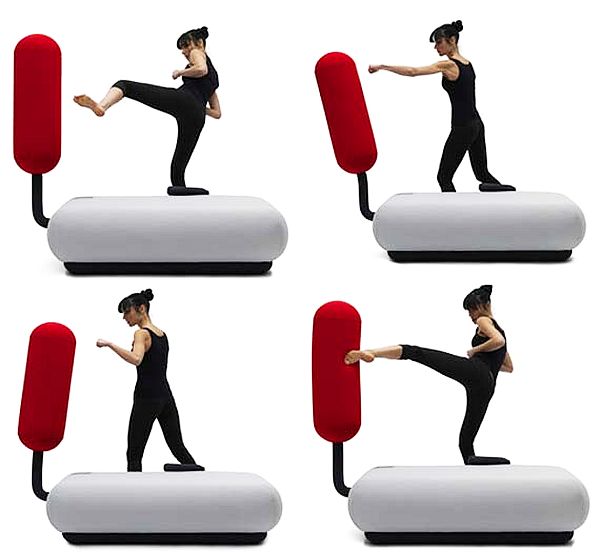 Designed by Tobias Fraenzel, the Champ Lucky Punch Sofa goes
from an innocent looking living room seat with a cute white seat and a bright
red backrest; converts into a training buddy for the kickboxing pro in one go.