Did your bathroom lose its sheen over time, even though it never fails to provide the perfect haven for your self-care routine? Are you hesitating to remodel your bathroom for the high expenses involved? Here are some nifty tips to refresh your personal space on a shoestring budget.
1.     Clean grouts relined afresh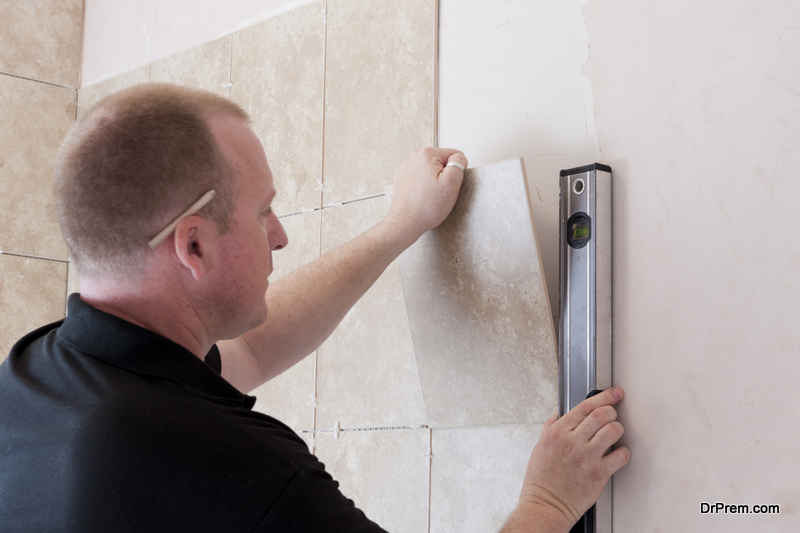 Clear the grime between the tiles and around the sink and tub to give your bathroom an instant makeover. Consider using dark-coloured grout to highlight light tiles. Use a brush and a foam cleanser to clean the grout, and then line them with fresh caulk to get a sparkly look.
2.     A new colour palette = A new bathroom
Get crafty and paint a gradient look on the wall. Refresh the white of the ceiling with a paint that is several shades lighter or darker than the wall colour to create a multi-dimensional effect.
Consider repainting the bathroom floorboards in an exciting pattern to introduce a sense of intrigue to the space.
Do not forget to choose mildew-resistant paint to make sure it looks fresh despite the mould-inducing environment in the bathroom.
3.     New fittings for a refreshed look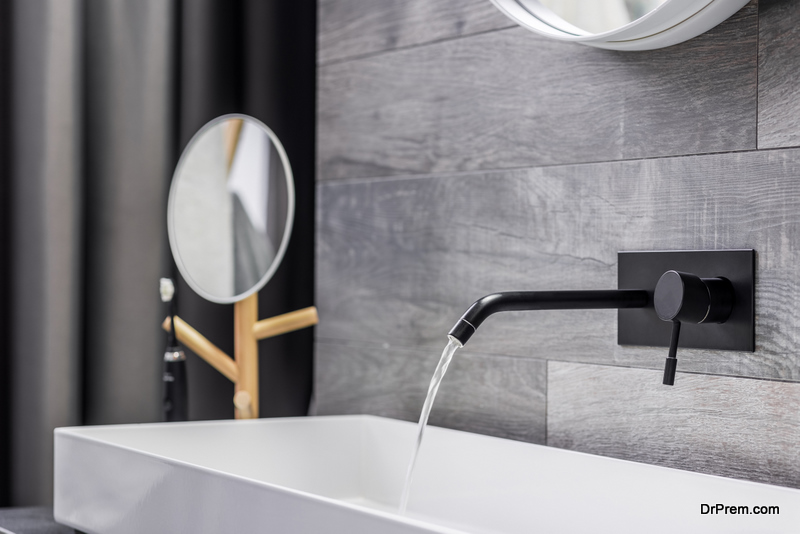 Does your bathroom have leaky faucets and showerheads with dismal water pressure? Swap them with trendy tapware and a modern showerhead to improve the looks and functionality of the bathroom.
Pass the conventional fixed showerhead to pick a handheld one or fixtures with jet or rain spray options to elevate your daily showers into a spa-like experience. You can choose a glossy chrome finish for an opulent look or matte black for a contemporary edge.
However, if your project involves replacing the mixer or moving any major plumbing, you should consult a licensed plumber to get it right.
4.     Check the accessories
The soap dispenser, shower curtain, towel rack, and drawer knobs may look dated in the updated scheme of things. Give them a makeover by mixing and matching metalware for glam or rustic terracotta for an earthy feel.
Get a new shower curtain, possibly on a curved rail, to give you more elbow space in the shower. A towel warmer is a winning inclusion to allow you the comfort of drying up in warm towels after stepping out of the shower.
5.     Rethink your storage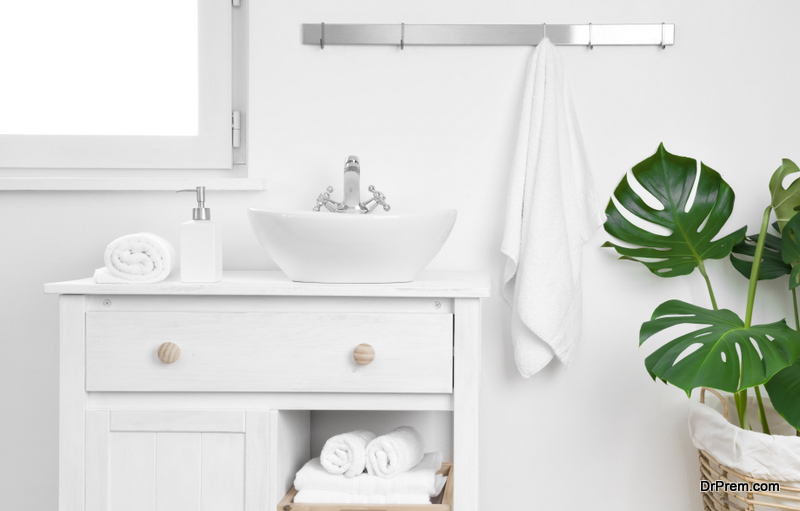 Take a hard look at your storage. Do you need to declutter? Is there any underutilised space? Mount glass shelves above the sink, beside the tub, or near the shower to utilise the space, besides giving the bathroom a sleek and stylish look. Refurbish an under-sink cabinet that works just fine, with some paint for a new look.
6.     Create magic with lighting
Lighting can uplift the ambience of any space. Install a dimmer switch to regulate the intensity of the light as per your mood. Get a premium LED mirror above your vanity to bounce off light and help you groom in style. A backlit mirror creates a sense of space and adds glamour to your bathroom like no other.
Now that you have some pocket-friendly pro-tips to revamp your bathroom, which of these will you try first?
Article Submitted By Community Writer