We all know how essential bathroom vanities are to your home and the bathroom's design. After all, they're not just an element of decoration; after all – more importantly, they have a specific use and purpose. But whilst they are undoubtedly critical, you can't just settle for the first one you see. They need to have the right style, material, and size to make sure you can maximise the available space and improve your bathroom's function and design. So whether you already have an existing vanity and would like an upgrade or would like to set up a wholly new one in your bathroom, here are the top reasons you should install a bathroom vanity today.
1. Utilise space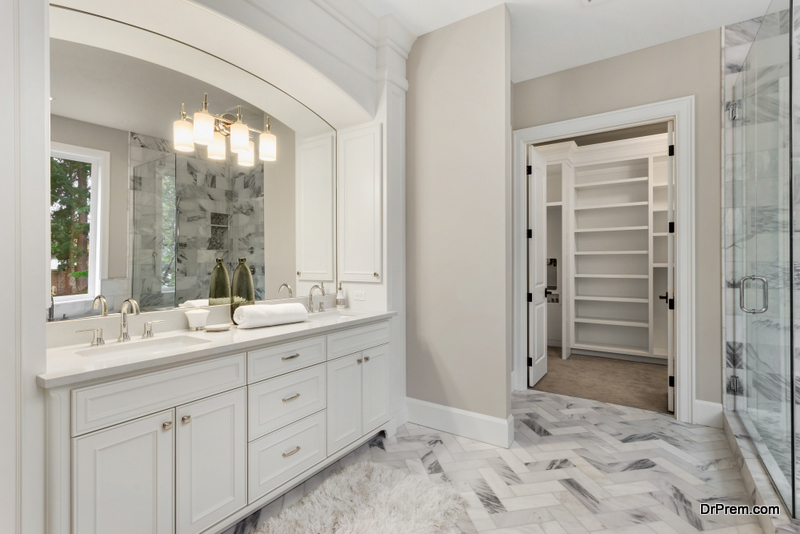 First and foremost, it can help you utilise space. Everyone knows how precious space is, and almost every UK homeowner can say for sure that space is precious! Of course, we all try to find ways to save on space, but if you have a bathroom vanity with just the right fit and design, you can truly maximise your space. You can, for example, customise it and add more cupboards and drawers to increase your storage space. In addition, you can install it just above the floor of your bathroom, which gives you more storage underneath. It also has the dual purpose of opening up your bathroom, which is extra appealing if you don't have enough space and have a constrained bathroom layout.
2. Functional design
Your bathroom vanity can also be quite functional in its design. Today, bathroom vanity units come in different yet attractive designs that include rectangular and square shapes. There are both modern vanity units with a contemporary look (ideal for modern bathrooms) and traditional bathroom vanity units that go great with classic bathrooms. Most people who opt for customised bathroom vanities choose those with a straight and geometric edge since they always go well with and fit into most contemporary bathroom designs. But you can always choose one in your preferred style, and your bathroom vanity can even serve as a focal point in your bathroom, a beautiful piece that is a fitting tribute to your sense of style.
If you lack space in your bathroom, you can always go for bathroom vanities that feature tower storage, which uses space around the mirror of the bathroom. They are a space-efficient alternative to the usual storage, and they can have as many drawers, shelves, or cupboards as you want.
And of course, when you choose your bathroom vanity, make sure that it's the right match to your other bathroom fixtures and fittings, including the colour of the paint, the mouldings, the flooring, and other vital elements.
3. Reduce bathroom clutter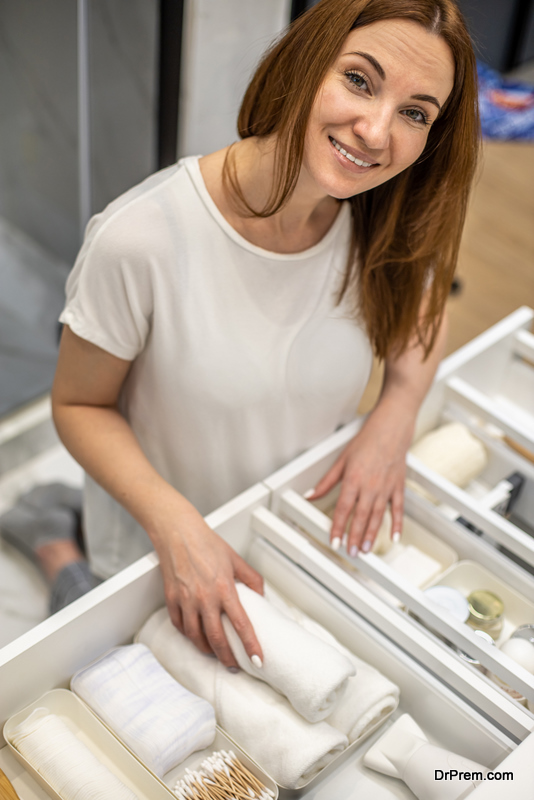 Perhaps the best benefit of having a bathroom vanity is that it helps reduce bathroom clutter. Finally – you have a space for everything! That includes your towels and bathroom linen, extra rolls of toilet paper to makeup, toiletries and more. Don't forget to incorporate space for your hairdryer and other big bathroom necessities. Without the usual clutter and mess on your countertop, your bathroom can look bigger, more spacious, neater, and much cleaner. And it goes a lot for your peace of mind, too – you can face the day with a clearer mindset, which definitely sets the mood and tone of your day.
Article Submitted By Community Writer