So, you've got a finished basement or a basement that's going to be finished. That's awesome! Now, of course, comes the big question: What are you going to do with it?
If you haven't quite decided yet, don't worry. There are a lot of different cool things you can do with a finished basement, and most of them can be accomplished without breaking the budget. From the perfect hobby setup to finding the best basement decor ideas for your space, a little bit of imagination will go a long way when it comes to your finished basement.
Read on for six of our favorite ideas on how to use a finished basement in a way that enhances your home.
1. Set up a Game Room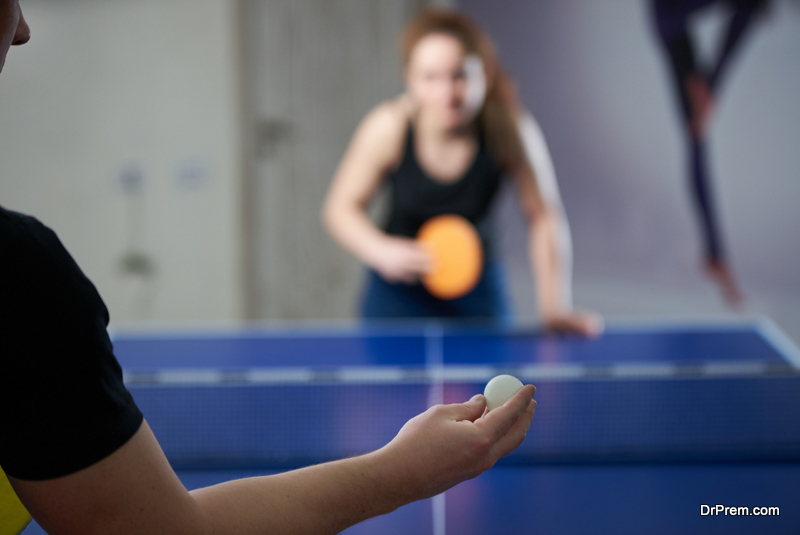 A game room is one of the most popular ways to use a finished basement. Finished basements often have a lot of space without walls, which makes them good for large game equipment like pool tables, ping pong tables and foosball tables. Add some basic seating like stools around the game tables, and don't forget a place to rest your cold beverage while you play.
For video gamers, the idea of a game room can also take on a whole new meaning. Many gamers find that the relative seclusion of a basement is the ideal environment for immersing themselves in their favorite games, and it also makes a great space to play social multiplayer games with friends. Mini fridges and coffee tables are important elements of a great gaming zone so that you don't have to venture upstairs for your game session sustenance. 
2. Create an Art/Craft/Hobby Studio
Finished basements can make superb creative spaces. They provide a place that's usually quiet and slightly isolated from everything else, but still close enough to run upstairs for whatever you need. And they're perfect for stretching out a little bit when you need to work on a large project, get a different perspective or just do a little bit of old-fashioned creative pacing.
Setting up your studio space will always be a matter of personal preference, but it's good to start with the basic tools your hobby or art requires. Find a comfortable and practical place for these tools and then build the rest of the space around them. Lighting is an important element for craft spaces, particularly for enthusiasts of hobbies like electronics and painting, but don't underestimate the value of some great art or photography on the walls for inspiration as you pursue your passions. 
3. Serve it up with a Home Bar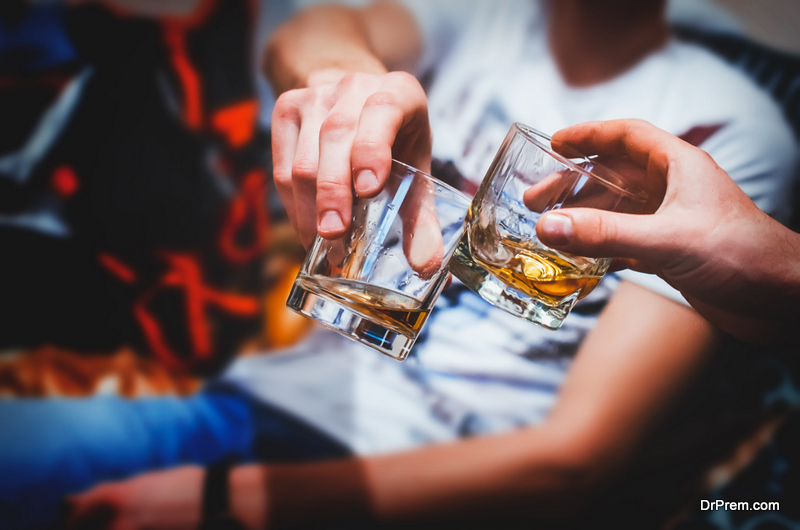 You've probably seen basements with luxuriously finished bars and full liquor wells, but it can be a lot simpler than that. Here are the essential elements of a great home bar:
Soft, pleasant lighting
A table and chairs set up to facilitate good conversation
A bar cabinet with mixers and liquor
A mini fridge for ice and cold beverages
Of course, if you want to go for the full bar, we say right on! Just remember that it doesn't have to be fancy to provide the best parts of the home bar: tasty beverages, good companionship and engaging conversation. 
4. Layout Your Man Cave/Fan Cave
Then there's the man cave (and its gender-neutral equivalent, the fan cave), a special space where decor (and possibly behavior) are allowed to get a little bit rowdy. Finished basements are common spaces for man caves because they provide a separate area that can be decorated in a distinct style while containing the noise when the game is on.
So, what man cave decor ideas should you go with for your basement? Sports decor is popular since a lot of people use their caves for watching their favorite teams play. Peel and stick wallpaper with team logos is a particularly popular and easy way to get your fan on. But man caves based around musical instruments, video games or other passions are common, too. Whatever direction you go in, comfort and self-expression are the defining features of a great man cave. 
5. Organize it as a Home Office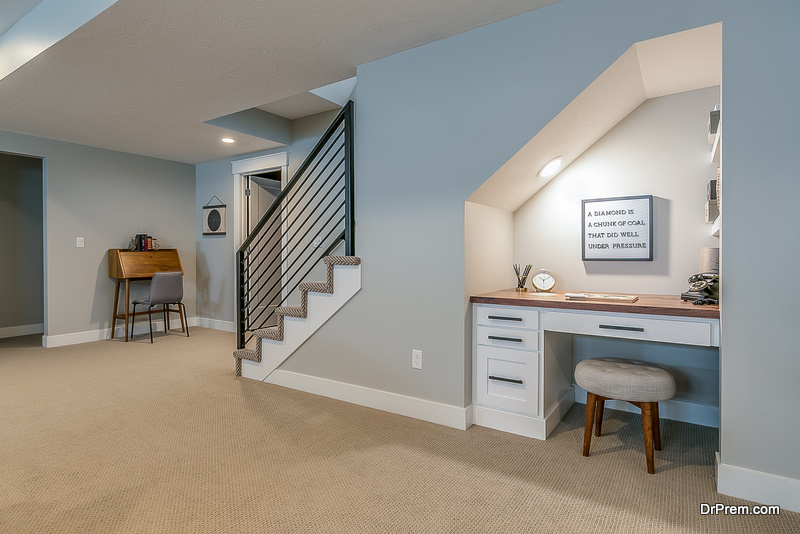 On the flip side of the basement hobby space is the basement home office. Many businesses have implemented a full or partial work from home policy indefinitely, and the basement is often the perfect (or the only) spot to set up a calm and peaceful workspace.
Light is the major quality of life obstacle in many basement workspaces, so once you've secured your essential work equipment, make sure to invest in some pleasant and high-quality lighting. Then, think about furniture and decor choices that will make your workspace more comfortable and productive. That might mean springing for a nice office chair, or it might mean adding whiteboard wall decals or other productivity aids. It's all about finding the right choices for your workflow. 
6. Design a Fitness Room
If you need a little more of a workout than ping-pong provides a basement fitness room could be the perfect use for your finished basement. Fitness equipment often have a substantial footprint, so stashing it in the basement is a great way to ensure you're not tripping over dumbbells in your main living area. Plus, many people feel more comfortable working out when they're in a less visible space.
Everyone's perfect fitness room will be different, but it's good to start by finding a space for your largest equipment. Once you've placed your treadmill or weight cage, you can work your way down to smaller fitness gear. It's also a good idea to set aside an area with mats for stretching or yoga. Last, but not least, basements can be a little stuffy, so make sure to add some ventilation and air circulation such as fans, central air or ductless mini split AC units. 
Your basement may not be the most visible part of your home, but for many people, it's anything but an afterthought. Indeed, for a relatively low cost, your basement can be an enjoyable and important part of your home. 
Article Submitted By Community Writer