Home organization can be much more than some stock shelving units and a car load's worth of plastic organizer bins. In fact, while such tools are a great place to start, it's possible to do much more with them than simply make your space a little more manageable. You can use the power of organization to make your home truly shine.
How can a home decorator achieve true functional excellence for their space? These eight tips will help you organize like a pro while making your home come alive with the special magic you're looking for.
1. Use Dry Erase Wall Stickers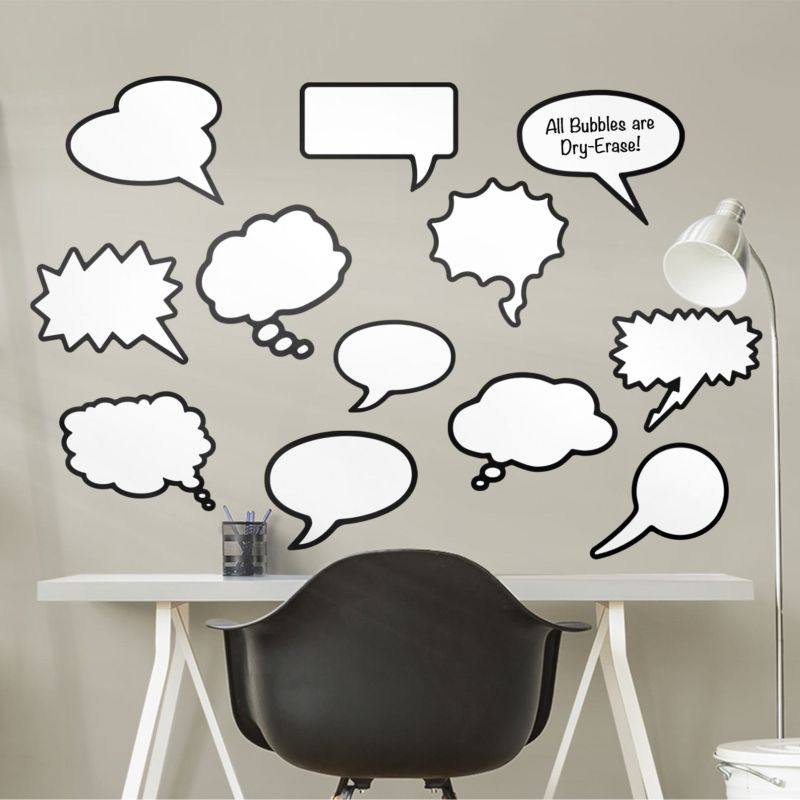 Dry erase wall stickers are amazingly versatile and low-footprint ways to keep track of the information that defines your life. For example, a whiteboard sticker is a wonderfully practical addition to any space in your house that makes it simple to jot down a reminder or idea as soon as it pops into your head.
Many other varieties of dry-erase wall stickers are available, from dry-erase goal tracking charts to sleek, minimalist dry-erase calendars. These make an awesome addition to a home office, a kitchen or any other space where you find yourself needing to organize your thoughts. Just make sure to buy high-quality dry-erase stickers that won't damage your walls when you remove them. 
2. Install Supplementary Shelving
Shelving is one of the most versatile tools available to the organized decorator. Adding shelves to a room, whether that's a bookcase or wall-mounted shelves, introduces a substantial amount of storage capacity to the room while creating new opportunities for playful decoration.
When it comes to how you deploy your shelves, remember to use tricks like staggering wall shelves. Installing your wall shelves in an offset position from each other gives a pleasantly balanced appearance, and it also provides a little extra space for placing taller items on your shelves. 
3. Make your Furniture Functional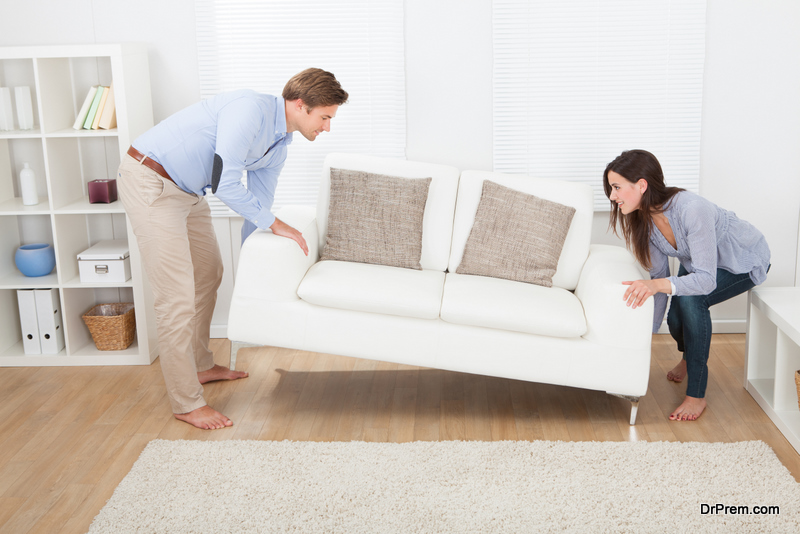 When selected carefully, multipurpose furniture allows you to set up your space in new and more efficient configurations. For someone trying to squeeze everything they can out of a small area, combining two or more types of furniture can give you a huge amount of functionality with a smaller footprint.
Some popular types of multipurpose furniture include:
Daybed sofa
Nightstand bookcase
TV stand dresser
Coffee table with storage
Changing table dresser 
4. Set up a Kitchen Sideboard
The kitchen is an area in which many people wish for extra space and organizational capacity. That's why we love the roll-away kitchen sideboard, an easy and cost-effective way to add a substantial amount of space to your kitchen. It's a close cousin of the kitchen island, but it features wheels and is meant to be moved.
A kitchen sideboard is the perfect place to chop vegetables, mix drinks, knead bread or perform just about any other kitchen task. Many kitchen sideboards also include extra storage space underneath, such as pot racks or drawers. They come in a variety of materials, but the most popular ones are usually wood, stainless steel or some combination of the two. 
5. Create an Easy Cleaning Station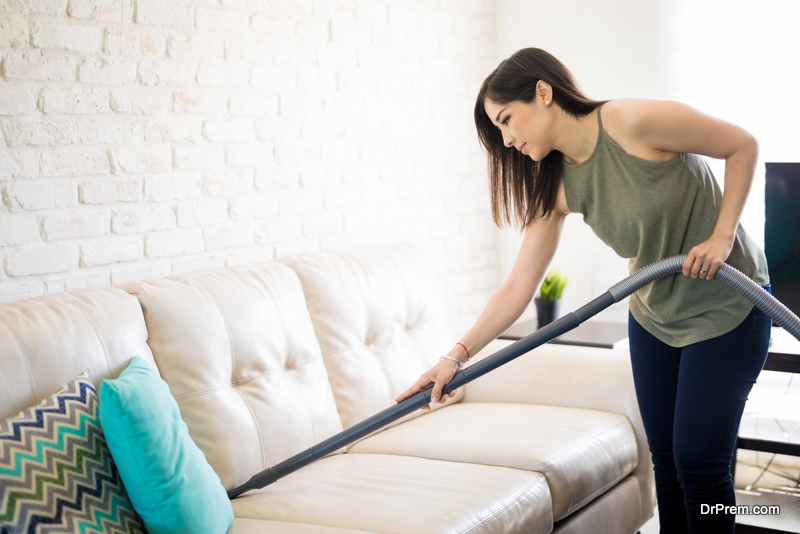 Part of keeping a tidy house is always being prepared to clean up a mess, and creating a quick go-to cleaning station will make it faster and easier. The concept is simple: Grab one of the many multi-compartment cleaning supply caddies available and fill it with your home cleaning essentials. A typical home cleaning kit might include:
Rubber gloves
Sponge
Household cleaner
Scrub brush
Microfiber cloth
Disinfectant wipes 
6. Use Drawer Dividers
Do you feel a sudden burst of stress and chaotic energy when you open your kitchen drawers to reveal a jumble of silverware and utensils? Then it's time to get them in shape with a set of drawer dividers. Start by measuring your drawers and then taking out all of their contents and sorting them by size and shape.
Once you've got this basic information in hand, start looking for drawer dividers that fit your needs. Obviously, make sure they fit your drawer, but don't forget to make sure that their organizational scheme works for your kitchen. Some people might want to keep large utensils in a separate drawer, while others will want an all-in-one solution that holds everything. 
7. Utilize Wall Hooks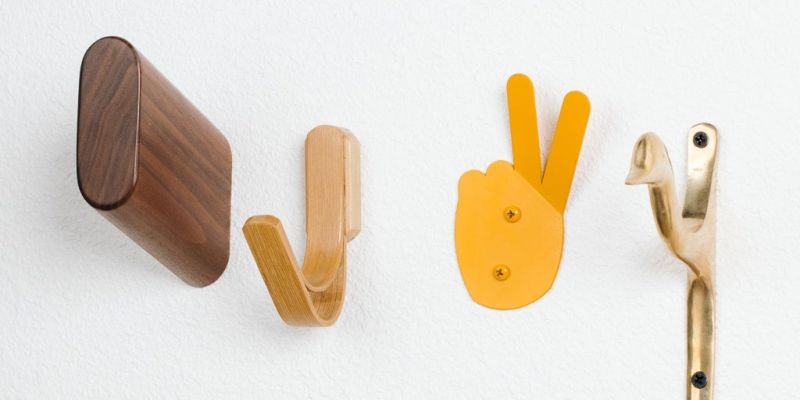 Image Source : Rozette Rago
From jewelry to towels to outerwear, wall hooks can hold a lot of different stuff. They're amazingly practical and versatile, and most have a small footprint that allows them to fit into many different types of spaces. The typical place for wall hooks is in your entryway, where they'll usually hold coats and jackets.
But wall hooks can also be extremely useful in a variety of other spaces. Bathrooms are one place, where they can hold towels and clothes. Smaller hooks can be great in a bedroom, where they can hold jewelry and other accessories. Wherever they're installed, make sure they have anchoring hardware appropriate for the amount of weight they'll bear – particularly if they'll be holding outerwear. 
8. Make Space for Shoe Storage
Why do shoes always seem to get everywhere? We're not sure, but the good news is that they don't have to. Shoe racks are a great place to start. They come in many shapes and sizes, from basic plastic models that hang over a door or on your wall to handsome stand-alone models that can hold several dozen pairs of shoes.
Other great ways to store shoes include clear plastic shoe storage bins that can slide under a bed. These are perfect for special occasion shoes that you don't wear often. Whichever storage solution you use, try for something that's transparent enough to let you know what's inside, or use a label. You don't want a favorite pair of shoes to go unworn because you forgot about them!  
Every home storage solution has to be adjusted to the needs of the people using it, so don't be afraid to experiment a little. If something doesn't work, tweak it until it does! The best kind of home organization is one that's been tried, tested and evolved into something that creates a perfect fit.
Article Submitted By Community Writer