If you're lucky enough to have an outdoor living space, it's a benefit if you invest the time and money into making it a place that you, your family and your guests can enjoy. One way to do this is to make sure that you choose the right patio furniture for your needs. But choosing patio furniture is not only about utility. You also have to consider the limitations of your outdoor living space. Here are six ways you can achieve patio bliss through your furniture choices.
1. Consider How You Want to Use Your Patio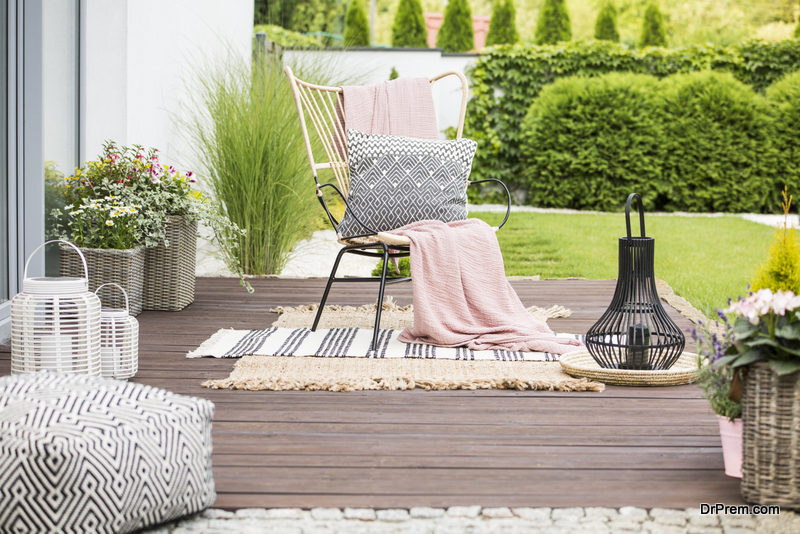 The first thing is to think about is your vision for the space and ask yourself some questions. Are you interested in creating a cozy area where people can lounge? Is dining a priority? Should you opt for a bistro table and chairs or a dining set? Will you have a bar area? Are side tables necessary? What about a fire pit for ambiance? Before you go shopping, it's important to determine what type of outdoor furniture you want and need to realize your vision.
2. Assess Your Patio Space
The size of your patio matters. If you have a small patio of 6' X 10', you won't be able to fit a dining table and chairs for six people on it comfortably. When styling small outdoor spaces, if you want a table and chairs, you'll need to opt for a compact bistro table set. If you have a larger patio, however, that's at least 10' X 10', you can opt for a dining table and chairs that seats six.
If you're planning on mainly using the space as a lounging area, you can opt for stationary outdoor seating that is placed against a wall to conserve space. You can also use comfy floor cushions that you can bring out for guests and store away when no one is using them. If you have a larger space, then you can choose to furnish it with outdoor rocking chairs, a sectional sofa or zero-gravity lounging chairs.
3. Consider the Climate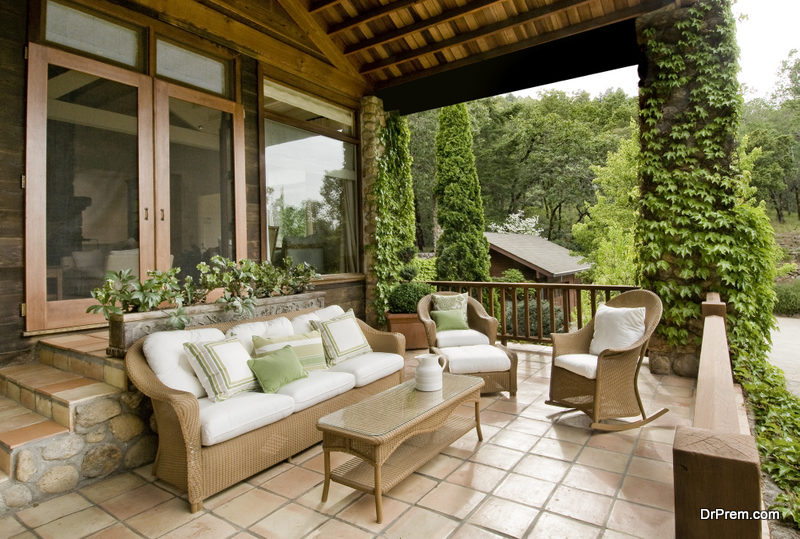 To get the most out of your patio furniture, you'll need to think about the climate you live in. Some materials fare better than others in certain environments. According to Houston Home and Patio, near Spring, TX, it's important to have outdoor patio furniture that can withstand cold weather in snowy, icy climates, such as items made of aluminum or steel. Otherwise, you will find yourself having to store the furniture out of the elements for part of the year. For hot and humid climates, wood and resin wicker are good picks.
4. Decide on a Budget
Think about how much you want to spend furnishing your patio. If you don't know what the items will cost, look up the prices of items you're interested in. Patio furniture comes in a wide variety of styles and brands and prices can vary wildly. If you don't decide on the amount you feel comfortable spending before you start shopping, you could end up spending more than you realize.
Don't be afraid to spend more on quality items that will last for several seasons. If you buy cheaply made, low-quality items, you'll likely find yourself purchasing new items within a season or two, which will not save you money in the long run.
5. Consider Cushion Storage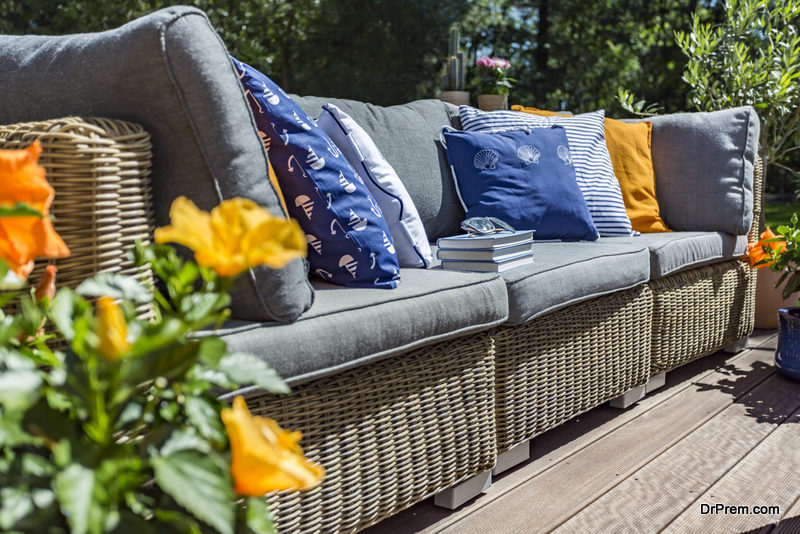 Even if you buy furniture that's perfectly suited for the climate you live in, you'll still need to store the cushions during times of the year when you're not using your patio furniture. This is especially true if the patio is exposed to direct sunlight or is not covered because the sun can cause colors to fade. You can purchase a deck box or free up some space in a garage or shed. Before storing, wrap the cushions in plastic or store them in large bags to keep them clean.
6. Consider Winterizing Your Furniture
Although you can store your furniture during the winter and worry about refreshing it once the spring season returns, you can also winterize your furniture before you store it. Then, when you're ready to use it, you won't have to do anything but set it up. Plus, it will last a lot longer. For best results, clean and condition all of the frames of your patio furniture to remove dirt and grime and protect the finishes. If painted furniture is faded or flaking, repaint it. Check cushions for stains and gently spot clean them.
Article Submitted By Community Writer