Decorating entry doors is crucial to setting a theme for the exterior of any home. However, the entry door to a house can be made to look stylish simply by adding a couple of potted plant. The arrangement of plants and the number of planters to be used would depend on the climate and the amount of sunlight that the front door gets through the day.
Importance of landscaping and choosing the right plants
Your front garden is the first thing that visitors spot before they enter your home. Therefore, it should be taken care of as much as your house. There are various ways of enhancing the look by ensuring that you have the right combination of trees, plants, shrubs, and bushes. Although there are no perfect rules for landscaping your front garden; however, there are guidelines that professionals use for landscaping. Here are a few economical ways that can help you achieve a professional landscaping.
Focal Point
You need to find out a focal point in the landscape. For instance, if the door is the focal point, then make sure not to hide it. You can also consider framing the door with trees and plantings to make it look more attractive. Therefore, you need to pick the center of attraction of the exterior and then build up on it accordingly.
Make use of ground covers
The low maintenance alternative to grass is ground covers. They give a very neat appearance and are easy to maintain. Grass needs a lot of care and tending, which includes weeding that of course is a tedious task. So, decide on what you want beforehand.
Making the right pathway
Remember to make the right pathway leading to your front door. It is nice to have a curved path or a direct one, but a path that meanders needs a good landscape, so that your guests do not opt for the short cut. Make sure that you have dense plants along side your path to cover up the front door.
Foundation Plants
Foundation plants should not dot the extreme of your home, looking like little soldiers. The lines in your landscape should be pleasing, soft and curved. Ensure that the shrubs and bushes near your home do not cover your windows, thus blocking the sunlight. Also, ensure you know the height to which your plantlings would grow, so that you do not have enormous trees covering your house and preventing sunlight.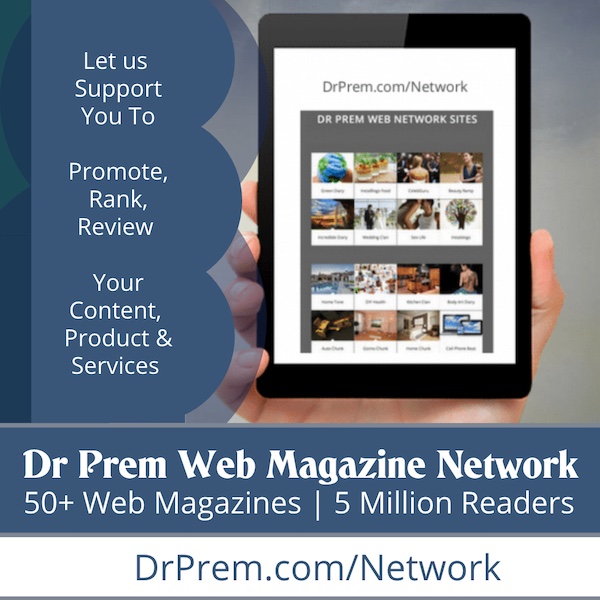 Element of privacy
You can add that extra element of privacy by growing a bugger of shrubs at varying heights that works as good as a solid hedge, but is much more pleasing to the eyes. You can also plant trees strategically to prevent the view of a particular room from your neighboring house. However, ensure that you do not completely block a window in your quest for privacy.
Knowing the plants' appearance
It is important to know how the plantling would look like once they mature. Some might grow up to become huge and might just cover up your entire garden – something that you might not like. You need to see how tall they would grow as well. So, pick plants that suit your requirement and think from a long-term perspective. The garden that you have currently might just not look the same five years later.
Choose a mix of evergreen, deciduous and perennial plants
Evergreen plants keep their leaves throughout the year and you can get both a flowering and a non-flowering variety. However, deciduous shrubs experience leaf fall in winters and their branches look very elegant during the winters. On the other hand, perennial plants do not occupy much space and can be kept in different combinations. This way, you can have a variety of colors, textures, and heights in your garden.
Here are 7 best plants for the front door
1. Ferns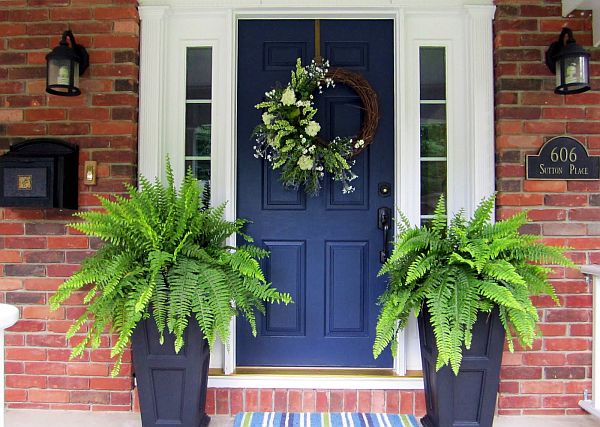 Ferns are simple plants that are easy to maintain and provide great coverage to the front door.
2. Boxwood topiaries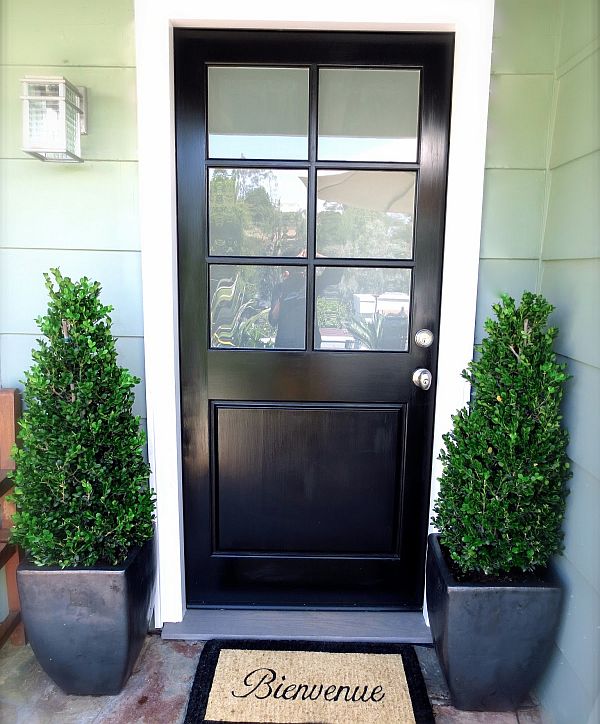 If you have a bit of a green thumb and can put a little effort into the upkeep of these plants, boxwood topiaries could be the ultimate, low-cost, low-effort potted plants that can make your entry door look stunning effortlessly.
3. Poinsettia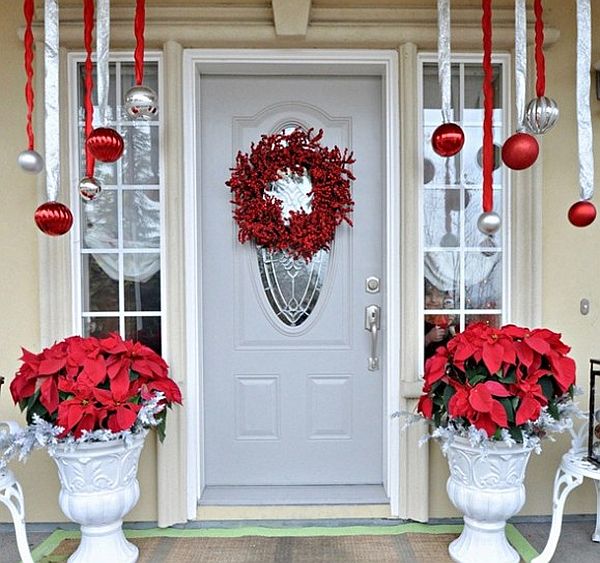 If you really want the spirit of Christmas to keep your front door decorated all year round, potted poinsettia could be a great
brightly colored plant to decorate your entry door with.
4. Elephant ears plants for the front door
Typically available at Home Depot, Elephant Ears are broad leafed plants that are minimalistic yet well covering.
5. Bamboo plants for the front door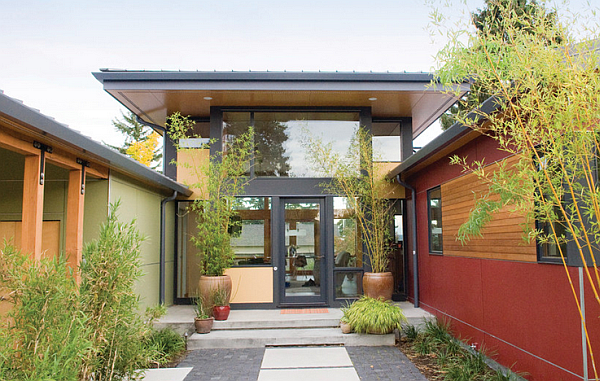 Humid or arid climates provide the perfect thriving conditions for a quick growing potted plant like bamboo which provide great lightweight coverage around the front door.
6. Pampas species grass and fiber optic grass plants for the front door
If you are looking for a more rustic addition to your entry door décor, fiber optic grass and pampas species grass would be perfect for you.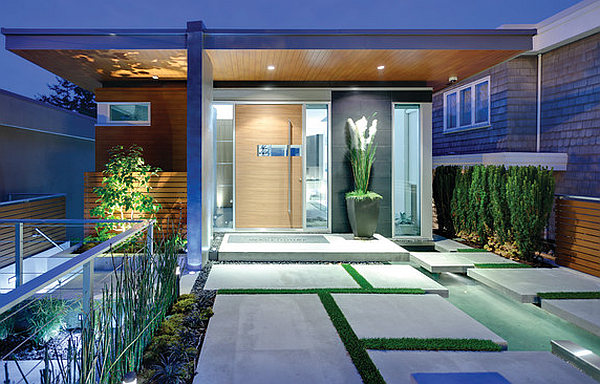 7. Creeping Jenny and sedum plants for the front door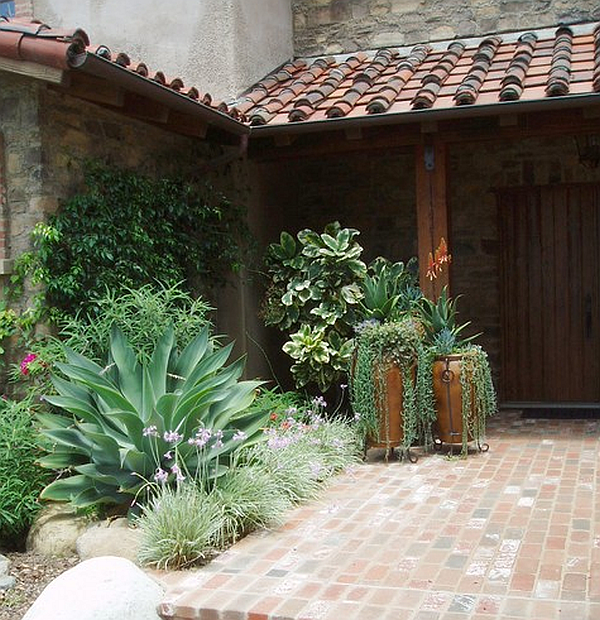 Regions that receive a bit of rainfall all year round provide ideal climatic conditions for plants like creeping Jenny and sedum both of which look wonderful when planted in tall planters around the entry door.
7 Easiest houseplants to grow and maintain for exteriors /areas with low or less light
Houseplants add a great sense of warmth to any living space. But maintaining them can be a bit of a pain. If you have a front porch or deck and want to decorate it with plants; then, the one's in the list will be perfect for you. Here is where  using easier to maintain species of house plants can come in handy. You can also use these plants indoors as well. Here are 7 of the easiest to grow and maintain houseplants.
1. Norfolk Island Pine
Scientific Name: Araucaria heterophylla
Maximum Size: 5 feet wide and 10 feet tall
Conditions needed: 60-75 degrees F room temperature and bright light
Norfolk Island Pine is a perfect gift for holidays and can be used for Christmas decorations.
2. Peperomia
Scientific Name: Peperomia spp
Maximum Size: 1 foot tall and wide
Conditions needed: 60-75 degrees F room temperature and Low to medium light
The pint sized Peperomias add a splash of color in any room with their waxy, colorful foliage.
3. Chinese Evergreen
Scientific Name: Aglaonema
commutatum
Maximum Size: 3 feet tall and wide
Conditions needed: 60-75 degrees F room temperature and low to medium light
Mostly used to brighten low-light areas of a room, the upright, treelike Chinese evergreen is a great houseplant if you're looking for foliage indoors.
4. Grape Ivy
Scientific Name: Cissus rhombifolia
Maximum Size: up to 6 feet as a vine
Conditions needed: 65-80 degrees F room temperature and medium light
If the look of tidy hanging baskets is something you want in a room or sides of your outdoors; but don't want the mess of maintaining them grape ivy could be a perfect choice.
5. Dracaena
Scientific Name: Dracaena fragrans 'Massangeana'
Maximum Size: 3-10 feet tall
Conditions needed:
60-75 degrees F room temperature and medium to bright light
The upright stem and strap like yellow-and-green-striped leaves on this plant makes it an idea houseplant.
6. Fiddleleaf Fig
Scientific Name: Ficus
lyrata
Maximum Size: 5 feet wide and 15 feet tall
Conditions needed: 65-75 degrees F room temperature and medium to bright light
The Fiddleleaf Fig grows into a brilliant, big leaved plant
that lends a classy look to any room.
7. Dieffenbachia
Scientific Name: Dieffenbachia spp
Maximum Size: 3 feet wide and 6 feet tall
Conditions needed:
60-80 degrees F room temperature, Low to medium light
The green and white leaves of Dieffenbachia provide great foliage cover in any room. It can also be used to decorate patios and decks in the summertime.
Summary on plants for the front door:
Landscaping your garden does not essentially imply beauty. Even working on small ways to improve the beauty of your front door is also important. It also imparts the wonderful feeling of living in harmony with the environment. You need to spend a lot of time to rethink over your options and decisions by taking into account the long-term perspective.