A contemporary home needs to be fitted with contemporary
storage options as well. The new Pyramid cabinet is one such attempt at integrating
traditional storage into modern décor more seamlessly. Created by designer Shiro
Kuramata for Cappellini, the cabinet is designed to fit into any modern setting
perfectly and users would be able to use the cabinet as a revolving bookshelf
as well by simply moving its shelves around at will.
Supported by swivel wheels, the Pyramid Cabinet is
completely movable through the house which adds even more to the functionality
of the design. The asymmetrical design of the cabinet also allows it to serve
as a highly fashionable décor piece with a distinct practical purpose too. The cabinet
comprises of around 17 drawers that are fitted around a vertical metal support
which allows the shelves to be rotated. Enclosed by glass casing, the black
acrylic resin drawers look somber and classic though its exciting pyramid shape
makes it a great addition to lonesome and hard to decorate corners in irregularly
shaped rooms.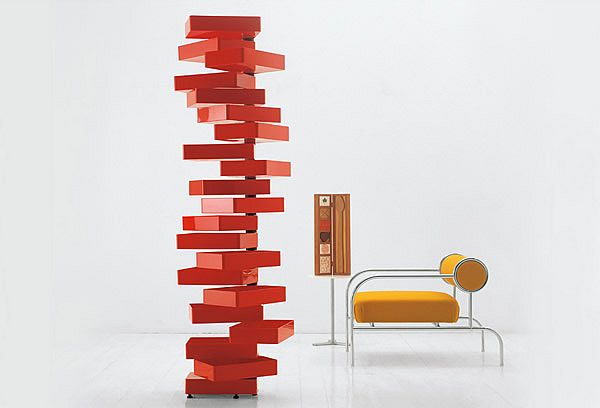 Perfect for both residential as well as office spaces, the glass
fronted cabinet can also serve as a space for showing off collectibles and
prized décor items. The fact that the cabinet is fronted by glass means that
you would be able to keep your trinkets safe from dirt and humidity while
keeping them clearly within view and easy reach.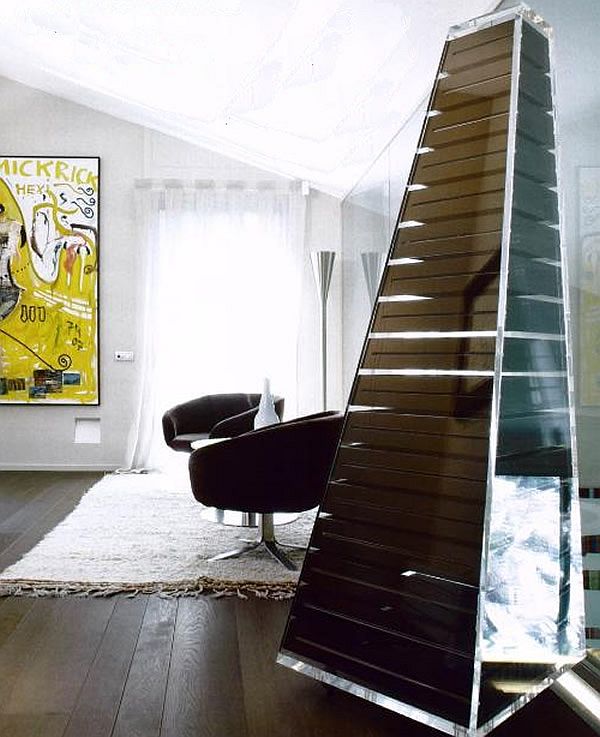 It features neat and clean lines while its unique design ensures that everything stays neatly
in place. For a fresh, modern look, users can also opt for the revolving
iteration of the Pyramid cabinet which comes with an acrylic finish in a bright
red color. The revolving cabinet comes with twenty maneuverable drawers that
can be moved and configured to provide flexible and trendy storage.