Nature remains as the greatest source of inspiration for many designers out there. This is especially true for furniture designs who often look towards the intricate colors and patterns found in nature to create their own miracles. Here are a few of those nature inspired furniture designs that will never fail to take your breath away no matter how many times you look at them.
Forms in Nature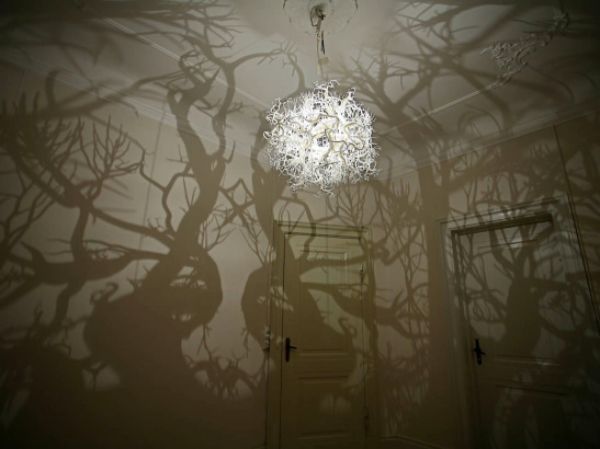 At first look, this lamp from Hilden & Diaz may not look like something that has been inspired by nature. In fact, it will only look like a huge ball of prickly thorns hung from the ceiling. But switch on the light and you will be dazzled at how every wall in the room gets filled with shadows resembling the twisted and somewhat creepy branches of the trees in a forest.
Planter Table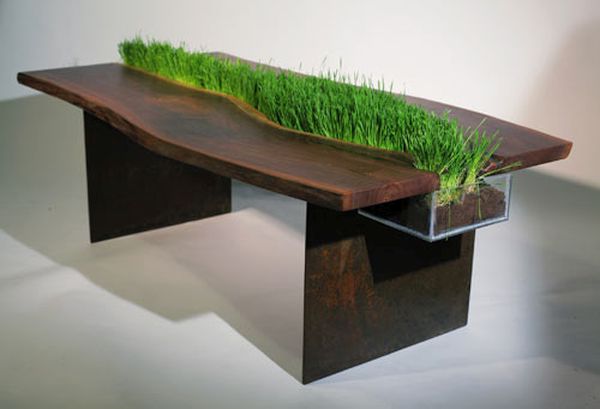 A lot of us love having picnics but do not prefer actually having one on the ground. The planter table can be the perfect picnic spot in this case. Made of wood, the table features a partition in the middle which acts as a planter for grass. If you don't prefer grass, you can choose to plant your own plants in the planter as well, thus creating a beautiful picnic spot right at home.
Upside Down Chair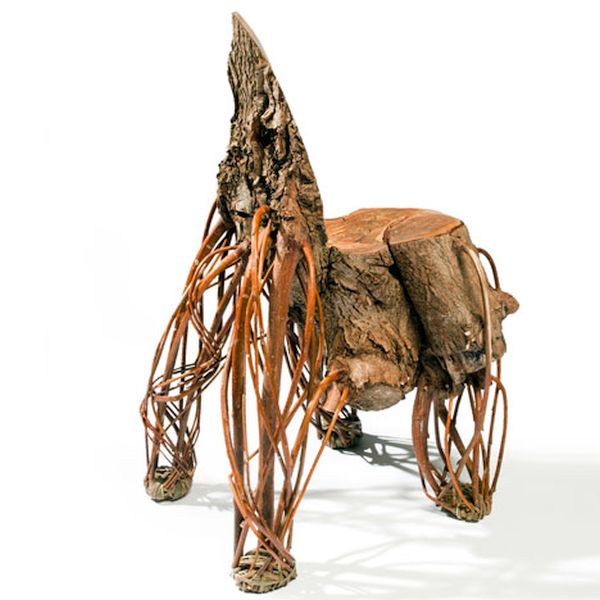 This incredible looking chair owes its design to designers BaukeFokkema and Floris Wubben. The chair in fact, is actually the overturned stump of a willow tree. The designers chose to remain as close to nature as possible by simply bending, twisting and splitting the branches of the tree to form the four chair legs sans even a single nail, peg, screw or glue.
Mandala Flower Bookshelf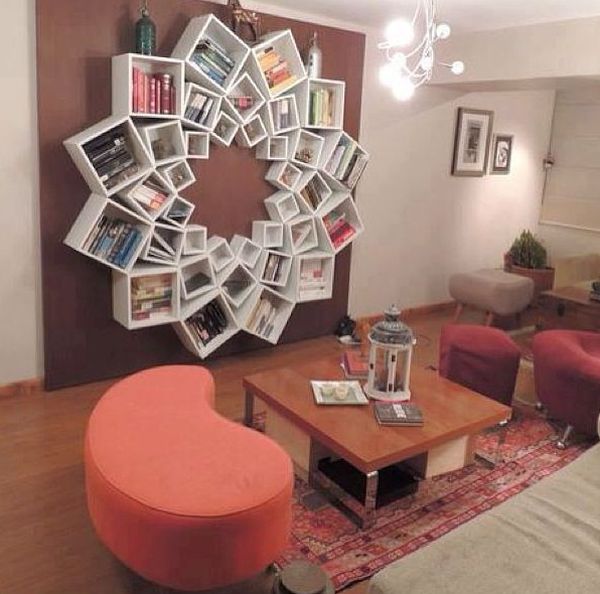 Why settle for the traditional looking bookshelf when you can choose something more contemporary and yet, close to nature. The Mandala Flower Bookshelf was the brain child of Veronica who commissioner her carpenter to create a bookshelf in the shape of a mandala flower. The surprising thing about this bookshelf is that the petals are actually square shaped drawers that have been repurposed and arranged aesthetically in the form of diamonds to create the look.
Livingstones Cushion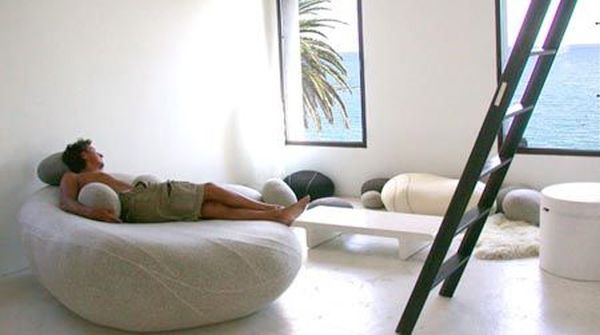 How about getting a realistic feel of nature inside your own home? The Livingstones Cushion collection can help you do just that. The collection consists of a range of pillows, mattresses, cushions and pouffes designed in the form of life like pebbles. Made of wool, the pebble like cushion set is available in a range of sizes and colors, helping you create your very own natural haven at home.
Floral Sofa Fiori Divano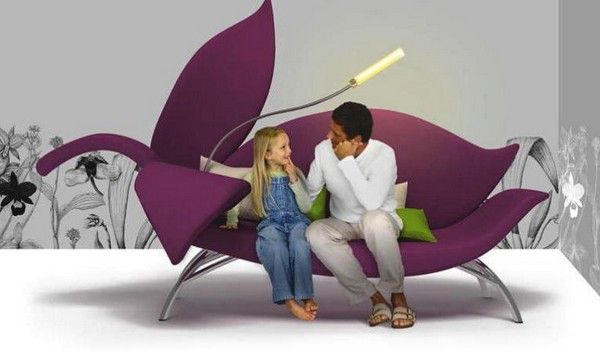 This angelic looking sofa owes its spectacular design to Albina Basharova. Inspired by the beautiful flowers of nature like the orchid and the lily, the sofa features transforming components that enable it to double as a couch for reading your favorite books or a lounger where you can take a quick, undisturbed nap. The sofa comes with beautiful petals that open and close as per your wish and serve a multitude of purposes, including a back rest, arm rest and a stand for a book, magazine or laptop.
Arbol Pencil Holder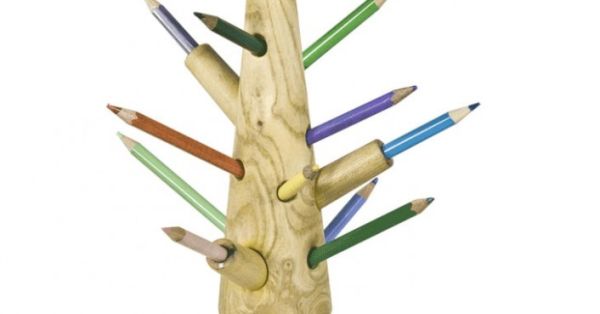 Kids will definitely love the Arbol, a pencil holder in the shape of a pine tree. Crafted out of oriental plane and sustainable ash, the pencil holder features a central stump which acts as the trunk of the tree. The branches that jut out of the trunk contain cavities where you can insert your pencils and pens into. Simple, ethical, sustainable and fun to use; that's the Arbol pencil holder for you.

Nature continues to inspire us in many ways. These incredible furniture designs are mere testaments to this fact and are truly great works of art that will never fail to capture everyone's attention no matter where they are placed in your home.