Summer is right around the corner, and with it come the bright colors, and long evenings spent on the porch. Now that you're spending more time outside, however, you may be itching to brighten up your home and yard with some pops of color. Here are 7 creative ways you can add color to your home – ranging from small DIY projects to total roof replacements:
1.  Paint the Front Door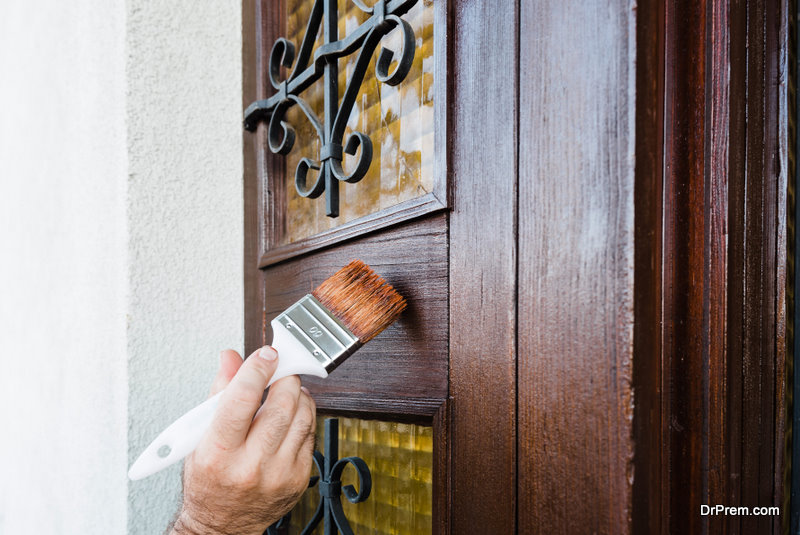 A relatively quick and simple way to add a pop of color to your home's exterior is to paint your front door a fun, bright color. This trend has been gaining traction in recent years, and now, it is not uncommon to see orange, green, purple, turquoise and even pink doors as you drive through residential areas. When the color of the door coordinates well with the colors of the siding and hardware on the house, it can be a fun, eye-catching addition of color to your home.
If you decide to paint your door, make sure to make sure to take the time to dedicate enough time to complete the entire process thoroughly for best results.
2.  Add Colorful Porch Furniture
Another simple way to add some color to your property is through fun, colorful porch furniture. Whether you go for a brightly painted wood, colorful cushions, or just add some pillows with a bold pattern to what you already have, porch accessories are a great way to add some color to your home, and let your personality shine.
The great thing about this tip is that you have the liberty to make it whatever you want – whether that's a vintage vibe complete with rocking chairs and pastel cushion covers, or a modern flare with bold patterns and bright florals. Just make sure to coordinate the colors with the rest of your exterior color palette.
3.  Make a Statement With Your Windows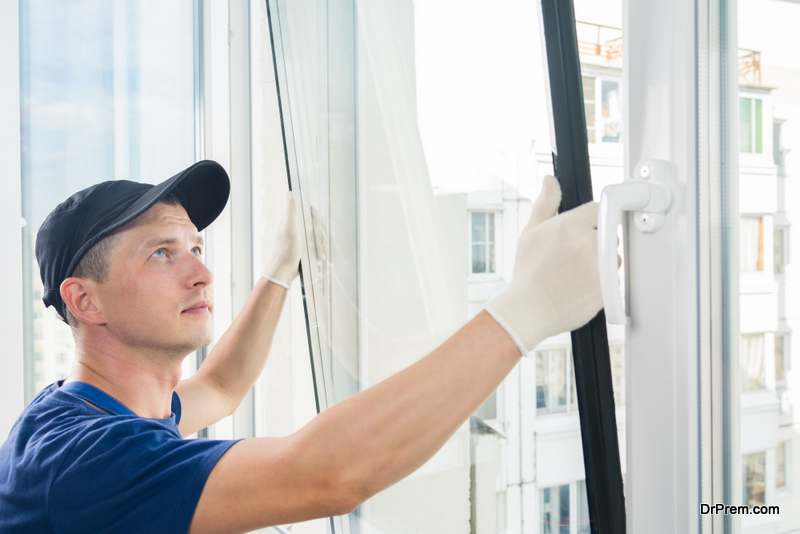 Another way to add some color to your home is through the windows. Traditionally, windows were available only in white or neutral colors, but now, a wider variety of window colors are becoming more available, and are gaining popularity among American consumers.
If you're in the midst of a home remodel, or due for a window replacement, consider choosing a window color that complements the rest of your exterior. This will make your windows pop, and add a unique, classy look to your home's exterior.
4.  Add Colorful Shutters
If you're not ready to replace your windows but still want to add some color, consider adding colorful shutters to your front exterior windows. For an added touch of coordination, you can match the shutter color with the color of the door.
Window shutters can have a huge impact on the exterior of your home because they become the accent color that ties everything together. Black, navy blue and grey are great neutral shutter colors that work well with almost any home, but for a brighter pop, you can consider red, white, green, or another color that goes well with your home's existing color scheme.
5.  Add Flowers To Your Landscape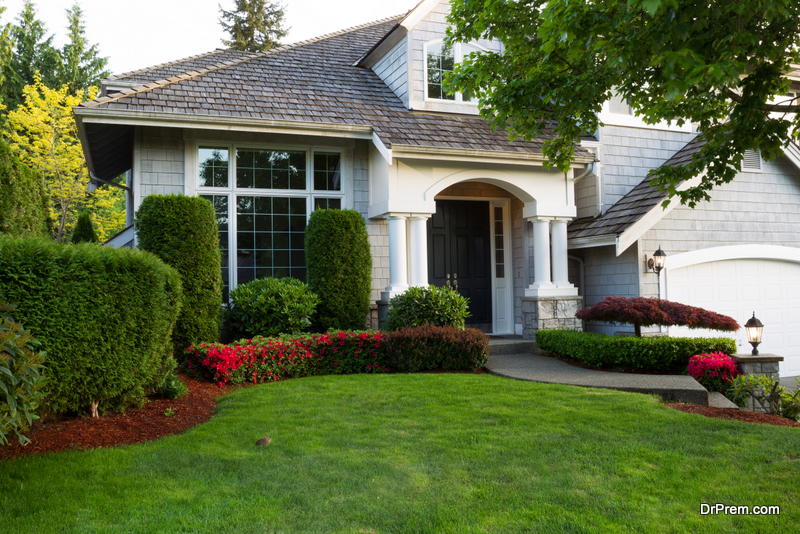 Another simple DIY project you can tackle that adds color to your home is adding colorful flowers to your porch, flower beds and other landscape. Whether you choose to plant seeds in the early spring, transplant flowers during the summer, or hire a landscaping crew to completely transform your yard, fresh flowers and a little bit of TLC will go a long way in brightening up your property and adding that pop of color you're looking for.
6.  Upgrade Your Roof
Similar to windows, the roof is another creative avenue that can bring some color to your house. Traditionally, shingle roofs were black, brown, and grey, but more recently, shingle manufacturers have started offering shingles in a wide variety of color and pattern options that allow you to coordinate your roof colors with the rest of your home.
While replacing your roof may not be a wise decision when it is still functioning well, if it's beginning to wear out, a roof replacement may be a great option for you. Many roofing companies, like this Harrisonburg roofing company, offer free inspections and estimates to help you determine if a new roof would be a good idea for your home.
7.  Don't Forget About the Garage Door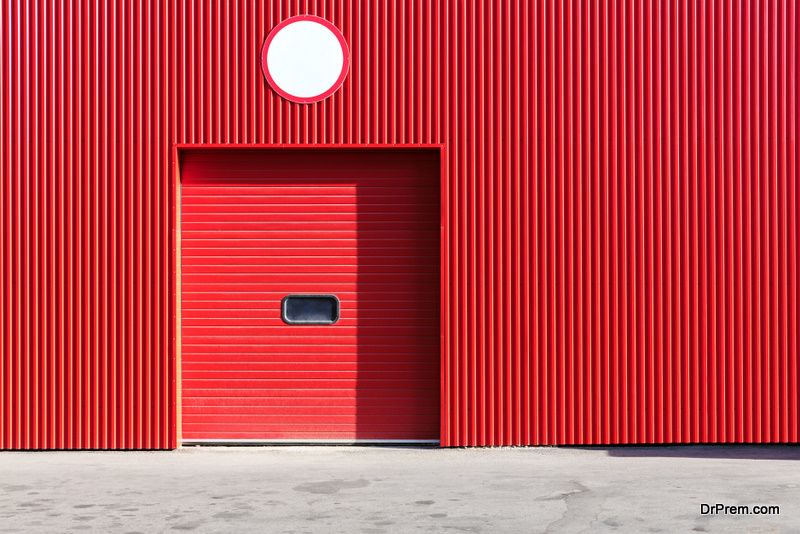 While a garage door may not be the first thing that comes to mind when you think of decor elements around your home, a garage door can provide a pop of color that elevates the appearance of your home.
When choosing a garage door, make sure to take the style, size and location of your home into consideration, as well as the existing color palette, and any additional changes you plan to make in the near future, such as window or roof color. If you're feeling extra coordinated, you could choose to paint your garage door the same shade as your front door and/or shutters, for a unified, cohesive look. 
Whether you choose to make all of these changes over a few months, or just tackle a few in a single weekend, these ideas will help you brighten up the exterior of your home with pops of color and a cohesive color palette. Hopefully these tips will help you achieve the vision you have for your home this summer!
Article Submitted By Community Writer