Essential Things to Know When Installing Timber Deck
A timber deck- it's the prized jewel of suburban home additions. If you're looking for some way to add a place to party, hang out, or just relax, a timber deck is your solution. But, how do you install them? How much do they cost? And what's it like to care for a timber deck?
Timber decks can be quite the project to install, and to take care of them, you're going to have to do some good maintenance and hard work. But that doesn't mean they're not worth it. They're stylish, long-lasting, and a great place to retreat to on a sunny summer day.
In this article, we'll answer all of your timber deck-related queries, and try to answer a few questions you probably hadn't thought to answer. By the time we're done, you'll know everything you need to know about timber decks- cost, upkeep, and how they're installed. Thanks to the team of Pro Decks Brisbane for helping put together this comprehensive guide.
What's the Cost?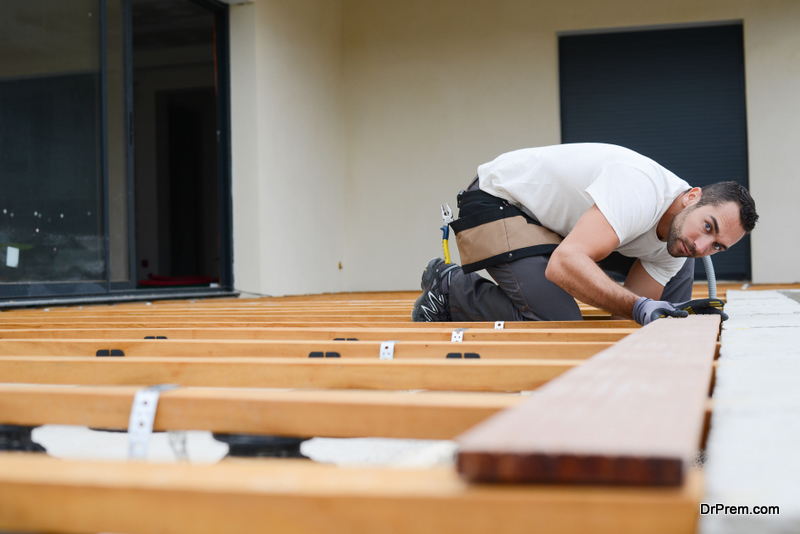 When deciding which section of this article to write first, we eventually found that it absolutely had to be the cost. Cost should be the first thing you consider when starting out on any big home improvement project. This will help you decide whether or not you can afford the project, and keep you from having a half-finished deck creating an eye-sore on your beautiful home.
According to homeguide.com, common woods and materials used to build a wood deck will usually cost a homeowner somewhere in the ballpark of $7 per square foot. So, if you're planning on building a modest 10X10 back deck, you may be looking at around $700.
This price will go up as you add square footage. If your deck is square or rectangular, you can easily do these calculations yourself. Simply take the width of your deck, multiply it by the length, and then multiply that number by about six to eight dollars. If your deck is not square, calculations can get a little more complicated. If you want exact estimates for non-square decks, we recommend you do some planning and learn a little geometry.
But, keep in mind, $7 is probably the lowest you'll pay per square foot. This option will only be available if you go out looking for the most common ingredients possible. With higher-end woods and varnishes, the cost will go up.
If you're looking to build a real classy-looking deck with beautiful woods, you'll likely be looking at a cost of around $30 per square foot. Now, this really adds up. To put this in perspective, the same 10X10 deck we discussed a few paragraphs ago, when using high-quality materials, will cost a homeowner somewhere around $3,000. That is a lot for a simple place to lounge around.
But, high quality materials are so expensive for a reason. For certain types of wood, the projects you build out of them might last longer, and they'll certainly end up looking much more attractive than a plain old deck. If you can spend the money, why not do it?
Installing a Timber Deck
Now that you know the costs, it might be good to get a little info about how to actually build your timber deck before you get started on this exciting new project.  Also, ensure that the design shall be in accordance with the National Construction Code regulatory requirements.
Let's get a quick rundown on the very basic steps you'll need to take to build a timber deck.Keep in mind, this isn't a detailed run-down, so if you want exact instructions, you'll have to go elsewhere. Think of this as a way to get an idea of the work you might be doing.
Once you have your materials, your first step is going to be to dig holes for posts. These posts will act as the points which join your deck to its foundation. Without them, the whole thing would shift around with stormy weather, or simply fall apart.
Nest, you're going to need concrete- and a lot of it. Building a concrete foundation for your porch is a great choice because it will make sure your porch stays viable for a long time.
Next, you'll want to attach some beams to your base, this creates a perimeter to install your frame, which will be the next step. Frames are essentially the outline of your deck along with supports for your decking- the wood you actually walk on.
Finally, it's time to install and trim decking. Installing and trimming decking is as simple as lining your wood up with the beams underneath of it and using some tool to fasten them together.
Finally, to finish the deck, sand and stain it with a stain of your choice. Try a darker stain for a more sophisticated look, and a lighter stain for something more casual and fun-loving. Always match to the color of your home.
Caring For a Timber Deck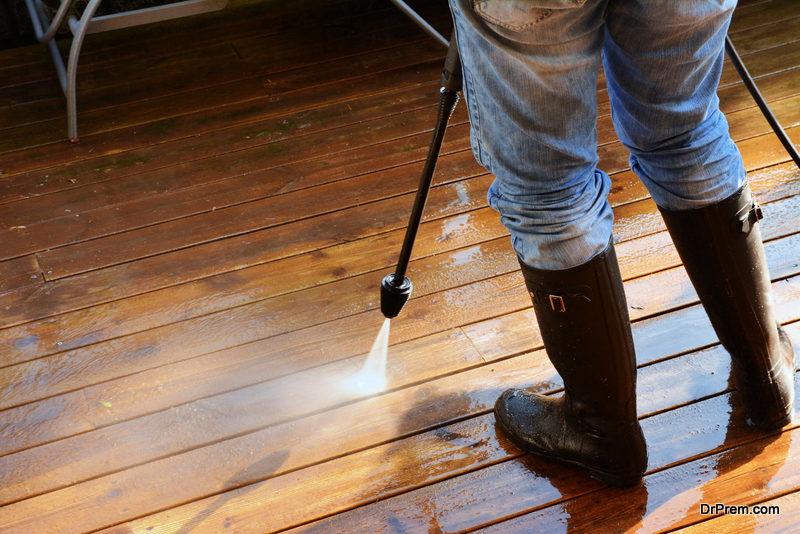 From simple to complex, there are many good ways to keep your timber deck in good condition. Remember not to get behind, lest your deck should suffer due to built-in grime and possible water damage and rot.
First, we recommend taking simple steps every couple days to keep your deck shiny and clean. This can be as simple as going over it with a good broom to remove loose dirt and dust.
In addition to this small step, you can have an annual deck-cleaning day, in which you use detergents and other cleaning ingredients to really scrub your deck down. Power washing may also be a good idea, but remember not to strip the wood.
To keep up that rich color, make sure to re-stain every once in a while. This means sanding your deck, and going over it again with the same or a new kind of stain.
Conclusion
Hopefully now that you know what it takes to build and maintain a timber deck, you have all the tools you need to decide whether or not to start a new project. Decks are a great place to hang out in the summer, but the project can take some time to complete.
Article Submitted By Community Writer