Come the Halloween season, and you find the child in our coming out of you. This is the time you see pumpkins appearing in the local grocery stores, and soon you start planning for your spooky backyard design for your porch area making it appear like a lab of any crazy scientist.
You find the retailers appearing with Halloween costumes, party and décor supplies. Interestingly, most of the designs are easy to make and affordable to consider rather than relying on the designs and décor stuff available in the market. Whether you want to throw a party this Halloween season or want to make your neighbors envy, we have brought for you some interesting ideas to get a haunted house. Let's check the 7 Spooky Halloween outdoor decoration ideas 2018 as under:
1) Try the spooky skeletons display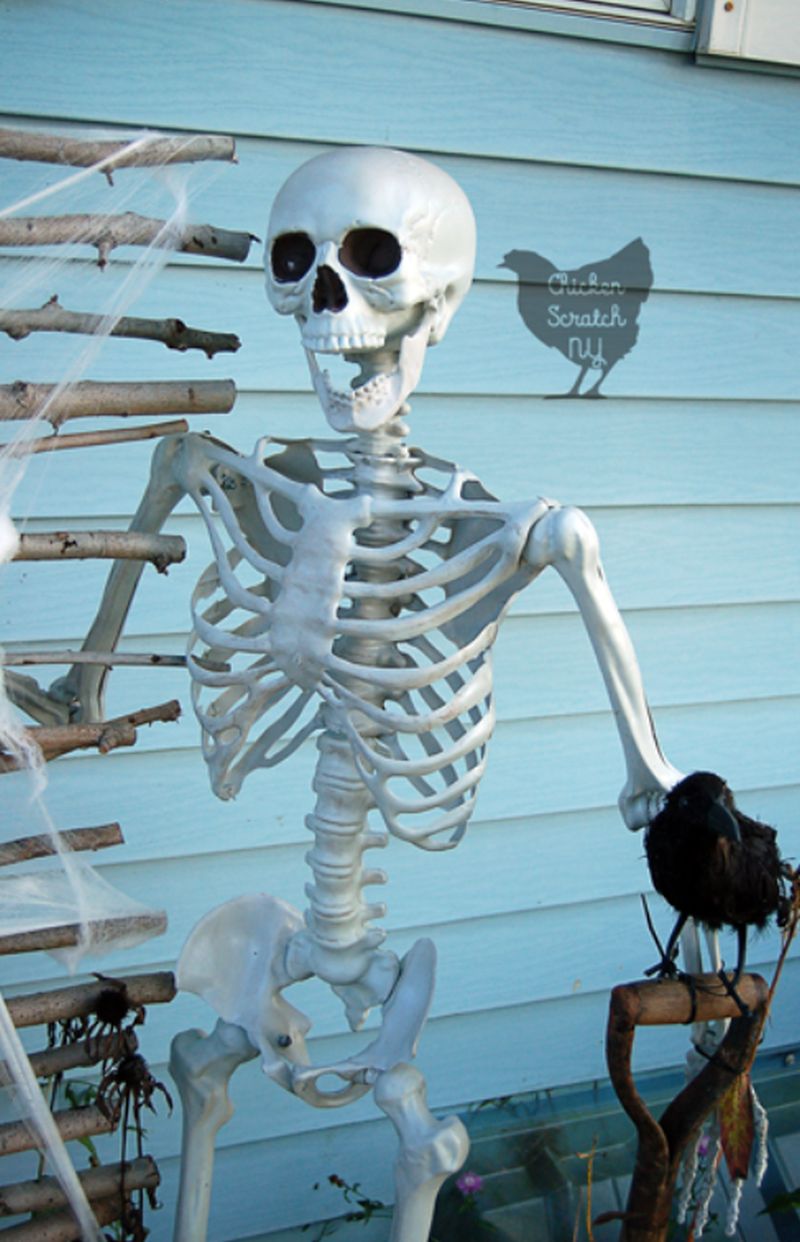 Image Source : chickenscratchny.com
One of the Halloween outdoor decoration ideas 2018 is to try out this option of placing skeleton in your porch area. Using the skeletons scattered can spread the scary look and feel around especially when you place at the front of your lawn. All you need is a couple of plastic skeletons, which you can either get on hire or buy from a local store to make this yard haunt idea work.
Make sure the skeletons you get are weather resistant. You can get the skeletons of different shapes and sizes but make sure you also put some with bony arms and legs. In order to get a spooky backyard design, you can hide the skeleton inside the bushes or place the head over the pole or tree. Lastly don't forget to spread out the legs, and hands to add the scary effects on your lawn.
2) Add some swinging crows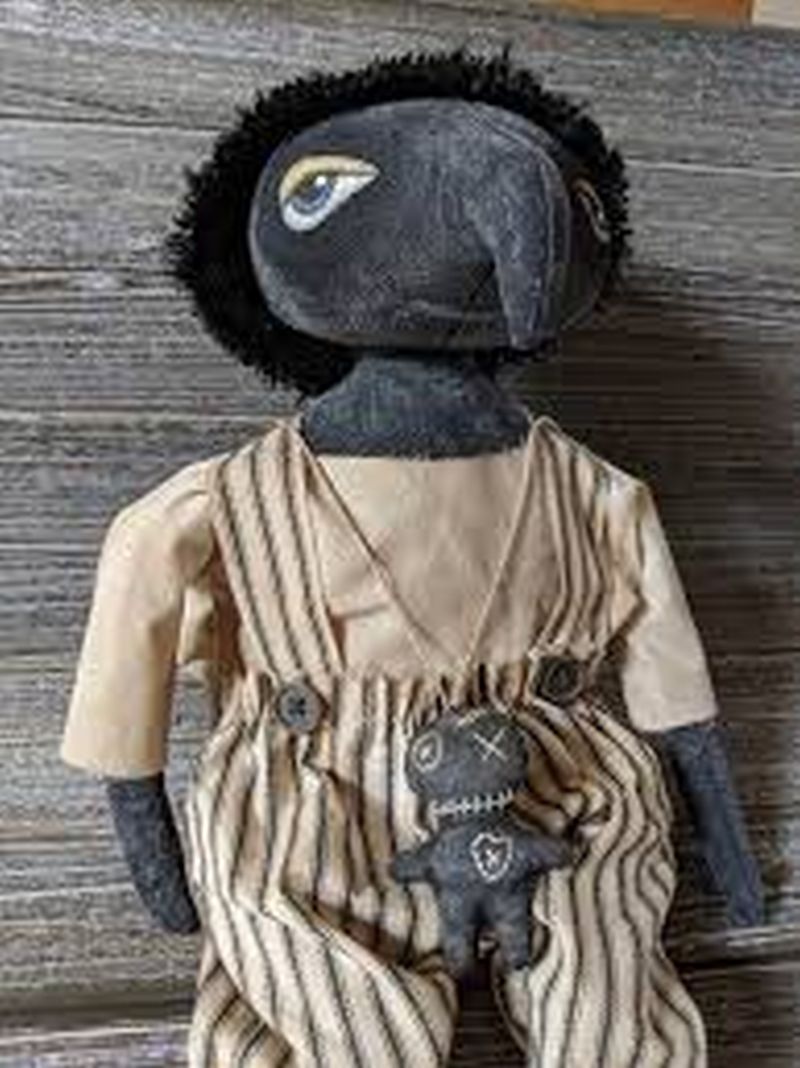 Image Source : picclick.com
The other key Halloween outdoor decoration ideas 2018 to try this season are to add some swinging crows. All you need to do is to add some spooky crows in the front side of your yard area. To make a cool swing all, you need to do is to get a plain dowel, drill some holes, pull strings in it and hand them in a tree or pole. Don't forget to make it black using the spray paint for giving an edge to your spooky backyard design. You can get the crows easily from any local stores instead of making them. You need hot glue to paste over the swing. So, when it's ready, you just have to wait for your guest to swing it the moment they enter your yard.
3) Glowing Glass Luminaries – one of the Halloween outdoor decoration ideas 2018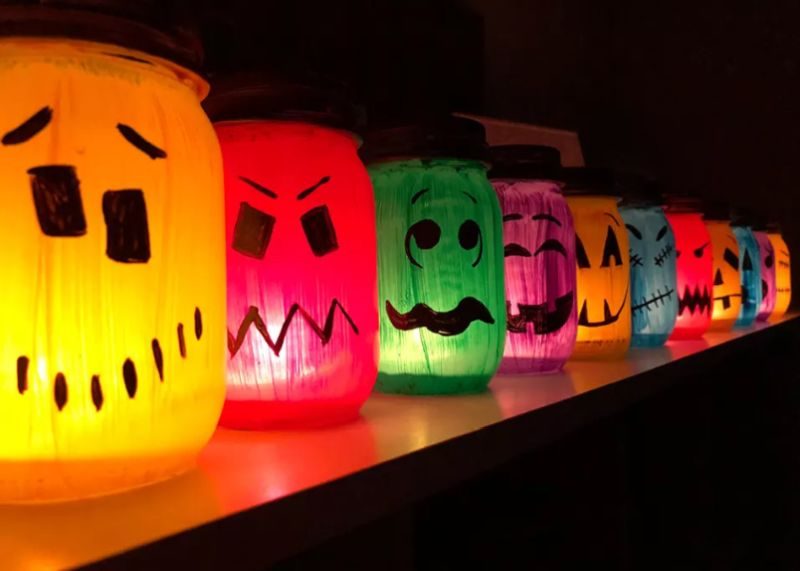 Image Source : mediavine-res.cloudinary.com
This can be a good yard haunt idea for you using lights to scare people in your yard. All you need is to collect a couple of glowing luminaries, which are easy to make at home. You can easily create a simple assortment using glowing ghouls from a couple of canning jars, candle and some amount of paint. Now, you just have to arrange them in the dark area or near the stairs. You can even put inside your home and allow them to glow once your guests enter. Also, using these bright lanterns will be able to deliver a decent ambiance as well regardless of the way you have put them in your yard.
4) Transform your garage area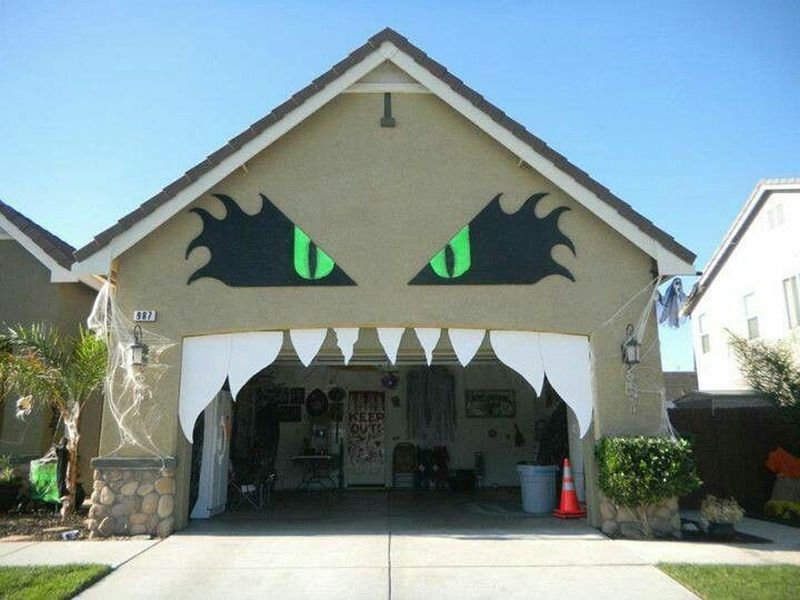 Image Source : godavariwoburn.us
This is one of the Halloween outdoor decoration ideas 2018, which can have scary effects. All you need to do is to trace feet and hands shapes over the black color cardstock and get the shapes cutting the same. Now, paste them over the windows with clear tape. After that, close the door with lights on, and you would end up creating an illusion using small feet and hands and see them escaping. If you do not have that sort of garage, you can try the same idea inside any room of your home. All you need to put the same setup there and allow your guest to enter and turn on the light to see the illusion.
5) Add the Rubber rats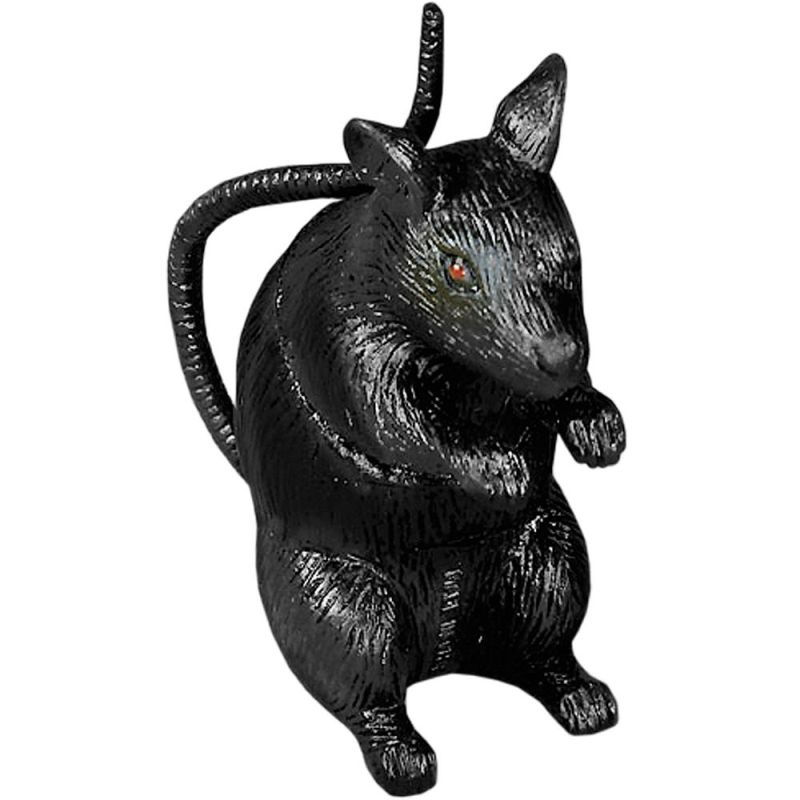 Image Source : partycity6.scene7.com
One of the interesting Halloween outdoor decoration ideas 2018, to try is to add the rubber rats in your porch area or your front gate. Make them look dirty so that it seems scary to make the frightful effects over your exterior home décor. Put it in such a way that, it should appear like a small creature perching out the door or wall. Once your guests walk inside the porch the moment they notice they would feel the scare. As all hate the rates particularly the ladies, trying this idea can work. The faux rodents during the holiday décor section in your local crafts can be even found on rent.
6) Experimenting with Pumpkins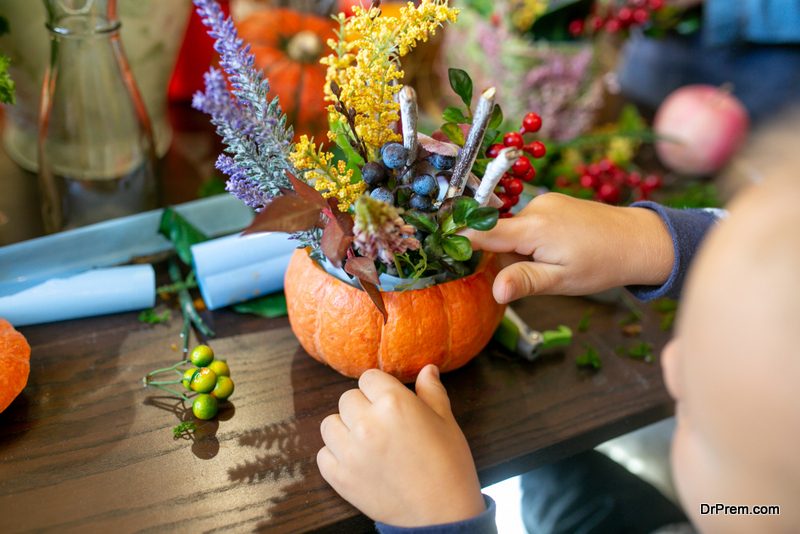 You can experiment pumpkins a lot. One way to do so is to get two pumpkins (one big one small). Now paint them black using the spray paint and place the small size pumpkin over the big one to make a cat out of it. Make eyes over the small size pumpkin and then put a candle inside it. Make sure you create a cat that is short along with squat or a long and lean one. To create the tails you can use the painted zucchinis. Similarly, for the legs you can use small size pumpkins. If you are worried about the heat due to the candle, better place artificial lights inside the little pumpkin.
7) Try the Witch Hat Decorations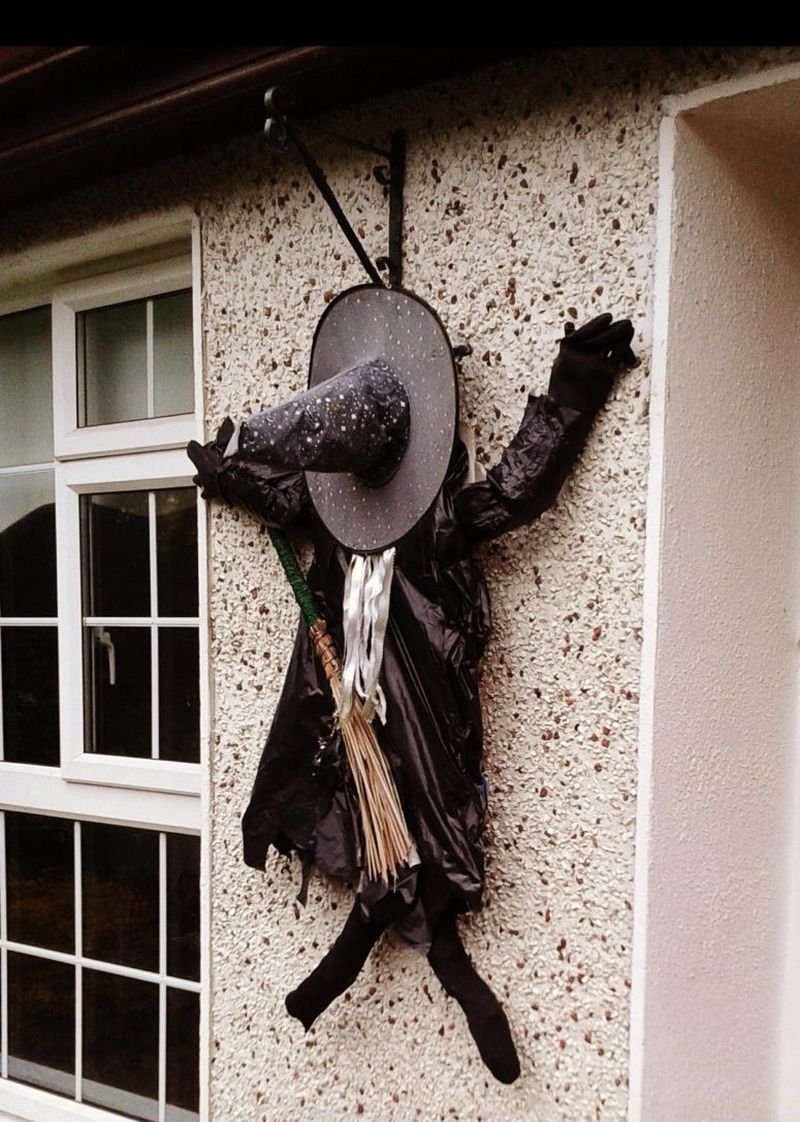 Image Source : digsdigs.com
You can easily create some creepy and cute floating luminaries using the Polka Dot Chair with the help of LED glow sticks along with using some cheap and inexpensive hats. You can get these hats from the local store. Now, you have to hang them using the fishing line that has to be passed through the top of this hat with the help of a needle. Now, you just have to secure the cord in order to make it removable and with an adhesive hook which is used to make it for outdoor use.
Final words
There are some of the spooky ideas to try this Halloween season in 2018. You can further explore more such ideas and embark upon some of the best scary designs which can make your neighbors envy, and your guest appears in shock. Good luck!