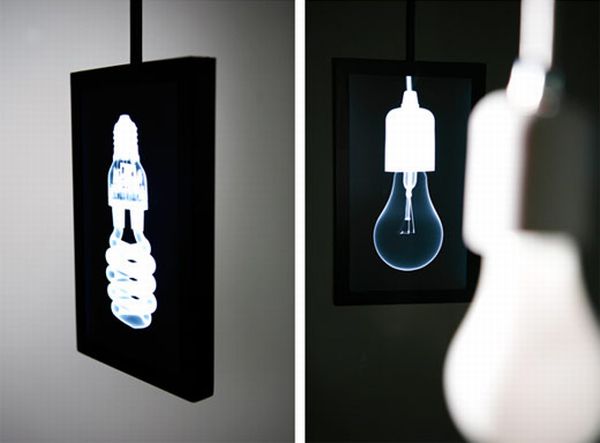 Creativity knows no boundaries. Well, after going through this story you too will be reverberating the same thing. Old X-ray plates are either simply discarded off or stored away in some corner where no one is going to search for them ever. It is hardly thinkable that these X-rays can be converted into breathtaking home decor item. But some creative minds have done just that and converted old, useless X-rays into beautiful and unique lamps. Without further ado, we will introduce you to 7 such interesting designs of lamps made out of X-rays:
1. X-ray Lamp by Sture Pallarp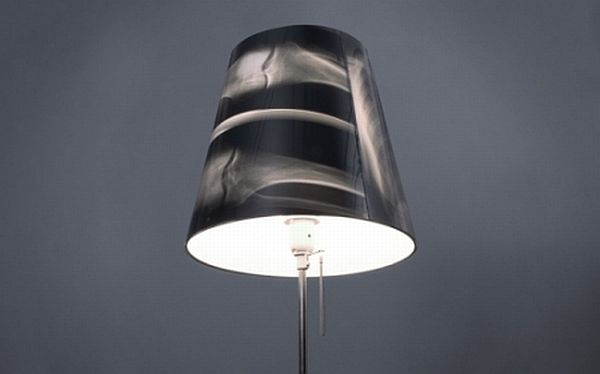 This interesting designed lamp is the creation of Sture Pallarp. The creator uses X-rays to turn them into stylish lamps that you can use as regular lamps. These lamps do not have any additional design made on them as the X-ray photos themselves work as the design and trust us, they look pretty cool too. Who would have thought that the photos of your bones and skulls would turn into some beautiful design for a lamp? But Sture Pallarp has made that possible with his X-ray lamp.
2. X-ray pendant lamps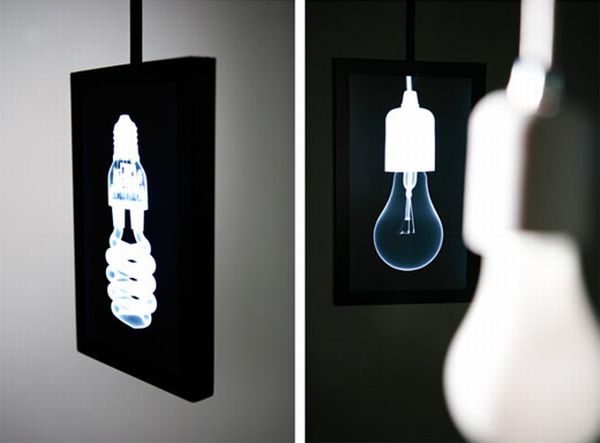 Designer Wonsuk Cho has come up with a different concept and design of a lamp and introduced us to pendant lamps that are built using X-rays. The X-ray plates that the designer uses are real X-rays of fluorescent and incandescent lights bulbs. These lamps need to be installed with proper fixtures while they are hung in your house. Since the lamp does not stand on your table or is not fitted on the wall but hangs from the ceiling, therefore the name "pendant lamp" given to it. Bring these lamps in your house only if you are interested in spicing up your home decor in a out-of-the-box way and that is exactly the effect that these lamps would provide to any interior decor.
3. Discarded X-rays for a lampshade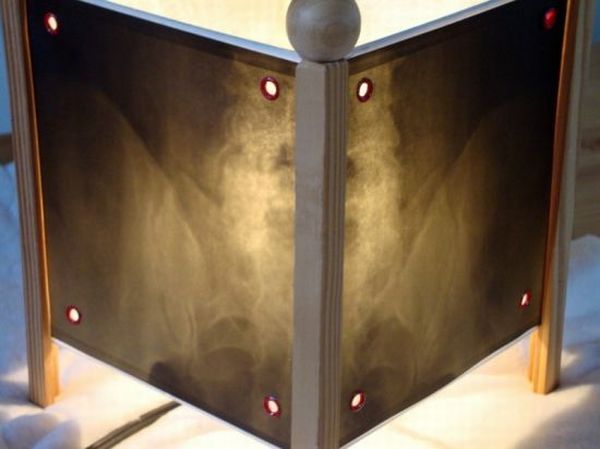 Very few people actually need old X-rays for reference later on while most of the times these X-rays have no real purpose to solve. So, some creative minds have come out with some interesting designs of lamps made using discarded X-rays which are on sale in some websites at a pretty low price. These lamps are perfect examples of creativity and recycling of discarded material. The result of this blended creativeness and recycling is a fascinating design of lamp shade that anyone would be impressed with at the very first glance.
4. X-Ray Lamp by Individual Lamp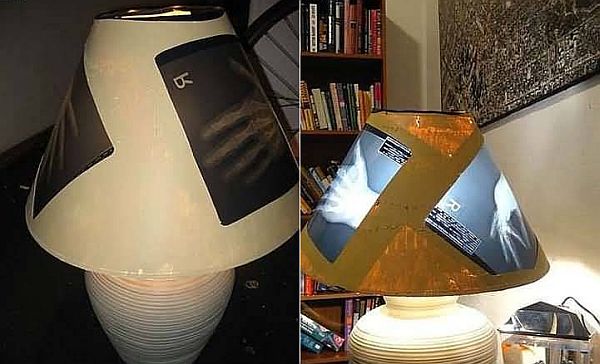 This is a smart creation from the staple of Individual Lamp. Made using X-rays as the material (and also for the design), these lamps are given a unique look. The lamp successfully creates a very different ambiance and generates a unique feel in the room that it is used in. All this can be attributed to the creative design and look of the lamp that comes out from some truly creatively bent minds.
5. X-Ray Lamp Shade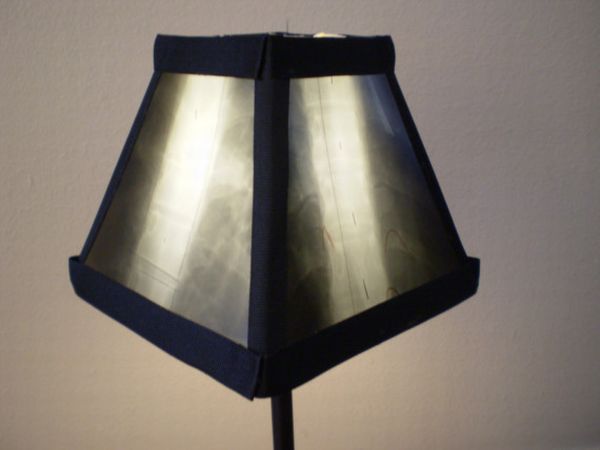 These lamp shades are made from X-rays too but what makes these lamp shades different from the rest is the kind of X-rays that are used in them. The X-rays are chiropractic which means that the X-ray plates contain the marks made by doctors while analyzing the report. So each of these lamp shade is different from the rest of the same line or series not only for the different X-ray photos but also because of the marks made in them by the doctors.
6. Radia Lamp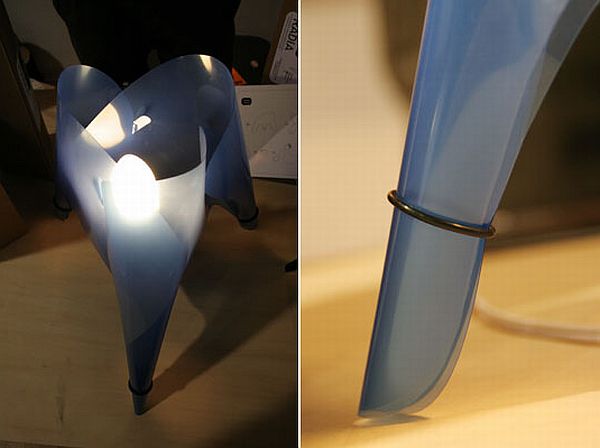 Now, this is a truly unique design created with X-ray plates. Before creating these lamps, the X-rays used in them are exposed to various degrees and scales of lights which changes the natural color of the X-ray plates. Thus these lamps are available in different shades and hues. Thereafter, the lamps are given a very distinct shape that is quite interesting to look at and admire. Small rings or bands are used towards the end of the legs of the lamps to provide proper support and keep the lamp in place. These lamps, when not in use, can be easily folded into the package.
7. Jahan Khalili's X-Ray Lamp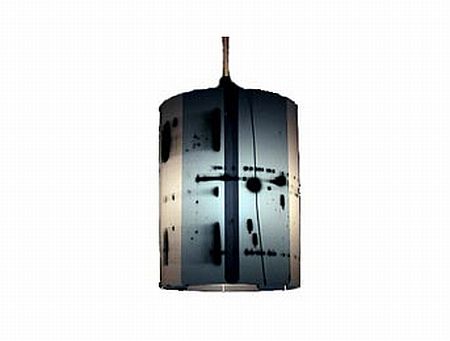 Jahan Khalili, a cancer researcher of Texas with a creative bent of mind, loves using his imagination to create things made of scientific stuffs that he might come across during his research. His creativity and imagination led him to redefine lamps made of conventional materials and he came out with lamps made of X-rays. Even if the material used by Jahan Khalili to create these lamps is unconventional, but the end result is still beautiful enough to adorn your home space and lighten it up.