Almost everyone wants their home to feel cozy and comfortable. Especially in the winter, coming home to a cozy and comfortable space is a must. If you have been wanting to upgrade your house, you might be looking into ways to make it cozier and this is a great choice!
Cozy styling never goes out of fashion, and having a cozy home is a nice benefit when friends or family come to stay. Being able to be comfortable right away in space is always a plus. If you need some help deciding how to change your home from outdated to cozy and comfortable, read on to learn about the best home décor ideas to make your home the most comfortable place around!
Home Décor Ideas That Make Your Home Cozier
A cozy room can be achieved in many ways, so let's dive into some good examples to help you get started designing the cozy home space of your dreams!
1.Electric Fireplace
Not everyone wants to deal with a real wood-burning fireplace and that's okay! You can still add the cozy comfort of a fireplace to your room with white electric fireplace. These are great choices if you are not allowed to add a fireplace in your neighborhood, or if you want to be able to place the fireplace in a location that would not normally work for a wood-burning one.
Electric fireplaces create just as much ambiance as regular ones and without the mess. Simply curl up in your favorite chair, click a button on a remote, and your electric fireplace will have you feeling relaxed in no time!
2.Add Blankets and Throws
If you want to be sure that people who are sitting in your living room are comfortable, add some cozy and soft blankets or throws to the backs of the couches or chairs. These invite people to wrap up in them and get warm, and they also automatically communicate your intentions for the room to be cozy.
If you want to make bedrooms cozy you can also add oversize pillows with the extra blankets. No one can feel like a room is not cozy if there are warm and comfortable blankets and pillows to take advantage of!
3.Overstuffed Furniture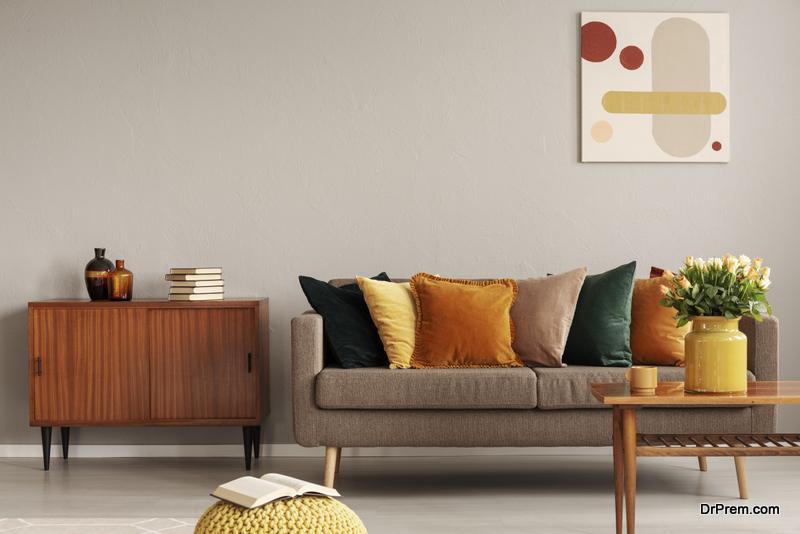 Buying furniture that is soft and has large pillows for the back support is a great way to immediately create a cozy space. You want your seating arrangements to be inviting and people should say "aah" when they sit down on your furniture in a cozy room.
You can still buy modern-looking furniture with a cozy twist. Just be sure that you sit on these pieces of furniture before you buy them so that you are sure that they are going to be as soft as they look! Sometimes a piece of furniture can look soft but actually be hard and uncomfortable.
4.Use Warm Colors
You would be amazed at the effect that colors can have on a room. Whites and blacks will always generate more space in a room but will feel less cozy and colder. If you want a cozy room, opt for earth tones like warm browns, pinks, and soft reds or blues.
Picking the right color theme can change your room from cold and impersonal to inviting and cozy in one simple step. You can add these colors through wall art or pillows or rugs that bring in these warm colors to space. You might also want to change out your furniture for pieces with these colors in them.
5.Add Touches of Wood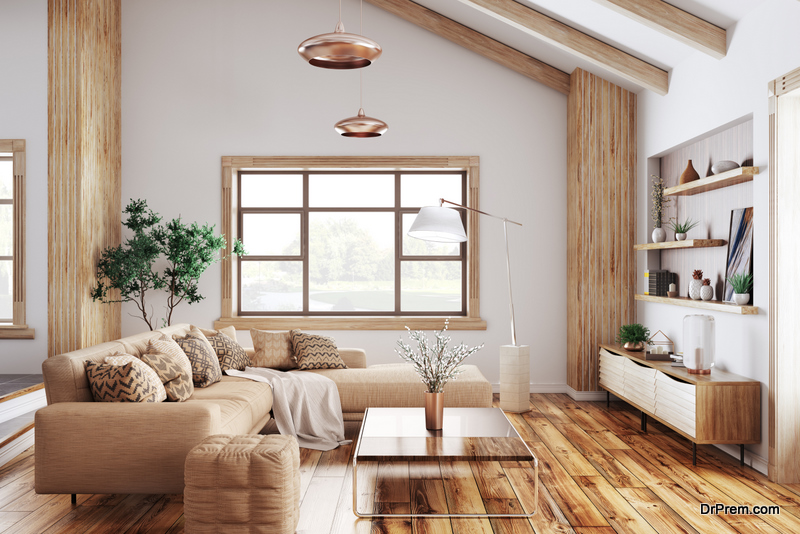 There is just something about wood. Wood just feels cozy and secure. You can add wood through the selection of furniture with wood accents, or you can buy wall art that uses wood to bring this styling choice into play.
A wooden coffee table or some side tables made from wood will also bring this styling touch into the room for you. This is a really great styling choice to opt for if you already have some wood surfaces in your home and want to maximize them for the comfort of you and your guests.
6.Use Lamps to Create a Rosy Glow
Overhead lighting casts a very different light than a lamp. If you want to make your room cozy and pleasant to hang out in, you can always add lamps to tables or even larger floor lamps to help create that soft, comforting light that is needed for a cozy space.
Your lamps can be traditional in style or you can even use Himalayan Salt lamps or other natural material types to create a warmer feeling. You can even use candles to create a cozy glow! The type and color of the lights in a room can have a major effect on the feeling of a room.
7.Choose Wall Art Which Includes Nature Scenes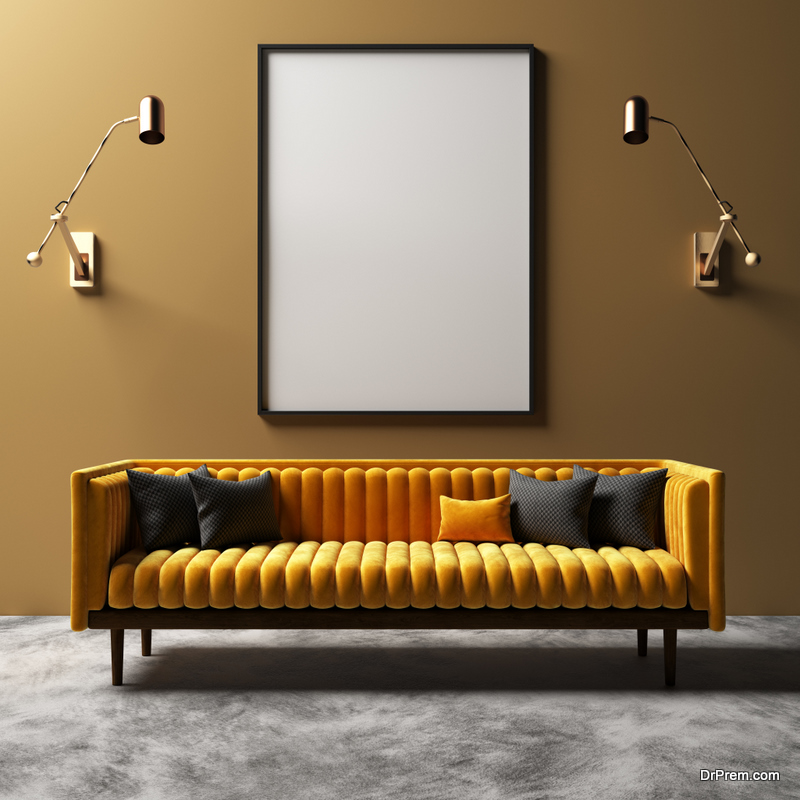 Wall art that shows nature or outdoor settings is a great way to bring a sense of peace and comfort to a room. Using beach scenes, or forest images for your wall art is a great way to make sure that your room feels cozy and homey.
If nature scenes are not your style, you can still pick images or works of art that have the right colors to match the soft and cozy room setting. Creating an overall sense of peace does not always require that you add photos of the outside world. The colors are key to creating this sense of calm.
Creating a Cozy Room is Easy!
If you have been worrying that you cannot create a cozy room in your home, don't stress! Creating a sense of warmth and comfort is as simple as changing some of the styling in your room. If you are comfortable in your home, everyone else will be too!
Start planning your cozy room upgrade with these helpful hints and you will be glad the next time that you curl up with a good book, or stay inside on a rainy day!
Article Submitted By Community Writer