You've signed your lease and have the moving date ready for when you embark on a new journey to a brand new house. But before the move, you need to ensure that you're not leaving any stone unturned before selling your current home. No one wants a prospective buyer to inspect your home, only for them to be repulsed by overlooked and avoidable deal breakers.
Here are some things you should do before selling your home.
1. Remove Rubbish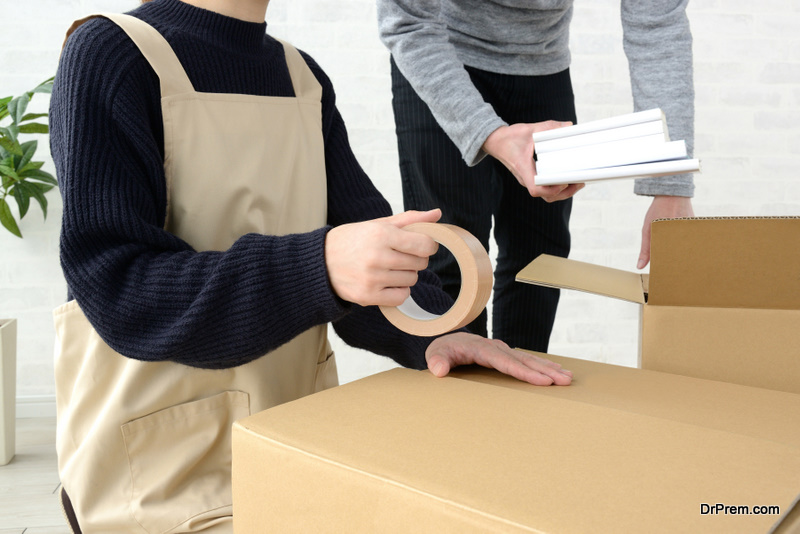 Imagine entering a home and seeing greasy leftover takeout sitting on the kitchen counter. Or toilet paper strewn haphazardly around the bin. Or construction waste like rocks, timbre, and debris piled on the backyard.
By disposing of rubbish, not only do you exude the impression of a spotless house, but you also make the house feel more livable. Check every nook and cranny to make sure your house is free from any stray rubbish articles laying around. If you don't have much time on your hands, residential rubbish removal services like 1300 Rubbish can do the dirty work for you. Besides that, Rubbish Removal Birmingham can be a great option for the UK residents in this regard.
2.Declutter Everything
To no one's surprise, decluttering your home should be one of our priorities during the days leading up to moving day. Go through every room of your home — living room, bedroom, dining room, the attic, etc. — and put all of your stuff in either one of your moving boxes or straight inside the bin. Family heirlooms, memorabilia pictures, and keepsakes can be stored away for a while. Other items like clothes and equipment are up to your discretion.
Alternatively for suburban folk, you can also set up a garage sale weeks before the move to get a quick buck while removing excess items. It can be a fun little activity for the kids as well.
3. Clean What You Touch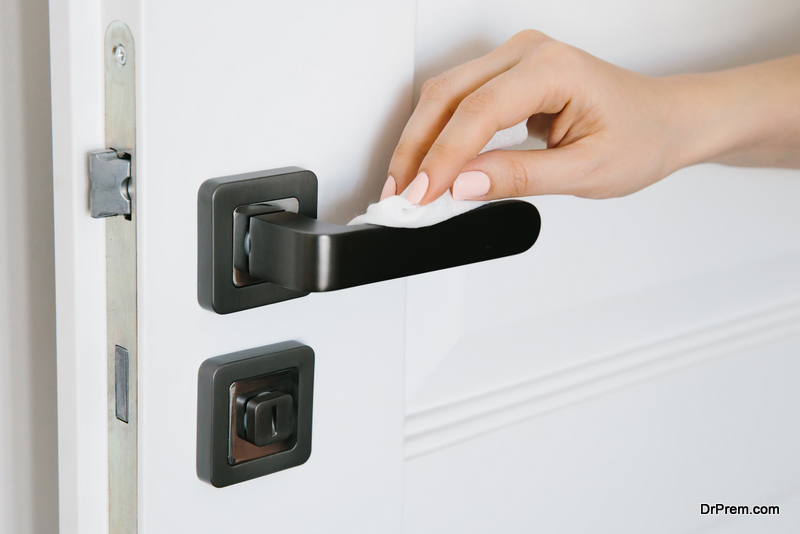 Your windows, light switches, and doorknobs are clusters of grime and muck. Give them a proper scrubbing and make sure that your windows and light switches are dust-free and that your doorknobs are as shiny as they can be. A potential buyer may be turned off if they see faint traces of fingerprint smudges on the window. So in those cases, grab some cloth, dip in a bit of warm water, and wipe away the germs off these highly-touched items. It will take literal seconds to do so — but it can make or break a buyer's decision. Don't skimp on it!
Pro Tip: If your window is see-through, leave the blinds open. Letting natural sunlight in can make your house look more spacious than it actually is. It also oozes a sense of comfort and warmth that could appeal to your buyer.
4. Replace Faulty Equipment
If you have a light bulb that doesn't work, consider taking a little hit in your expenses to patch it up. If the pipes and drains are faulty or weak, consider calling a plumber or mechanic to repair them too. And if the hose or sprinkler isn't functional, replace them.
Having a ready-to-live home is a good look to any prospecting buyer — and it also shows that you've gone through extra heights to take good care of the house.
And if anything else, you can even consider upping your selling price by a little bit more since you've fixed all the blemishes.
5. Vacuum and Sweep Dust Away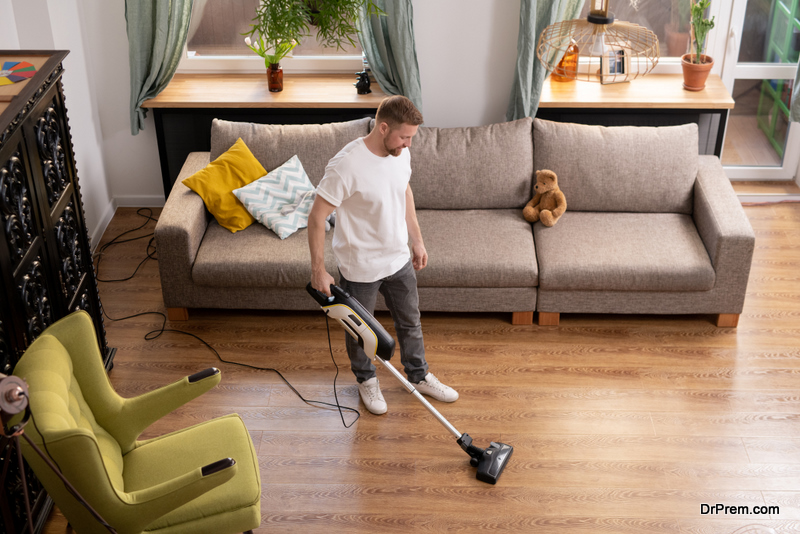 The average house can collect up to 40 pounds of dust in a year. You may not be able to get all these particles in a single vacuum bag, but you should try so anyway.
Before the buyers enter your house, clean the floors and walls that they'll most likely be checking. Vacuum the hotspots such as the living room, dining room, and bedroom floors as well as their connecting rooms. Vacuum underneath the carpets, tables, furniture, and beds. Don't forget to vacuum and sweep off shelves and mantels as well. Who knows, you might even find some of your old items from years ago as you do. And you'll be making your home look snazzy and brand new too!
6. Paint Walls and Floors
Decluttering and moving all your belongings should not be the only activity on your agenda. If you want people to buy and move into your home, consider giving a room or two an overhaul with a coat of fresh, new paint. You can choose to either paint over cracks of your old paint coat or give it a whole new paint makeover — whichever suits your fancy. By painting your walls, you liven up the room and make it feel brand new, which would be a definite plus for the next inhabitants.
7. Make your Home Smell Good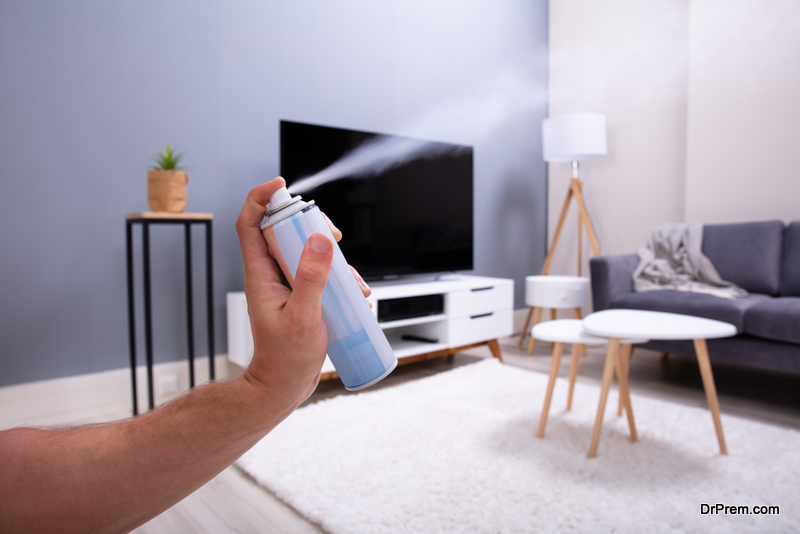 Each house has its own distinct scent. Oftentimes, we may not even be aware of the scent of the house since we're so used to it. The first thing a buyer would notice when they enter your house, aside from the living room, is the scent. So instead of having that as a disadvantage, use scent to sway the buyer into buying your house immediately.
To prevent any foul odours from popping out, consider buying an air freshener spray to neutralize bad smells. Spray it in potentially smelly areas, such as the kitchen, the bathroom, and the attic. Alternative scent diffusers include scented candles, plug-in wax warmers, and natural scented sprays to make your house smell how you want it to. If there's a good cook in the house, consider cooking up a mean dish to accelerate the feeling of home to the buyer even more.
8. Get a Home Inspection
If it's your first time moving out, you don't have to do all the work alone. There are many home inspectors just a call away who can shed light on the state of your home. They can give you a full rundown of issues and warning signs that need to be addressed. They can also give you actionable steps to follow to make sure you're not doing things without any proper direction.
Not only that, but they can also assure both parties of their home expertise and prevent any future oversights. After all, a hundred-dollar report from a home inspector costs less than a thousand-dollar roof repair and one furious prospector.
Article Submitted By Community Writer