A lot of homeowners are attempting to be more innovative and diverse in their choice of home décor items. Instead of settling for the standard piece of décor, they are attempting to bring in unconventional items that would look trendy and be as functional as their standard counterparts, if not better.
Such is the case of the standard coffee table that takes up the center area of the living room. Rather than opting for wooden coffee tables, individuals have started opting for other alternatives concrete. Here are 8 such concrete coffee table designs that would look great in your home.
Mason Coffee Table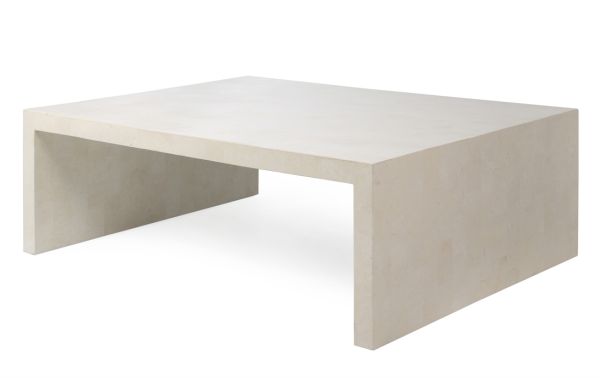 This coffee table boasts of having a sophisticated side defined by its clean lines and polished surface. The giant concrete block is as simple as it can be, and yet performs its role to perfections.
Home Styles Coffee Table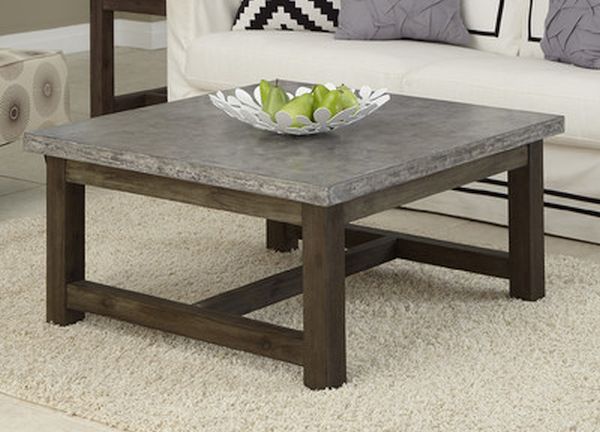 Here's a coffee table that offers you a mix of concrete and wood. The top of the table is a square concrete top while the base is made of wood. The electrifying combination is extremely versatile and can easily integrate with all kinds of home decors and designs.
Concrete-Wood Coffee Table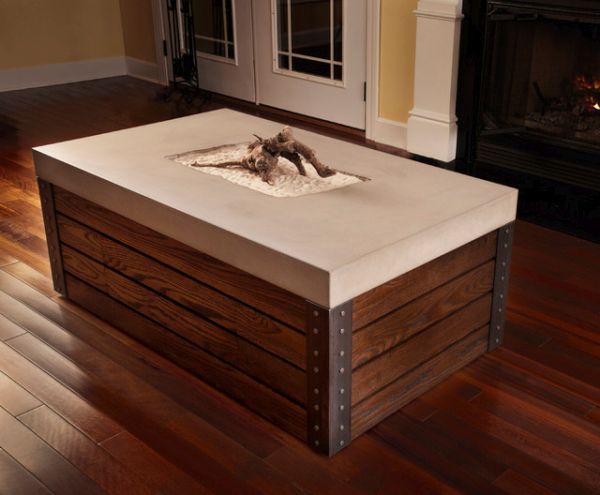 This coffee table also features a beautiful mix of wood and concrete. The top of the coffee table constitutes both concrete and wood combined together in a wavy pattern. The use of both elements offers the user the necessary warmth and coldness in a harmonious way.
Element Coffee Table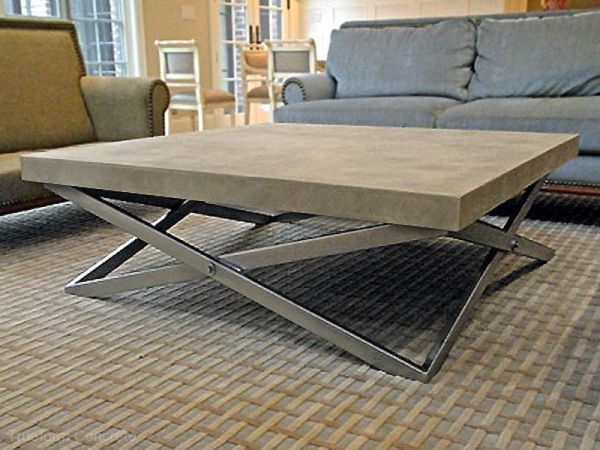 A great addition for both indoor and outdoor use, the Elements Coffee Table comes with a square concrete top and a matching base. The table is hand crafted from natural fibers and stone composite. Just make sure you cover it when outside in order to escape bad weather.
Concrete Table on Wheels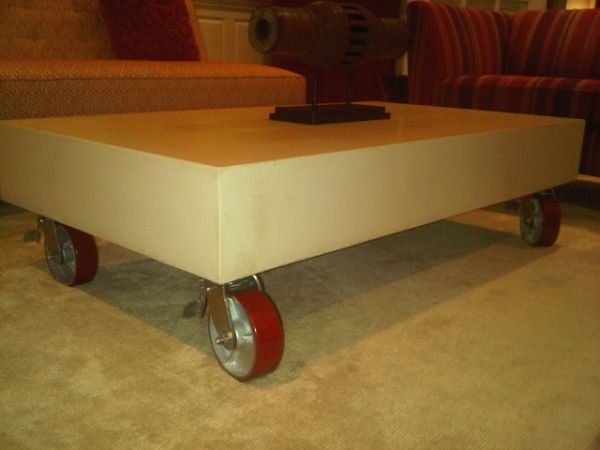 If you are worried about dragging the concrete coffee table around, here is an answer to your worries. The concrete table on wheels is a versatile piece of furniture that is compact as well as robust. It can be easily moved around the house, thus making it easier for you to simply push it away to create more space in the living room.
Lounge+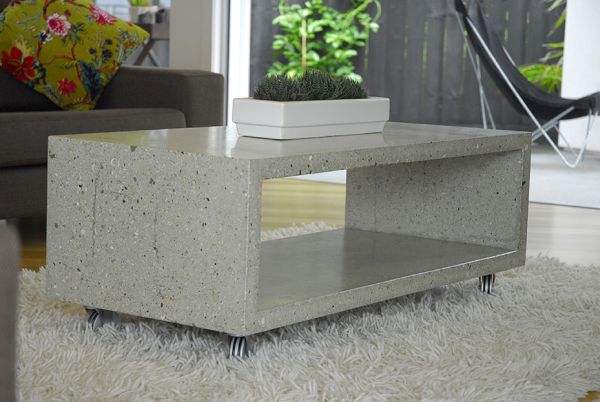 This coffee table has just a 5cm high base hiding beneath its 10cm thick top. As a result, you hardly get to see the base. Rather, you get to see a concrete block appearing to be floating in midair. You can increase the table's modernistic appeal by attaching LED strips along the bottom edge of the table in order to eliminate it from below.
Jeremy Kaplan Design Concrete Coffee Tables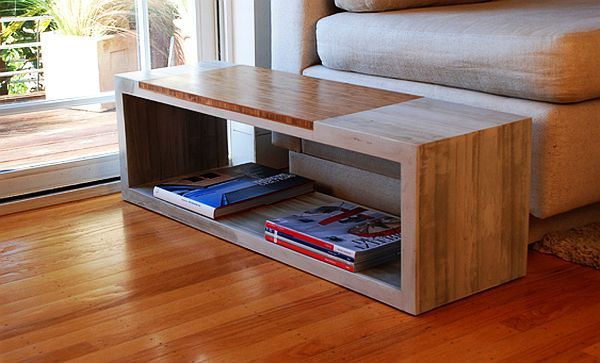 Jeremy Kaplan Design is famous for its line of concrete tables that are perfect for both indoor and outdoor use. The tables designed by the company also consist of wood inserts for a more modernistic appeal. The tables also come with storage compartments at the top and bottom, and come in a variety of rather interesting geometric shapes.
DIY Customized Concrete Table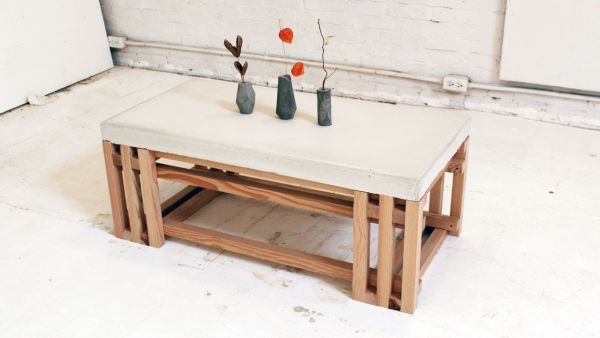 So what if you are not influenced by the designs you have seen so far? Go ahead and build your own concrete table. It's a rather easy process and you can even opt to insert wood and other materials while building the table. Another advantage of building your own concrete table is that you can customize it in more ways than one. For instance, you can add storage compartments wherever you want, carve out places on the surface of the table to hold candles and trays and make any other change in lieu with your tastes and preferences.
Concrete tables, although not quite so popular in the past, have been garnering a lot of notice in recent years. With so many styles and designs to choose from, these tables can definitely bring in some much needed chutzpah to your home décor.