Your backyard is the place where your family unwinds and takes refuge from the world outside. It's also a place where lasting memories are made with family and friends. Your backyard should be a comfortable and functional place to spend time at any time of the year.
While it can't be disputed that whatever you put in your backyard will be determined by personal preference or its size, there are accessories every backyard must have no matter its size. Let's have a look at them below: 
1. Fire Pit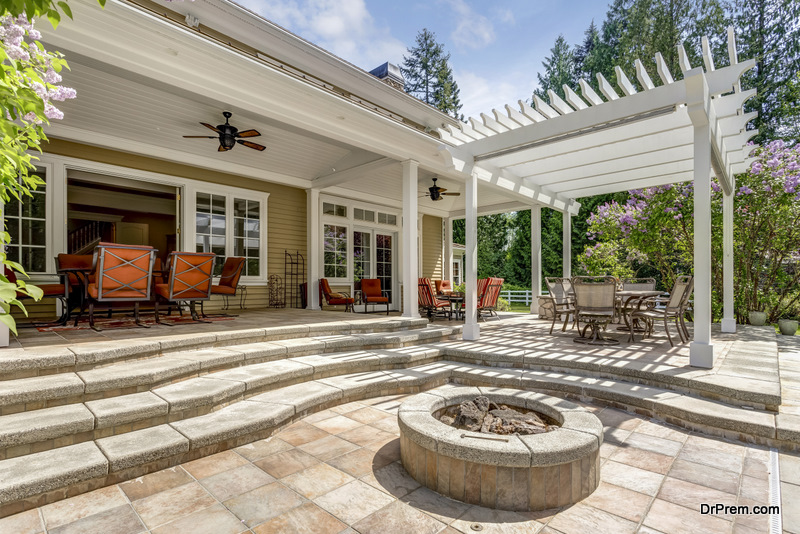 What would be a better way to end the day than sitting around a fire pit with friends and family? A fire pit is necessary for your backyard to provide warmth in cooler weather. It'll also encourage people to gather and interact as you toast marshmallows over the fire. You can find out about MAX Fire Pits here. 
2. Outdoor Entertainment
You can't do without entertainment when you invite your family and friends over for a get-together in your backyard.
Music always has the ability to appease, soothe, and usher in the desired atmosphere. A wireless Bluetooth speaker will come in handy because it can be conveniently moved around and also remotely controlled. An outdoor projector screen will also be perfect to keep people entertained, especially when you all settle down in the evening or when activities tone down. It'll be a great way to end the day. 
3. Children's Playhouse
Don't forget the children when planning your backyard. Make it children-friendly by building a playhouse where children can play when the adults are involved in other things. The playhouse will also give you an opportunity to bond with your children when you play together and create lasting memories. Incorporating a small slide that runs from the playhouse to the yard will add to the children's delight. 
4. Pergola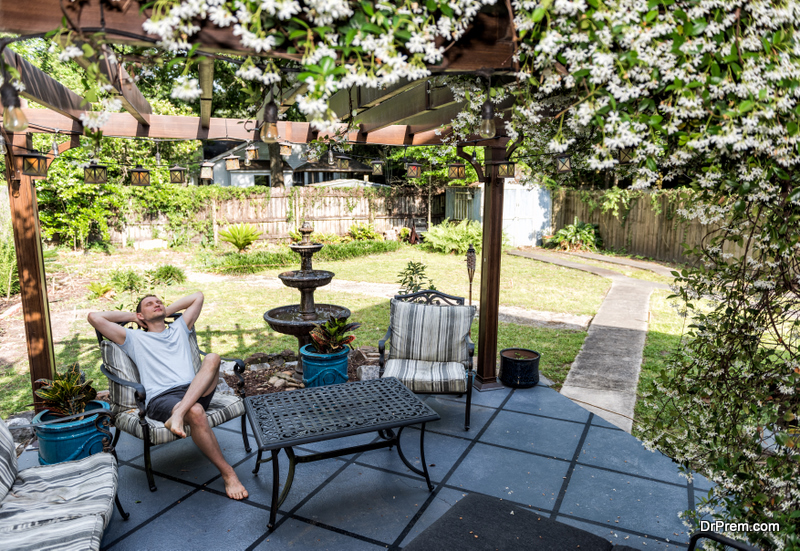 A pergola is a must in your backyard. Whether it's makeshift or permanent, this is the place where your family and friends will come for relaxation and shelter. One that can be manipulated to open up or close depending on the weather is preferable. Furnish it with hanging chairs or poufs and plenty of cushions. You can strap some hammocks outside the gazebo for those who want to enjoy the uninhibited weather. 
5. Lawn Umbrellas And Furniture
Lawn umbrellas and furniture are must-haves in your backyard. The umbrellas will add color and style to your backyard even as they provide shade, especially in hot weather.The furniture will be necessary for lounging and will also be used when having meals. Invest in weatherproof, comfortable, and portable lounge chairs and tables, which can be easily moved around or stored. 
6. Swing
Children love swings, but they're not only for children. They can be used by anyone seeking the perfect place for relaxation to have fun or to enjoy the weather in your backyard. A canopy swing will provide your friends and family with a soothing place to spend some time reading, unwinding, or taking a nap. 
7. Lights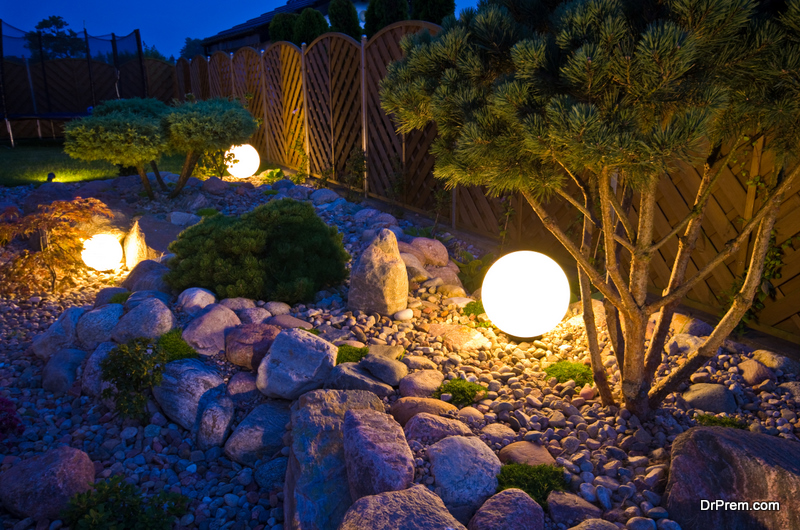 Your backyard would be dull without lighting. You'd be forced to wind up your activities prematurely before darkness sets in. Lights are necessary to light up your backyard and enable the continuity of activities when the sun goes down. But they can also be used to beautify your backyard space, especially at night. Today, there are even solar-powered yard lights that can charge during the day and power your premises when it gets dark. 
8. Barbecue Grill
Nothing brings people together like a barbecue. That's why your backyard would be incomplete without a barbecue grill.
Barbecue grills come as either charcoal or wood-fired. They can also be electric or gas-propelled. You can have a grill permanently fixed in your backyard or have one that you can always bring out when the need arises. Some barbecue grills are advanced such that you can set them as required. They'll afford you time to interact with friends and family, unlike the conventional grills that need tending to every other minute. 
Conclusion
When you accessorize your backyard with the above-mentioned accessories, your outdoor space will be welcoming and fun to be in at any time of the year. You'll no longer feel under-equipped when you call friends or family over for a barbecue.
Your transformed backyard will inspire you to spend more time in your outdoor space with family and friends. You can close up your backyard space and have some privacy if it's too open by planting trees around it. 
Article Submitted By Community Writer