Vibrant colors, beautifully designed carvings, delicate work and lots more – these are some of the various elements of Mughal architecture. Ever since the dawn of time, this form of architecture and design has always caught the eyes of humans globally. It is not surprising, that even today, people still love to decorate their home with the Mughal touch. The Mughal Era home décor ideas not only resemble royalty but also adds a class and style to your house. In this blog, you will get to know a few of the many ideas you can use when you want to bring in this concept.
Mughal Era home décor ideas to add the touch of royalty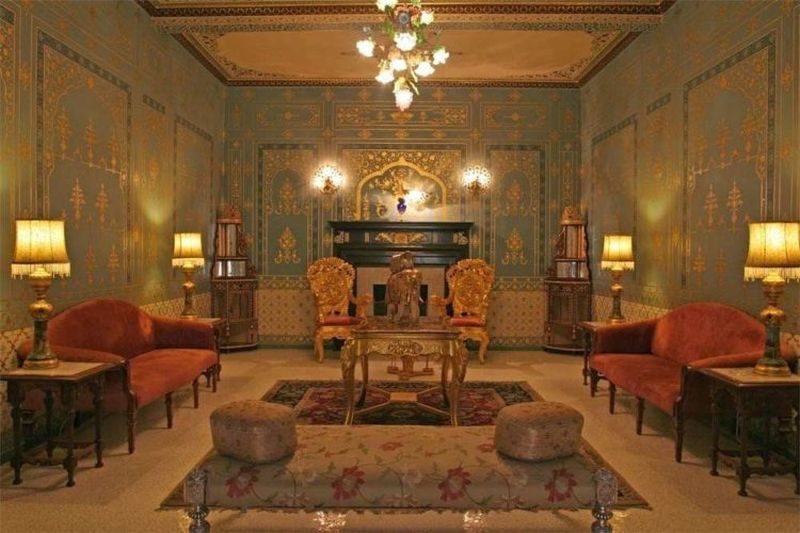 Image Source : livspace.com
Colors play a vital role when you are planning to opt for the Mughal style. Colors like purple, pink, turquoise blue, sea green, and peacock blue are very prominent in Mughal architecture. If you want to go for the lighter tone, you can choose baby pink, matt silver, and even silver grey. Let us not forget the classic colors like white and black with the blend of gold.
Mughal themed interior design for the walls
If you want to give your walls a new look, you can opt for the Mughal styled wall designs. This will give your walls the elegant touch and instantly uplift the room. The best part of opting for this theme for your walls is that you can work with complementary colors. Along with that, you can also opt for metallic colors to bring in the delicate look.
Mughal Era home décor ideas with artistically designed windows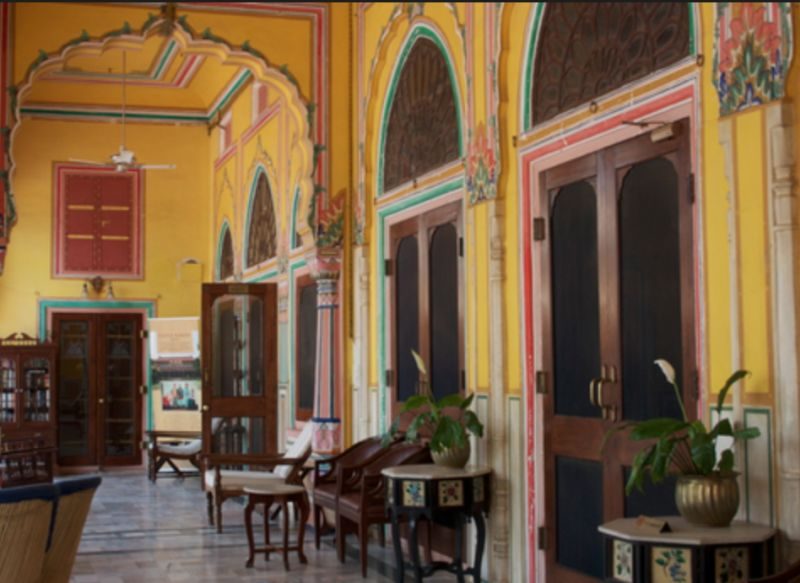 Image Source : cdn.shopify.com
The beauty of Mughal architecture and home decor is that every aspect of your home is covered. Even in your windows, you can bring in this same look. There are so many styles, shapes, and designs that you can choose from if you want to incorporate this look into your windows.
Vibrant colors with delicate handwork
Delicate handwork and artistic artistry are part of the Mughal home design. Instead of having boring looking doors, you can opt to go for crafted ones. All you have to do is paint them in different colors and add the final change of craft items, like differently cut and styled mirrors. Hanging motifs is also a brilliant way to bring in the Mughal look.
Add marble to your floors for the cool look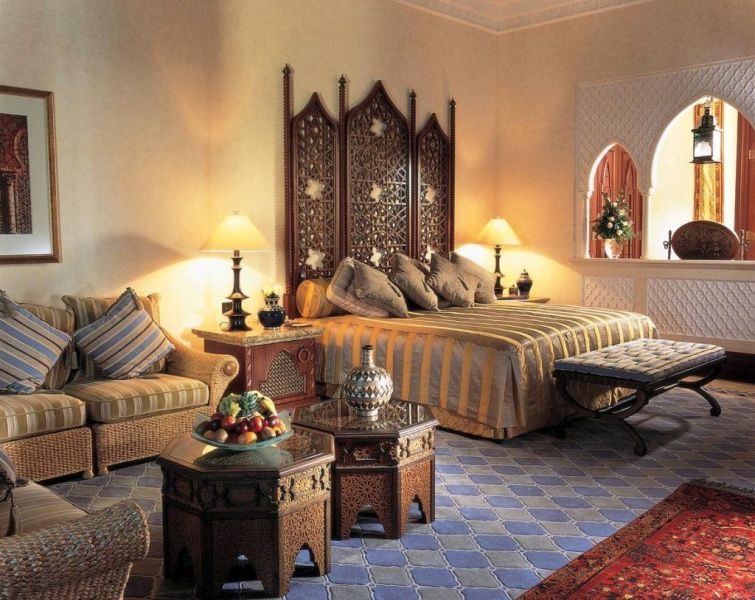 Image Source : archh.com
Mughal Era home décor ideas for the flooring is incomplete without the marble look. You can choose to go with the standard marble design or even get the customized ones. Small floral prints are also part of this look. So go ahead and change the flooring of your house.
Adding the touch of Mughal inspired pillars to your house
Pillars are a prominent part of the Mughal Era home décor ideas. Instead of having the traditional looking arch or box pillars, you can opt for the ones that replicate the Mughal era. This will save you the trouble of spending too much of time decorating your house.
Time to give your dining table a new look
Another way to bring in the Mughal look to your home is by opting for dinnerware that resembles the era. This is one of the easiest Mughal Era home décor ideas that you can consider for your dining area. Hand-painted / crafted dinner sets, beautiful looking crockery, and even artistically designed silverware are all part of the Mughal architectural theme. Not to forget the touch of gold plating and fine lining adds up to the look.
Mughal home design with antiques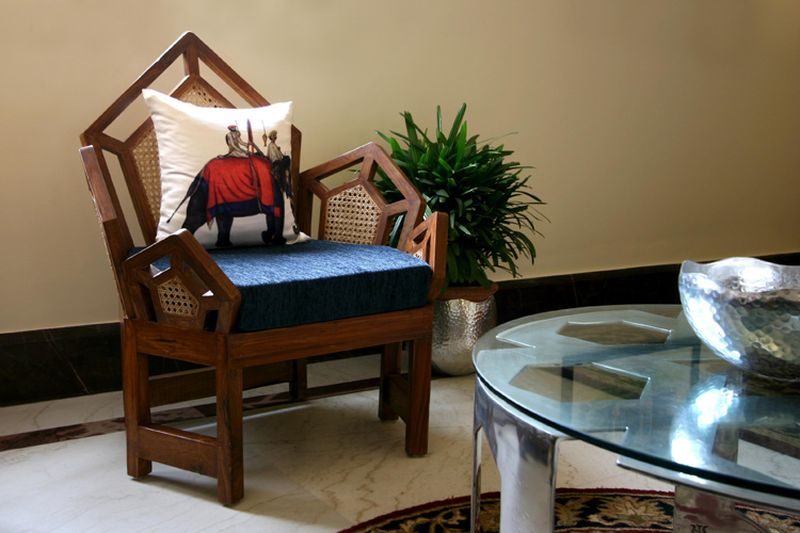 Image Source : sahilsarthak.co
Mughal Era home décor ideas with antiques are another way to decorate any space. You can choose to go with traditional looking furniture or even home decorative pieces. Antiques have a very different look and feel to them. Just ensure that you take all the necessary measure to maintain them so that they last a lifetime.
Contrasting wall paint with glass motifs
For the walls, you can choose from the numerous concepts and themes that are available online. Each Mughal themed interior design  has its own significance and beauty. No doubt, it will take a little extra time to get the work done; but once it is complete, you will find a big difference in the way your house looks. To add to the beauty, glass motifs will help to bring in that traditional touch that you need.