Now that spring time is here, it may be time to add a bit of color to your home in time for summer. If you're planning to sell your property, it's even more important to spruce up the look of your home if you want to impress potential buyers. With this in mind, here are nine chic interior design ideas for 2016:
1. Bloomsbury trend: Leaf print wallpaper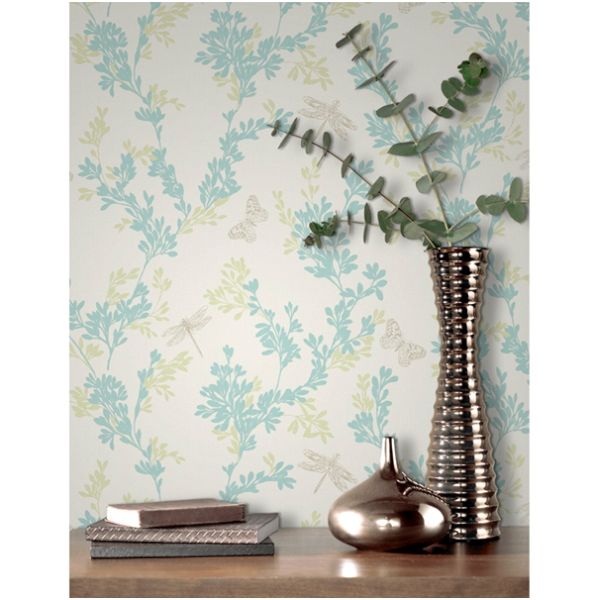 This season it's all about big floral patterns, leaf prints and an abundance of color. The Bloomsbury trend is inspired by the blossoming Arts and Crafts movement. Use dashes of white to keep a light and airy feel in a room draped in wallpaperfeaturing oversized floral motifs.
2. Use pastels for your kitchen
The pastels add vibrant touches to any kitchen in springtime. For something a bit more theatrical, add some swirling lavender designs.
3. Enchanting backsplash designs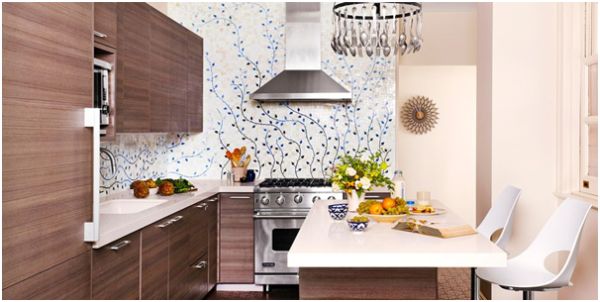 Backsplashes are no longer just a means of protecting kitchen walls from splatters and spills. For example, Caroline Beaupère's custom tile backsplash of delicate vines add a touch of fairy-tale-like charm to an otherwise modern kitchen.
4. True blue
Make your porch more inviting for family get-togethers with wicker furniture and cornflower blue plaid covering. Paint the ceiling in a matching shade for a carefree, yet classy feel.
5. Romantic retreat
Turn your bedroom into a romantic retreat with a striped canopy and bed skirting board. Add two matching prints — stripes for the canopy and bed skirt, and rich, detailed designs from Raoul Textiles' Amijao for the curtains and headboard.
6. Powder blue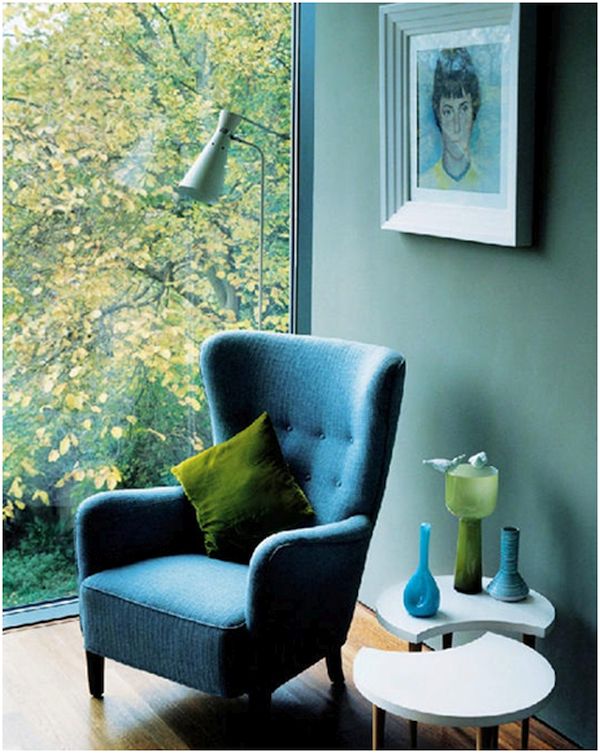 Blue is a big color this season. With this in mind, why not add a touch of blue to link every room?
7. Blast from the past
A mix of the bold and the subtle is another hot trend for spring 2016. Brighten up an otherwise plain white-painted kitchen with a blast of color from a Roman window shade. Embolden the theme by using the same fabric on the kitchen sofa.
8. White walls
Continuing the theme from the previous idea, make use of white walls in the bathroom. Use a White Wisp paint from Benjamin Moore to offset vibrant floral prints on the curtains and furniture.
9. Bolder blue
If you don't want to use bright colors throughout your home, why not start in the smallest room? In your downstairs loo for example, you can really go to town with the season's hottest color. Use loud geometric shapes in a bright ocean of blue for a slightly over-the-top, but fun feel.
Article Submitted By Community Writer