Learning how to sew can be very fulfilling. Aside from the fact that you can alter all the clothes that don't fit right, you can also try new sewing projects, like making cozy blankets.
Although it's not as easy as you think, it doesn't have to be challenging. All you need is to practice and have patience so you can sew like a pro in no time. However, before you get started with sewing, make sure to first read this guide about buying and maintaining a sewing machine.
How To Buy A Sewing Machine
At present, there are many sewing machines you can choose from. But if it's your first time looking for a sewing machine, you may get easily confused with the available options, especially if there are features you're not familiar with. Keep in mind that a sewing machine has different hardware parts like a handwheel, which is a manually operated circular crank.
So, to make things easier for you, consider the following when buying the best sewing machine for your needs:
1. Budget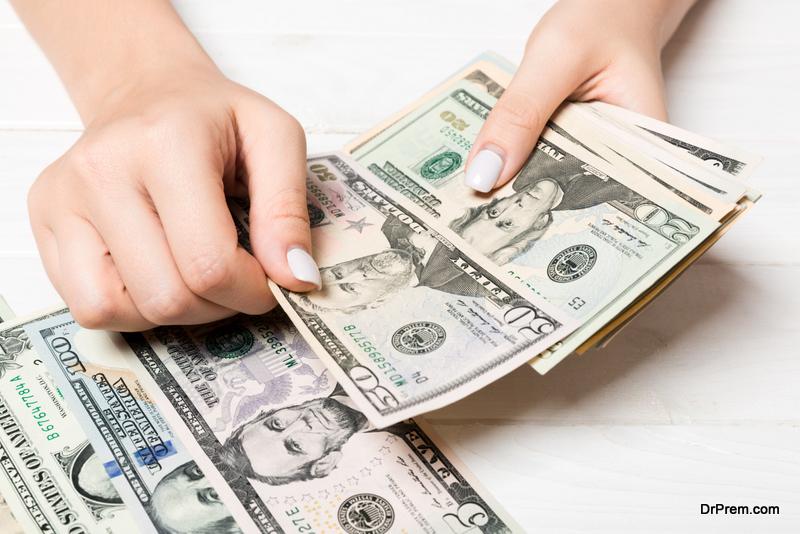 When planning to buy a sewing machine, always set your budget. If you have a tight budget, you can find great deals on quality used sewing machines. However, if you're willing to spend any amount of money on your sewing machine, you can always choose newer sewing machines with high-end features.
If you're not sure about what sewing machine is best for you, consider shopping around and check some reviews online. This way, you get to know the budget you need as a beginner.
2. Feet And Attachments
Feet and attachments are specific to what sewing projects you prefer. For instance, quilters would want a spring action foot, a walking foot, and a ¼" foot. On the other hand, if you want to sew garments, you may want to find a zipper foot, button attaching foot, buttonhole foot, and overcast stitching foot.
Most sewing machines come with such feet. But cheap ones might not have a wide variety of specialty feet. If you want a better selection, you can choose expensive sewing machines. Other than the feet, it's also crucial to check the attachments included so you'll know which suits you well with your sewing projects in the future, especially if you want to learn how to make eye pillows.
3. Stitches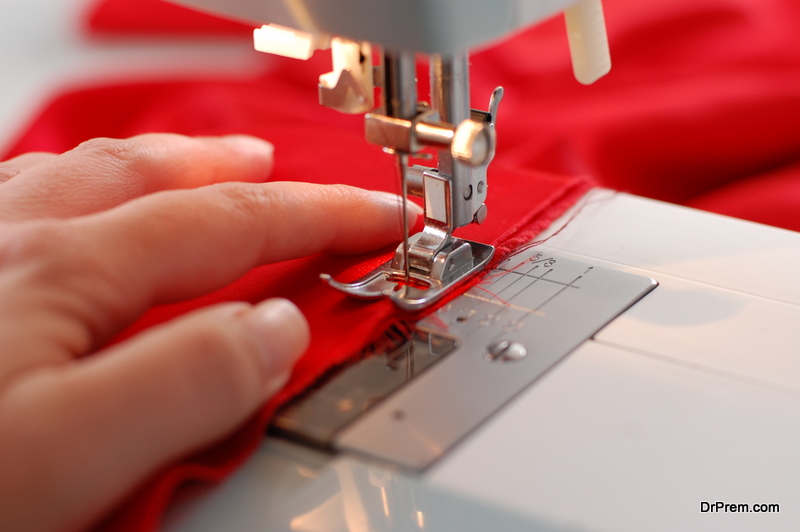 Determine the available stitches on a certain sewing machine. The best one includes all the stitches you'll need. Some of the stitches you'll require to sew well are a zigzag stitch and a straight stitch. Most sewing machines come with either of such stitches.
However, if you want to level up your sewing skills as soon as possible, you might like to choose a sewing machine with more stitch features.
How to Maintain a Sewing Machine
Maintaining a sewing machine is quick and easy. Regardless of your sewing machine's mode, here are the ways to maintain a sewing machine to ensure that it'll run smoothly:
1. Clean One Part at a Time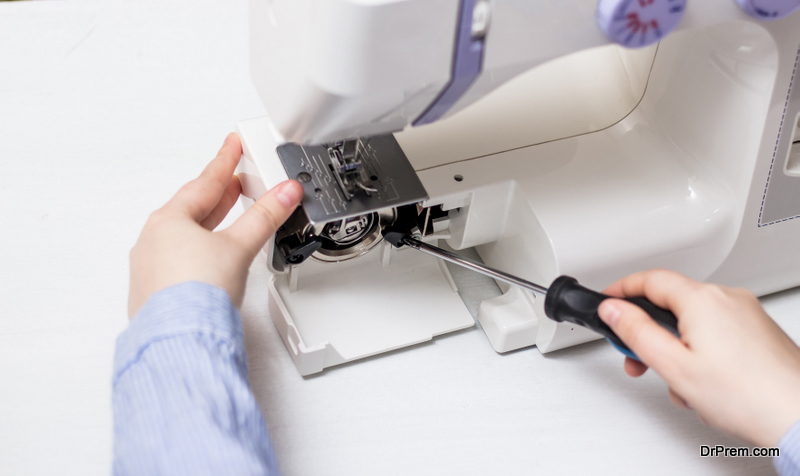 When cleaning your sewing machine, rely on your unit's user manual for directions. Although the sewing machine's exterior is fine, once you open things up, it can be confusing. The best solution for this is to clean one part at a time and follow the instructions properly when removing the parts of your sewing machine.
2. Keep Your Sewing Machine Covered
You must be wiping the dust from your sewing machine regularly, but you won't need to wipe it always if you keep it covered after use.
Other sewing machines don't come with a cover as they can be folded instead. Hence, depending on your sewing machine, don't forget to cover it all the time or fold your machine away.
3. Wipe Down Your Sewing Machine After Every Use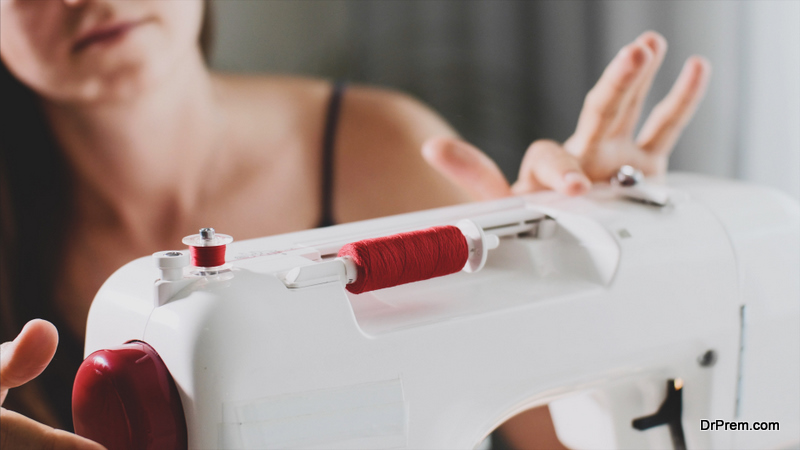 After every use, consider wiping your sewing machine. Do note that you don't have to brush and clean it as often. To do this properly, unplug your sewing machine first and use a clean rag to wipe the dust and dirt particles from its exterior parts.
4. Oil Your Machine
One of the things you should never forget about sewing machines is that they have different moving parts. With this in mind, make sure to oil it regularly. A well-oiled sewing machine means parts will move naturally and you'll encounter lesser problems.
However, when oiling your sewing machine, always refer to the user manual, particularly if you've chosen intelligent sewing machines equipped with advanced technology.
5. Change The Needles Regularly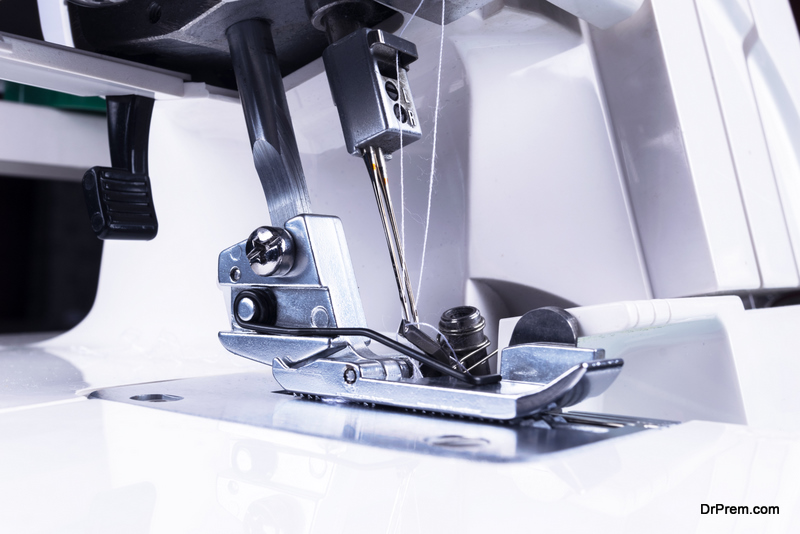 Needles can become dull, which may result in skipped stitches, looped threads, and pulls in the fabric. This may even cause damage to your sewing machine. To avoid this, change your needles each time you finish your project or every eight hours. 
Conclusion
Sewing isn't just a fun thing to do, but it's also a rewarding activity. However, for you to get the best results with your sewing journey, make sure to get the right and best sewing machine and always provide it with proper care and maintenance.
Article Submitted By Community Writer