The internet is awash with hints and tips for adding value to your home, some minor, and some that require significant investment. But all this information can be overwhelming, which is why we have put together this simple guide to help you make worthwhile changes to your property that can add real value.
We will try to keep things as concise as possible and filter out the jargon, to just focus on a number of core projects that can offer a great return on investment.
Bathroom Improvements to add value to your home
A bathroom remodel is one of the best ways to add value to your home, especially when it is completed to a high standard, and with modern fittings. To ensure your bathroom adds maximum value, you should have a full-size bathtub, while a walk-in shower is also a nice bonus.
If you are happy with your current bathroom but have space for a second, smaller bathroom, then this is also worth considering. A property that has a large family bathroom, and a smaller shower room and toilet is a very attractive prospect for potential buyers.
Other bathroom improvements include:
·        Moving the boiler to another room
It can create extra space in your bathroom, potentially accommodating a walk-in shower, additional storage, or room for a free-standing bathtub.
·        Additional toilet
If you have a downstairs closet that has become a little redundant, then it could be the perfect place for an additional toilet.
·        A full remodel isn't always necessary
Especially if your bath, toilet, and sink are in good condition, you might not need a full remodel. Sometimes, a lick of paint, new wall tiles, or some new flooring is all that is needed to give you a modern, appealing bathroom.
·        Extra mirrors
For smaller bathrooms, try to incorporate mirrors to make the space appear larger.
·        Professional lighting
Better lighting can turn a dingy bathroom into a warm, relaxing space. LED lighting fitted behind the mirror and in recessed shelving can provide an atmosphere, especially when controlled with a dimmer switch.
Remodeling and Upgrading your Kitchen
The kitchen is the hub of the home and is one of the rooms that comes under the most scrutiny from potential buyers. A spacious, open-plan kitchen with plenty of storage is a must-have for many homeowners.
A full kitchen remodel or an extension would require a considerable outlay, therefore it is not a viable option for everyone. This is why we have put together a small list of things you can do to upgrade your kitchen.
·        Purchase brand new appliances
A new refrigerator, dishwasher, microwave, etc can help to modernize your cooking space without any renovation work or decorating.
·        Focus on energy and water efficiency
Efficiency is a huge talking point as modern homeowners favor greener, eco-friendly homes. Installing water-efficient taps, low-power LED lighting, and energy-saving appliances is an easy way to make your home more sustainable.
·        Kitchen islands
These are a popular feature, creating additional workspace and storage, as well as providing a place to eat meals and socialize. If you do not have the budget for a custom kitchen island, then you could perhaps create a makeshift island using an old, farmhouse-style cabinet to show the potential of your kitchen.
·        Bring in more natural light
Try to incorporate skylight into your kitchen with large sliding bay doors. Removing a non-supporting wall could also be a good way to channel more light into your kitchen, while also improving the overall flow of the room.
If you do consider an extension and are based in the San Jose area, then we would urge you to choose the best room addition contractors in California for reliable and quality service. SOD Home Group can help you with any construction, design or remodeling needs.
Garden Design Tips to increase the value of your home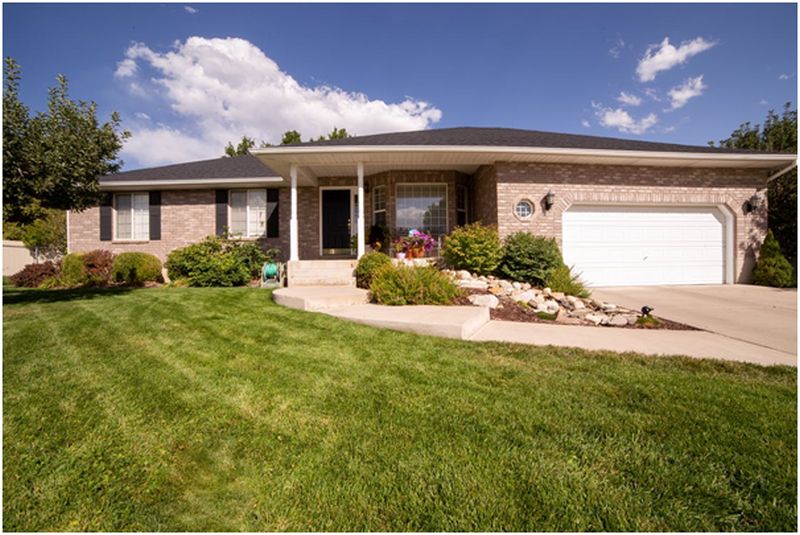 Your garden is the first thing potential buyers will see and when done right, it can generate curb appeal to make your property more saleable. Investing in a landscape designer to transform your garden might not cost as much as you think, but there are, of course, many improvements you can do yourself if you are feeling particularly green-fingered.
Planting trees and shrubs can give the front of your home plenty of character. Layering them from front to back can help to create depth and make your garden seem visibly larger while flowering shrubs can add striking colors.
Ensure pathways and the entrance to your home are tidy and welcoming, while expert lighting can offer numerous benefits, such as additional safety, security, and of course visual impact.
In your back garden, you may want to invest in an outdoor cooking and dining area, or other social spaces such as a bar. Gazebos and Pergolas can also bring some class and luxury to your outdoor space.
Improve the Exterior of your Home
If the exterior of your home is looking a little tired then a lick of paint can work wonders. Alternatively, you could install new siding that not only offers improved insulation but also comes in a range of styles to suit any home.
Repairing or replacing your roof is also recommended before putting your house on the market. Signs of water damage or rot will be a huge red flag for anyone who might consider making an offer on your home. A roof that is in perfect condition can help avoid such issues.
Remodel your Basement or Garage
If your garage or basement serves little purpose, then a remodeling project could add some serious value to your property. A remodeled garage or basement could provide you with an extra bedroom, bathroom, office, or laundry room, or, if it is large enough, perhaps even a self-contained studio.
Modernize and Future-Proof your House
Modern homes are energy-efficient, well-insulated, and make use of natural light, to name just a few features that appeal to prospective buyers. This is why investing in technology and improvements that can ensure your home is more efficient and sustainable is extremely worthwhile. Saving you money on your utility bills in the short-term and adding value to your home in the long term.
Improvements can include; smart home technology, energy and water-saving appliances, renewable technology (such as solar panels), a new boiler system, modern insulation techniques, and double-glazed windows.
Thank you for reading. We hope this article has helped to offer some useful insights and given you food for thought.
Article Submitted By Community Writer