When thinking about both the interior and exterior design of your home, some areas often get overlooked in favour of the places that naturally get more attention. However, it's in these places that attention to detail is noticed more because it's the little touches which are appreciated rather than the grand gestures.
Here are some key areas of your home that shouldn't be forgotten about when finalising how it'll look once the full interior design has been completed.
Garage Design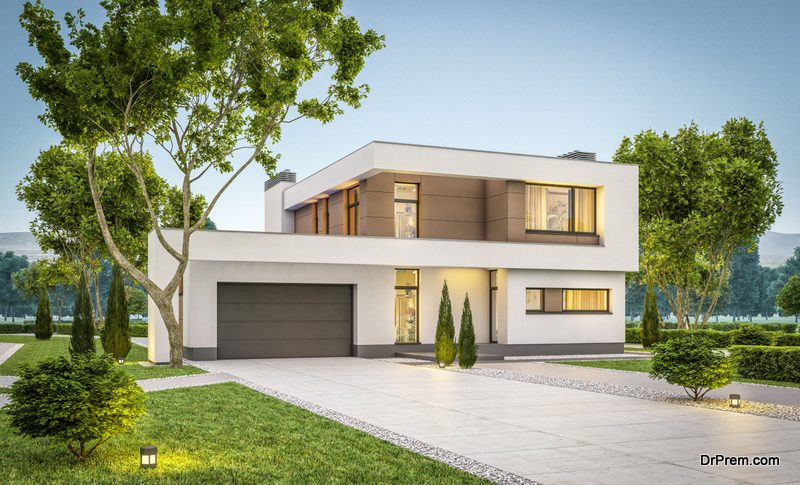 The garage design, whether a two-car garage or a smaller one to shield a single vehicle from the daytime sun and rain showers, is often overlooked. Subsequently, low-quality doors and garage door motor mechanisms are installed (or come with the home already) which tend to break down too often. The aggravation with the situation is completely unnecessary and is resolved by replacing the garage door with something better like quality garage doors found in Brisbane.
Garage doors are not only one style any longer but can fit into their surroundings much better than in years past. For instance, timber looking doors can help match a garage door with a wooden front door to the house. For aluminium-based standalone garages, a white aluminium garage door will fit in perfectly. Whether the door is to standout from the building structure or melt into the overall aesthetic, almost anything is possible now.
Lighting Throughout the Property
While we tend to look at the interior design, we often fail to think about lighting throughout the home. With too little illumination, even a room given a thoroughly modern redecoration won't shine as well as it might.
Our mood is also affected by the type of lighting and lighting levels. Getting home from work, we might prefer subdued lighting to rest our tired eyes; on the weekends, we want to feel rejuvenated and alive and require bright internal lighting to help with that.
The Entryway/Hallway
Passing through the front door into the property, the entryway or hallway is the first thing you see, and visitors observe. Most entryways suffer from being essentially slim corridors that lead to the stairway and provides access to other parts of the home. Other than the lighting issues which we address in the previous section, consider space, flooring and furnishings to be paramount in the entryway.
Less tends to be more in hallways. A coat rack stand, and a shoe rack keeps coats and shoes off the floor to make more space to move around. Furniture should be slimline and minimalistic to provide just enough functionality. Use floor mats to lessen carpet or flooring wear near the door too.
It's often the little details that make you smile when coming home. The knickknacks and little comforts that turn a house or apartment into somewhere that's totally 'you'. Even in a rental property, it's possible to make adjustments that implement meaningful changes while not altering the property's fundamentals. If you own your home, then you're free to make more substantial changes too.
Article Submitted By Community Writer