With less than a fortnight to go, Christmas preparations are well underway and you don't want to get left behind, especially if it's your turn to cater. Christmas doesn't need to be a stress-fest if you get things like your food shopping lists, recipes, catering plans and emergency chairs ready in advance!
Here is a simple step-by-step guide to help you plan a delicious Christmas feast with all the trimmings… and minimal fuss!
Make sure you cater for all your guests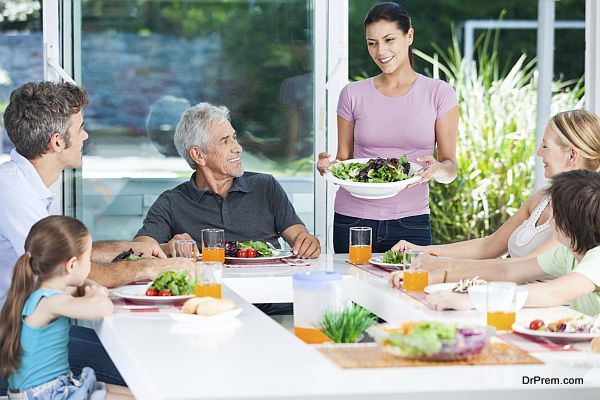 Hosting Christmas for all the family doesn't need to be daunting. First you need to know how many people you are catering for and more importantly, find out about any allergies or intolerances they may have. You should think about offering several options for main courses and desserts if it isn't going to be straightforward.
The last thing you want to do is be ill-prepared when Aunty Ann turns up expecting her vegetarian nut roast and you haven't catered for her. By learning what your guests' preferences are in advance, you will save yourself heartache and wasted effort on the big day!
Check out your space
Once you know how many guests are attending, you can start to prepare for your Christmas dinner. Have you got enough chairs or are you going to be fishing about in the garage for those fold-out chairs?
Can you fit all the food and drinks in the fridge or freezer? Are your oven and hobs up to scratch to cook your festive feast or they are in need of repair? By spotting any potential hazards now, you have time to put them right.
Big shop
The good thing about the Christmas food shop is that there are many non-perishables, such as stuffing mixes and cranberry sauce, which can be bought well in advance. However, you don't want to go to extremes and be hunting around for the last turkey on Christmas Eve! Allow time to buy your meats in plenty of time and put them in the freezer. If you go to a family butcher, make sure you get your order in early to avoid disappointment.
Sprouts and carrots can also be a delicate operation – if you buy them too early, you risk them going bad before Christmas Day.
Check out supermarket offers on the run up to Christmas, on chocolates, biscuits and booze. 
Practice makes you perfect
There's nothing wrong with having a test run if you're a bit worried about a blobby blancmange or tough turkey. Put your mind at rest by cooking small versions of the meal for friends or your partner before December 25th. And after all, practice makes you perfect, so take criticism constructively and you'll be all set for cooking your Christmas dinner.
Don't forget to defrost the turkey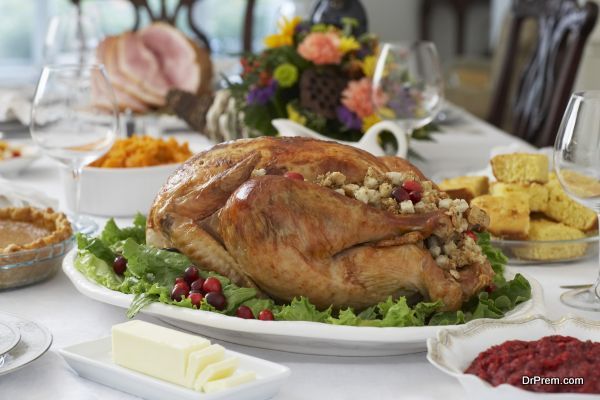 Don't think you can get away with taking the turkey out to defrost on the big day. The Food Standards Agency recommends allowing 10-12 hours per kilogram of meat to defrost. You need to leave two days for it to defrost thoroughly in the fridge. Turkeys now come with a recommended defrosting time on the label and the best place to do this is on the bottom shelf of the fridge so that juices do not drip onto other foods.
Christmas Eve
With your shopping done and presents wrapped, Christmas Eve is a time for kicking back with a few drinks and some festive telly.
However, it's still necessary to do a bit of prep to ensure you can spend as much of Christmas Day as possible with your family. You don't want to be getting up at 6am to start peeling spuds.
Short tasks such as preparing potatoes or chopping carrots can be done the night before and stored in your fridge overnight. Make sure that you take all items out of the freezer and pop them into the fridge to ensure that they'll defrost in good time.
You could even get the best cutlery out and set the table for Christmas dinner. 
Christmas Day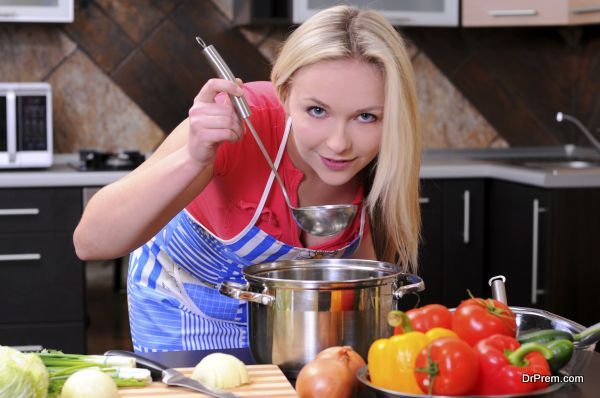 With all your preparation work complete, cooking Christmas dinner should be very straightforward.
Check the cooking instructions for your turkey and always preheat the oven at the required temperature. Leave your turkey outside of the fridge for around half an hour before placing it in the oven. You will need to baste the turkey after the first 45 minutes, and then in half hour intervals to keep it moist.
Once your turkey has cooked, leave it covered in foil to develop the flavours.
After quarter of an hour, begin to prepare your pigs in blankets – mini sausages covered in rashers of bacon – before placing them in the oven accompanied by your stuffing for around half an hour.
Fifteen minutes later is the ideal time to begin boiling your carrots, peas and any other vegetables you plan to eat. They should be cooked for five – ten minutes depending on how soft you like them. It will then be time to remove all the goodies from the oven before finally draining your vegetables. Don't forget the gravy and other condiments too.
Dinner is served. So, sit back, relax, and enjoy all the compliments to the chef!
Article Submitted By Community Writer