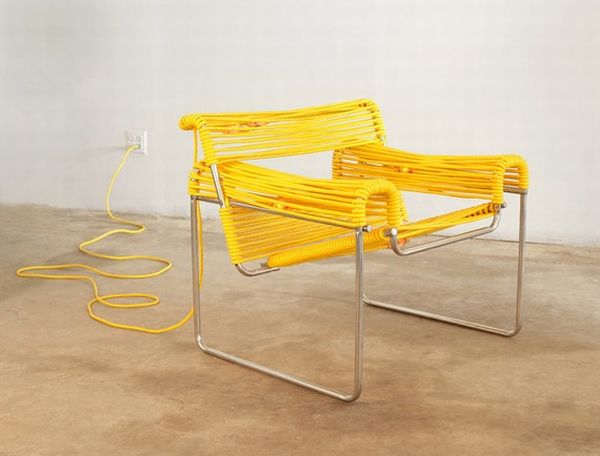 How would you feel if you are given an electric chair to sit? Well, do not raise you eyebrows yet. Stephan Valter has designed something quite quirky – a chair made with extension cords which lights up when plugged in. Yes, you read it right – the cords which help in generating electric supply for your gadgets have been used to make this eccentric chair.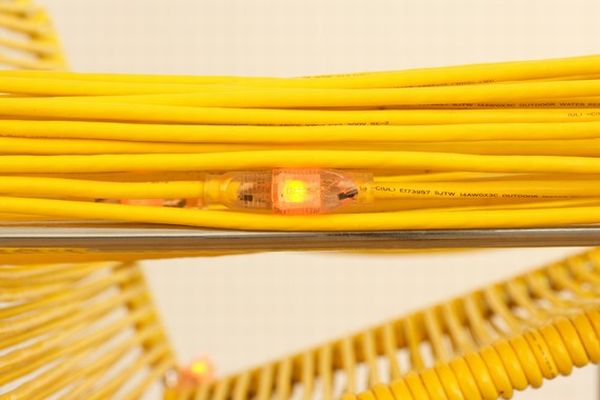 I know the concept sounds a bit scary but the good part is that this chair is made of used cords and old chairs. Available for a whopping $200 USD, this sure can be a collector's item. If you are a geek or just love collecting things which are different this just might be your choice.
Be sure to team this loud yellow with black cushions or if you are in the mood for some fun, go for funky green, fuchsia. I personally love the comfort of my revolving chair. What about you?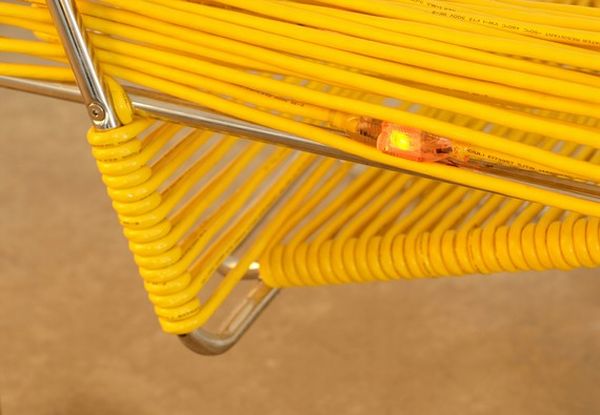 Via: Etsy