A refreshing bath is enough to energize your body and release the stress. Therefore, you need to have a trendy in your bathrooms, as it not only makes the bathing a great experience but also enhances the beauty of the bathroom. Contemporary showers come in different shapes and sizes to match the needs and design of both small and big bathrooms, giving them a classy look. Here we have some beautiful shower designs that can change the décor of your bathroom.
Magic of arc
This is a beautiful shower system that can make you're your bathing a beautiful experience. Arced shower supports latest technology and you can keep it to the normal shower mode and can change it to the energy saving mode. This eco-friendly product can save several liters of water with every bath. This system is based to a normal water conservation method and also recycles the wastewater and uses it in the washroom. It offers a joyful and a luxury bathing experience. Arced shower also saves electricity. Apart from this, it integrates water pumping, heating, filtering, and re-heating, which starts recycling the water as soon as someone starts consuming it.
Adjustable shower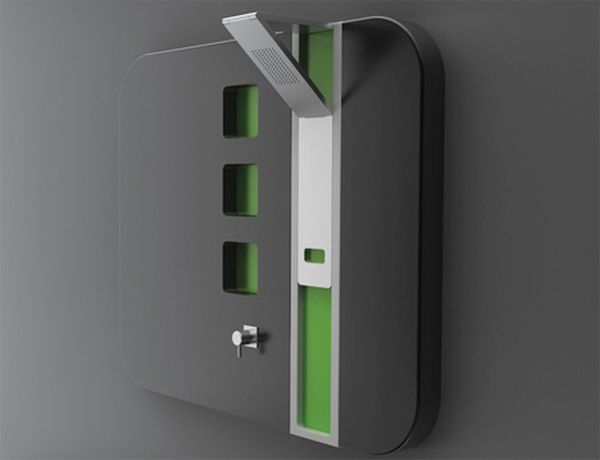 This beautiful shower comes with an adjustable arm. With the help of this, you can adjust the shower according to your need. The arm of the shower can move to any directions it can go up, down, right, and to the left. This beautiful shower is enough to give a gentle spa-like look to your bathroom. The classic black look of the shower can give a trendy look to your bathroom.
Ring-like shape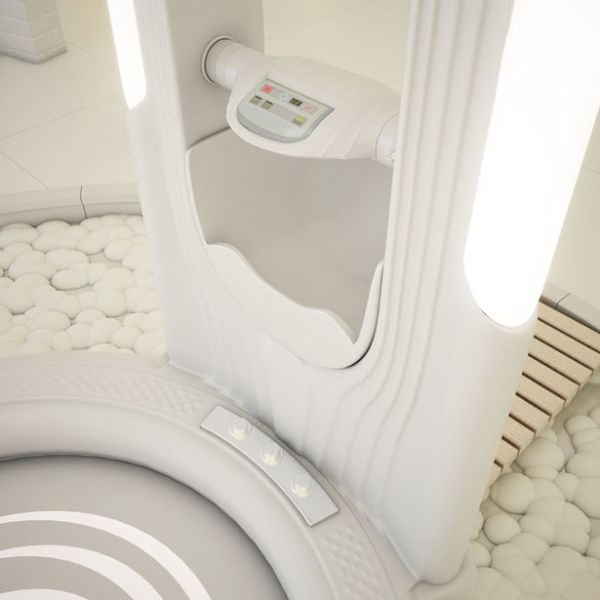 Perfect for an open and spacious home, nobody would want to miss this beautiful shower. This is based on a soft rain so that you can have a luxury and spa-like shower experience at your home. It also comes with an adjustable density control system that enables the user to adjust the pressure of the shower rain. With the help of this shower you can enjoy a little rain drizzling and can experience a refreshing waterfall. The shower system also features a blow air system that can help you to dry after a great shower experience. It comes in different colors and you can choose color according to your choice. This is an elegant piece and can add a classy look to your house.
Wooden shower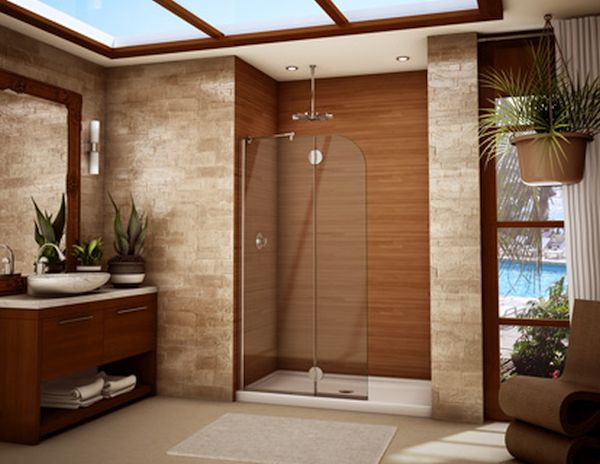 Wooden bathroom accessories can give a traditional look to your bathroom and when it is combined with trendy designs and ideas then it can give a modern look to your home. With the help of this decor idea, you add a spa-like look experience to your bathroom. This is a great way to release your daily stress and tension. This will also make the environment attractive and romantic so that you can spend quality time in this beautiful place. Wooden shower will go with all types of decor and color scheme.
Glass shower panel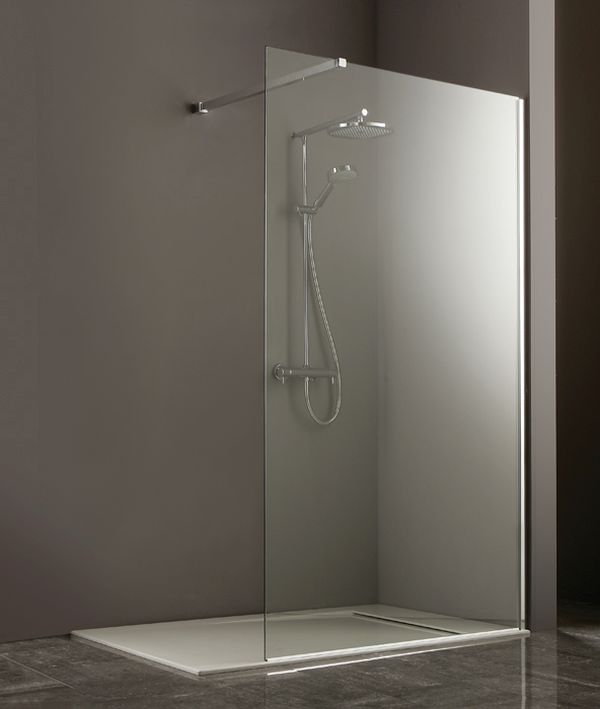 This beautiful and classy walk-in shower offers plenty of room for a couple so that you can spend a quality and a romantic time together. The beautiful glass walls make the environment more romantic and beautiful. Glass panels do not block the natural light so that you can enjoy the best and luxurious bath. Limestone flooring is a perfect match for this type of bathroom as it can enhance the overall beauty of the bathroom.
Wraparound views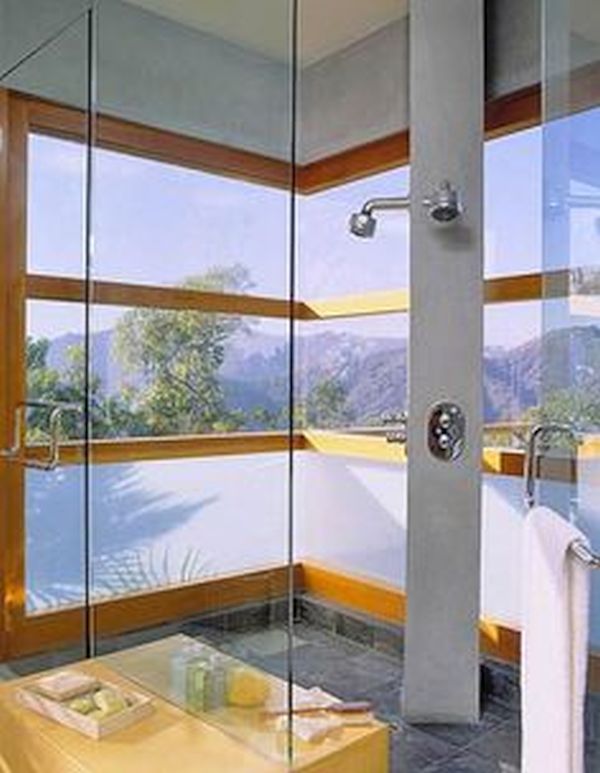 This amazing wrap around design of the shower panel will give a great view of the outside without interrupting the bath. This head shower provides a raindrop like experience to the user so that he can enjoy his bath beautifully.

There are various creative and stylish shower designs are available in the market. They can add a classy and a modern look to your bathroom and can make your bath a relaxing experience.