Unless you work in the aircraft industry, you wouldn't know the value of a good hangar door. But if you are into the aircraft industry, you will find it hard to deny that a good hangar door can practically make or break your business. Hangar doors not keep your airplane/s safe and secure, but also prevent the toxic elements outside from entering in, maintain the temperature of climatized air consistent, and lastly, they stop any birds or vermins from infiltrating the space around and inside the airplane. For these reasons, the hangar doors have to be sturdy, durable, and easy to open and close. Read on to discover aesthetically beautiful and professionally effective hangar doors for your aircraft business.
Sliding hangar door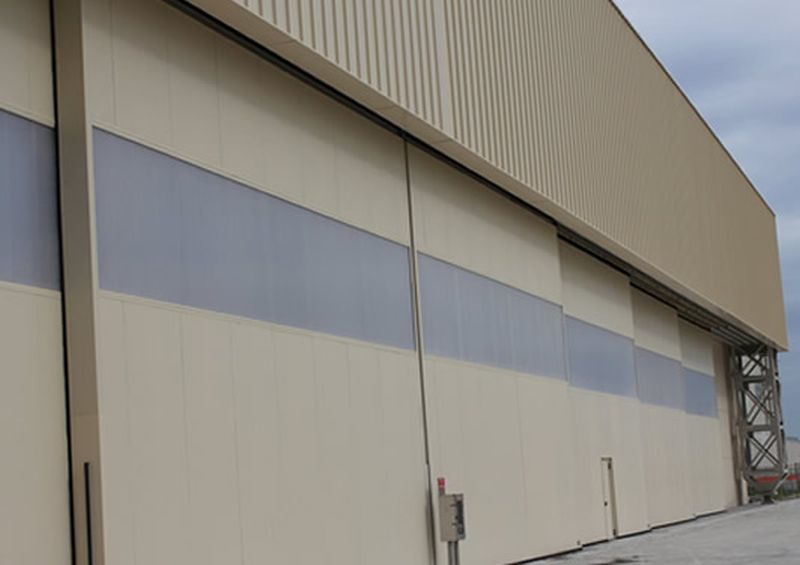 This one is a motor-operated door, which can slide to one side or even both the sides – either on one rail, or more than that – while functioning at the height of 25 meters. Not only is this hangar door aesthetically pleasing – with steel beams and modular bottom rail, but also effective to a great extent – with the beams accommodating the upper rails, and the sandwich panels come with cladding.
The hangar door comes with an electro-mechanical motor and an emergency button of that allows one to open, stop and close at any moment. Not only that, this door provides easy assembly of door leaves on-site with galvanized metalwork. This is surely a dream hangar door for major aircraft businesses out there.
Librium hangar door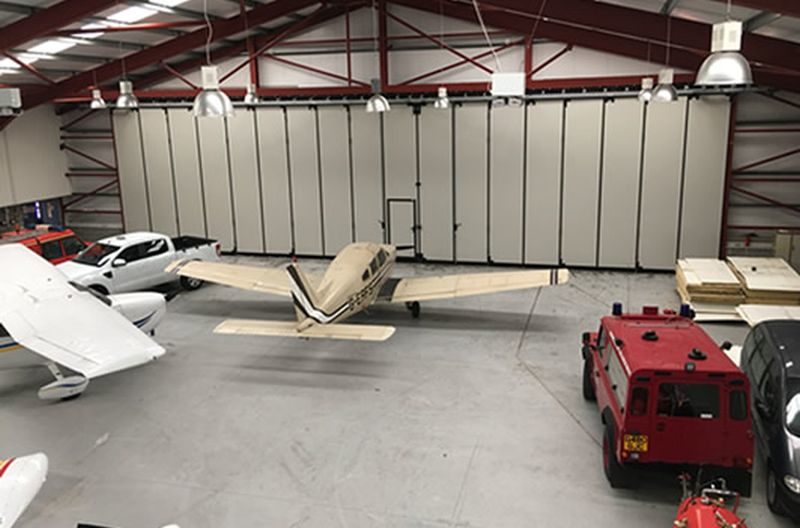 If you wish to have a larger opening for your aircrafts, then the Librium hangar door is the most ideal one for you to check out. This door opens upto 10 meters high, to either one or both the sides, and can be operated by manual or mechanical/motorized controls.
This door opens upto 50 meters in width and 10 meters in length, which makes it a convenient choice for aircraft businesses operating with bigger aircrafts. This hangar door also comes with a high wind resistance feature and thermal insulation – all thanks to its Superthermic panels.
Not that that, Librium door also features a wicket door, with security and a hardware for fire escape. These are automated doors, but they can be operated with manual control as well. All of these features make the Librium hangar door is an easy option for those seeking maximum benefits and usage from their hangar doors. Check out more details about the Librium hangar door with some of the best hangar door suppliers out there and make the best decision for your business.
Corner sliding hangar door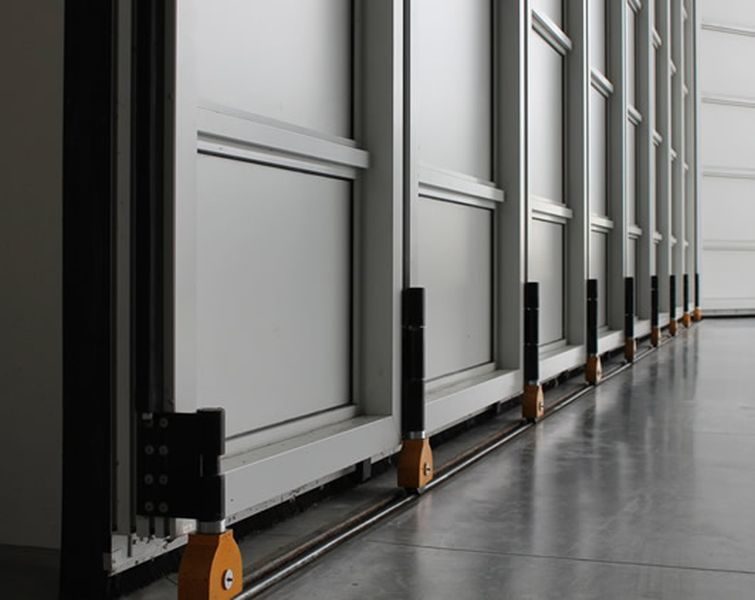 This one is a sliding door that comes with vertical door leaves, which slides on a groundtrack, opens on either one or both the sides, and goes upto a height of 13.60 meters. The corner sliding hangar door operates on a mechanical system equipped with 'Deadman' control.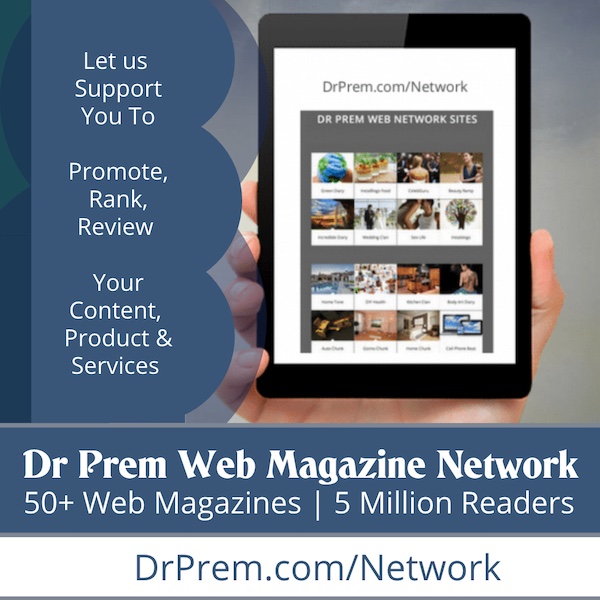 The upper rail of this hangar door is made of aluminum, and the bottom rail is created with galvanized steel. This slick finish is aesthetic enough for you to consider this hangar door for your aircraft business. But if you are still not convinced, then check out the door leaves that become all the more charming with their impeccable aluminum profiles.
Not only that, this door comes with a multi chamber anti-aging and anti-crush sealing for the sides and between the door leaves. This door also contains an emergency Open-Stop-Close button that is motor controlled. Go for this door if you wish to combine the aesthetic with the efficiency. After all, a hangar door is the one on which your aircraft business (sort of ) hangs.
Article Submitted By Community Writer