Are you looking for ways to improve your dining experience at home? Dinner at home can feel just like being in a restaurant.
Dining out feels excellent because of the ambiance, fantastic food, and comfort. All of these are things that you can bring into your home.
Here are a few simple, affordable, and effective tips to improve your dining experience at home.
1. Plan Your Menu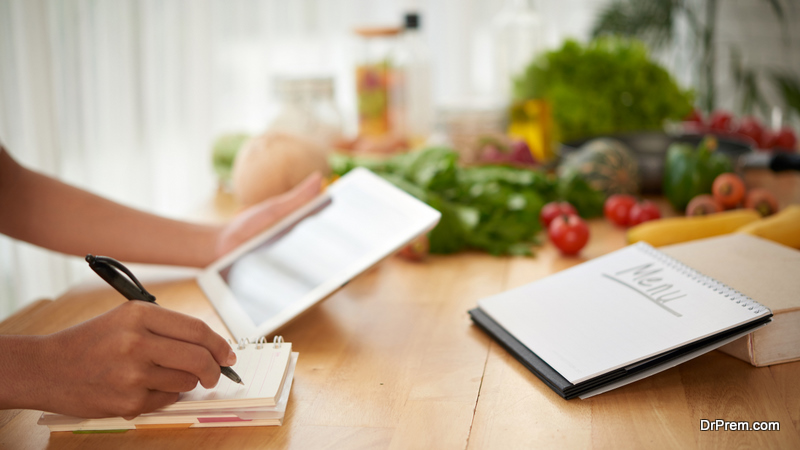 Planning your menu gives you something to look forward to. It gives you the feel of being in a restaurant. Where possible, consider picking a theme like 'Italian specialties' or 'American classics.'
When grocery shopping, keep your menu in mind. Get all the appropriate ingredients ahead of time. Creating a list ensures that you have everything without spending too much.
Don't be afraid to splurge on things like organic fruits, good olive oil, and real maple syrup if you want an exceptional dinner.
2. Prep Early
Prep your meals ahead of time. You are likely to have a fantastic dining experience when you don't have to spend so much time cooking.
If you're cooking meat, for example, marinate it the night before. Chop up the right ingredients and ensure that you have everything you need. When it is time to cook, you won't need to slave over a hot stove for too long.
3. Pick the Right Glassware
Your choice of glassware may affect your dining experience. Go for high-quality options that stand out and make you feel special. Kinto home glassware is a great choice. It is beautiful and durable. It could help you recreate the feeling of being in a high-end restaurant.
4. Invite Friends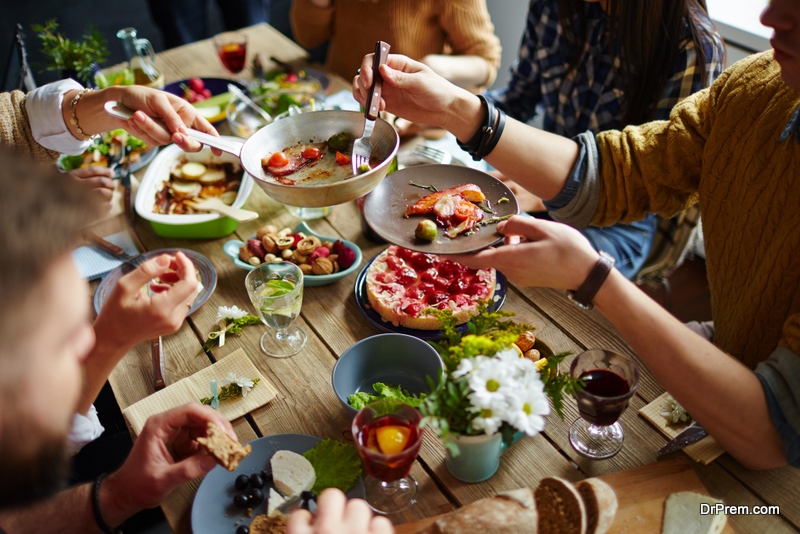 Having a few of your friends over could take your dining experience to the next level. It is a great way to unwind and fight the monotony. Delicious meals shared over hearty conversations and laughter are hard to beat.
5. Choose the Right Drink
Pair your meals with the right drink. Poor drink pairings can affect an otherwise pleasant experience. Vegan dishes are great with a shaken martini.
Bourbon goes great with barbecue, and a beer cocktail is perfect for beef jerky. When unsure of the correct pairings, some research will be helpful. Over time, you'll master it.
6. Pick the Right Music
Create a playlist and use it to set the mood. Nothing helps create the right ambiance better than music. Think of your favorite restaurant and the kind of music they play. Borrow their ideas and implement them in your home.
Dinner music is meant to complement your meal while entertaining you. It should be soothing and in theme with your dinner. Avoid sad music and songs that don't blend seamlessly. Upbeat tempos are great for keeping things light.
7. Pick the Appropriate Lighting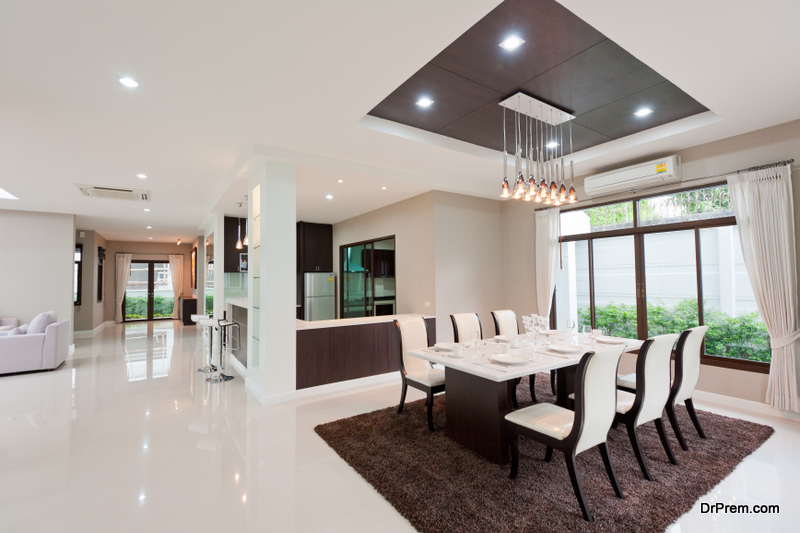 Choose the right lighting to set the mood in your dining room. Dining room lighting isn't just for illumination. It should reflect your personal style and desired ambiance. If you have an open floor plan, it may set the mood for your entire home.
A single pendant over the table is excellent for creating a modern vibe. It is perfect when you have a small dining area. Flush mounts and chandeliers are amazing lighting fixtures as well. If you truly want to create a romantic touch, add a few candles.
What's not to love about dinner at home? It is relaxing, cheaper and healthier than eating out, and perfect for unwinding.
Dining at home doesn't need to be boring. You can make a few tweaks to make it feel special and exciting. They include bringing out the nice glassware, planning your menu, and setting the mood.
Article Submitted By Community Writer