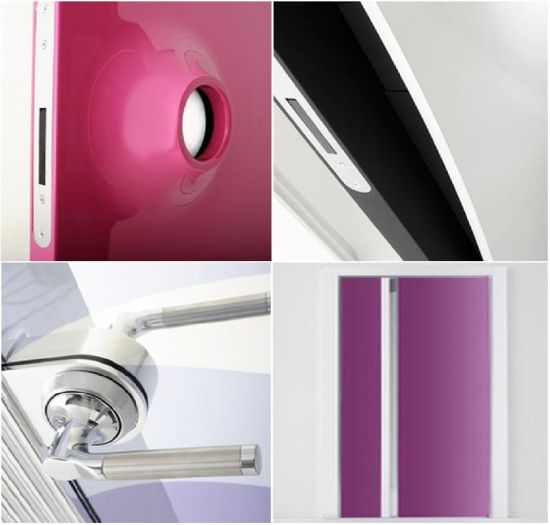 Doors with a difference- that is how I would define this present collection of designer doors from Albed. Karim Rashid designed them and they were presented during the Salone Internazionale del Mobile 2009. This collection consists of Kart, Ring, Blow and Divy and hope to expand still further.

The collection is a break from the conventional concepts. It can be defined as the right concoction of ingenuity, technology and art, mixed with beautiful colors. In the words of designer, the collection is the result of the idea of making the door a transition point from one space to another.
Ring:
The concept is very novel, and functions without a doorframe. In place of a handle, there is a circular hole, which has a metal ring. You need to pull this ring to open/close the door. The doorframe is finished in steel and the panel is lacquered in opaque white, shiny pink, white and black.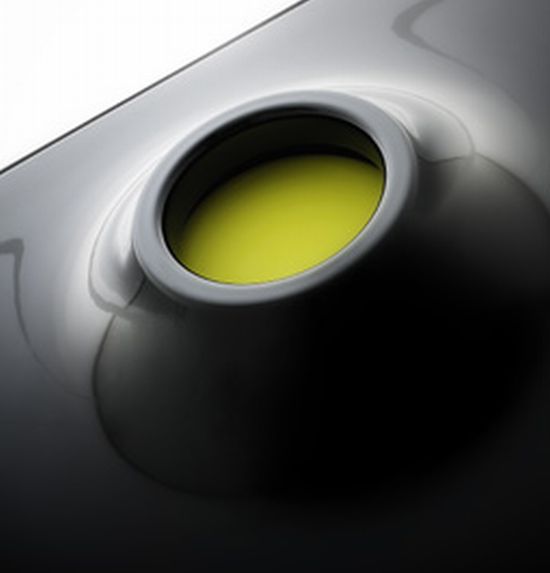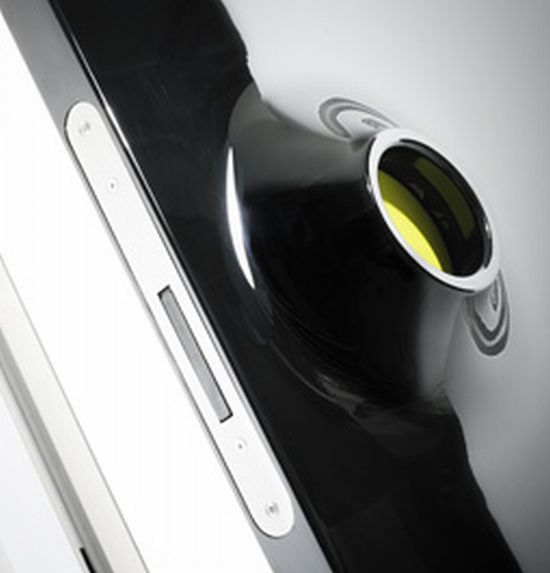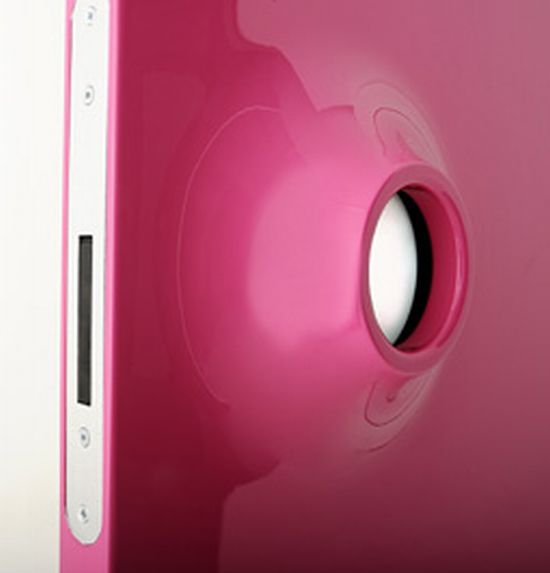 Blow:
It is based on the concept of semi-elliptical decoration placed vertically on one side of the door. The panel consists of lacquered double-panels of wood while the doorframe is of aluminum.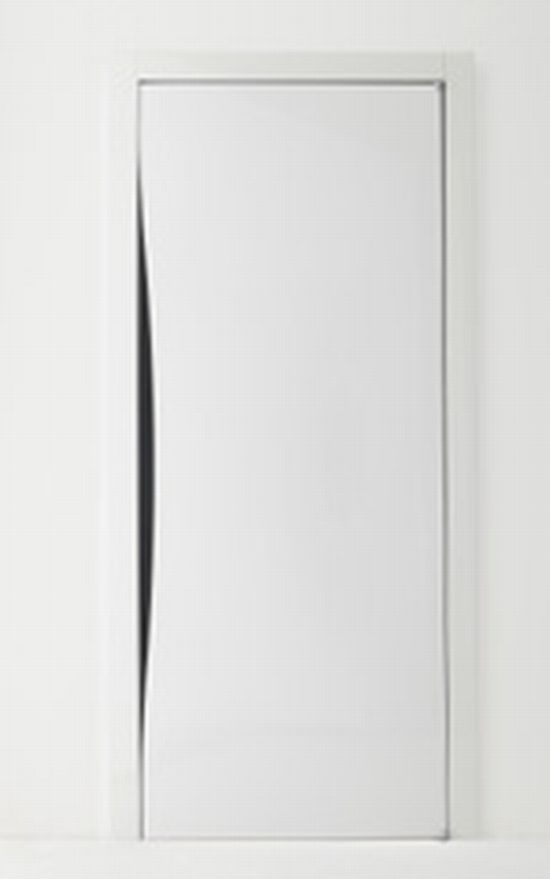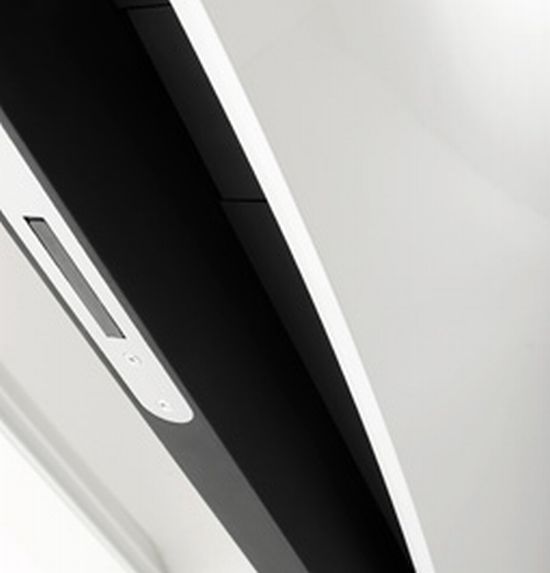 Divy:
This door is divided into two parts, separated by two plates and has a built in handle. It has a glass surface and is available in multiple colors, which are lively and vibrant.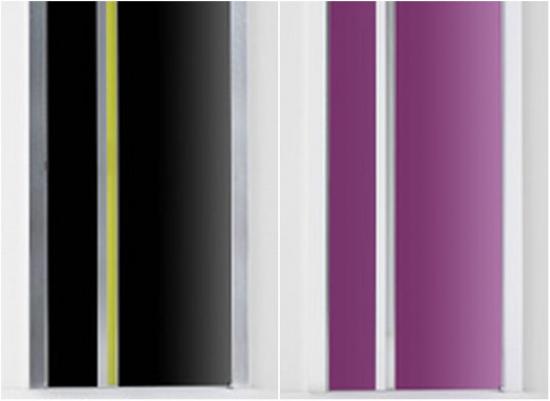 Kart:
A transparent glass panel adorned with a heaving vertical side in aluminium or steel characterizes it. The panel is finished in pink transparent glass and light blue. The glass is available in white, black, pink or light blue.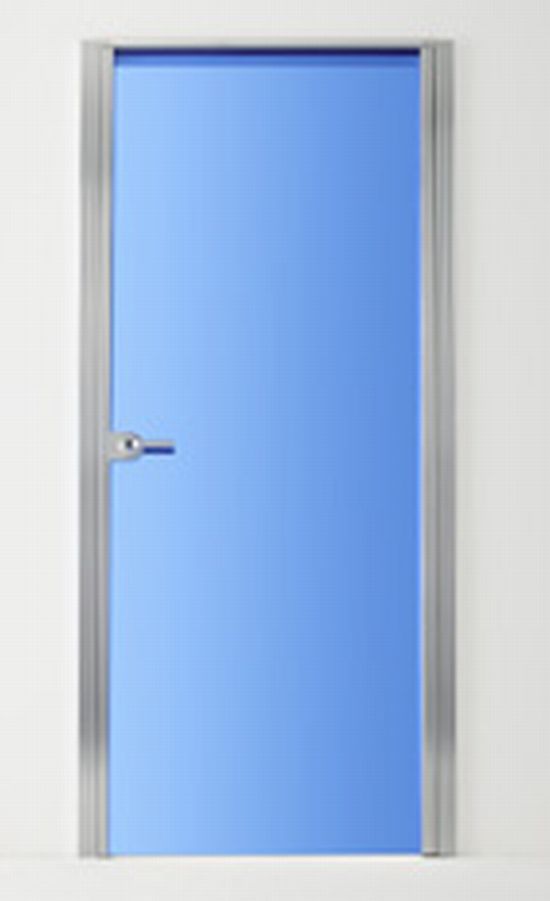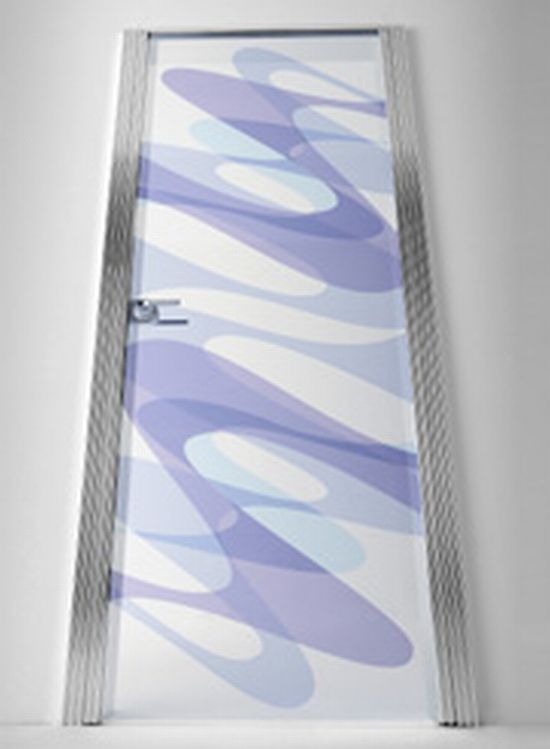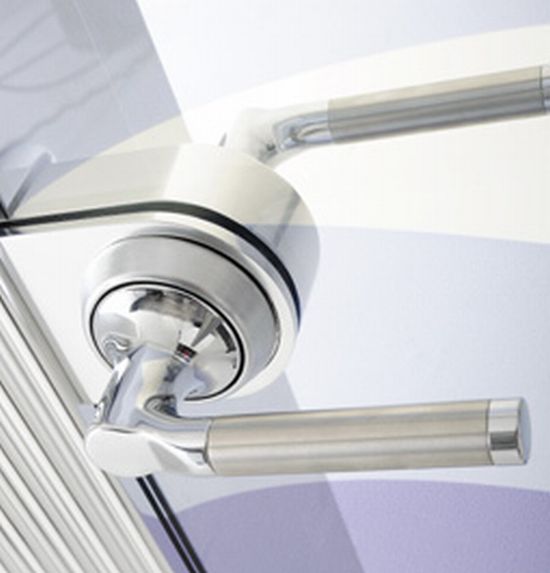 Via: DeZona