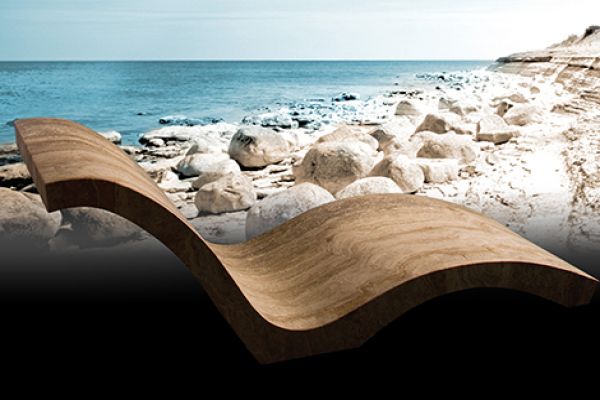 For many of us, garden or patio is an extension of the home. It is the place where we can dig our hands in, get back to nature, and enjoy growth of an abundant crop. Urban gardeners will definitely appreciate the huge impact of these artistic pieces of unusual furniture. A bench is one of the most important furniture gardeners prefer buying. Let us have a look at smart and amazing outdoor furniture designs that would give a unique look to your already beautiful garden or patio.
Radici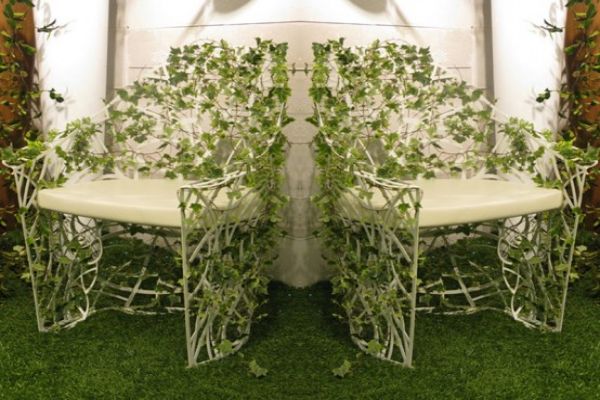 A popular landscape designer – Patrizia Pozzi has designed amazing set of outdoor furniture Radici. It is designed for an Italian company De Castelli. The design is an amazing symbiosis of beautiful plants and elegant furniture. The charismatic white and black furniture sports plant trellis. Climbing plants enrich and decorate this attractive outdoor furniture set, which includes table, chairs, gazebo, and bench. The furniture is beautiful and comfortable, which transforms your time in the patio into an enjoyable relaxing.
Nestrest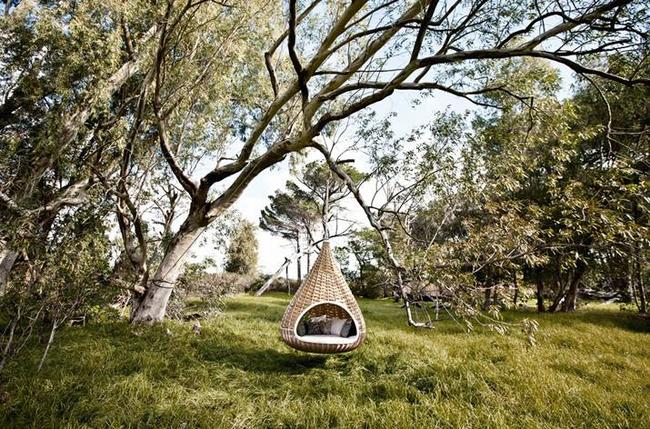 A German company Dedon has created Nestrest, an outdoor hanging chair that looks like large size nest of birds. Nestrest provides you with an outdoor place for relaxation and meditation. It is made using strong fibers and solid fabric. You can hang the hanging chairs to trees around your house. It is available in the choice of Chalk and Natural finish.
Codex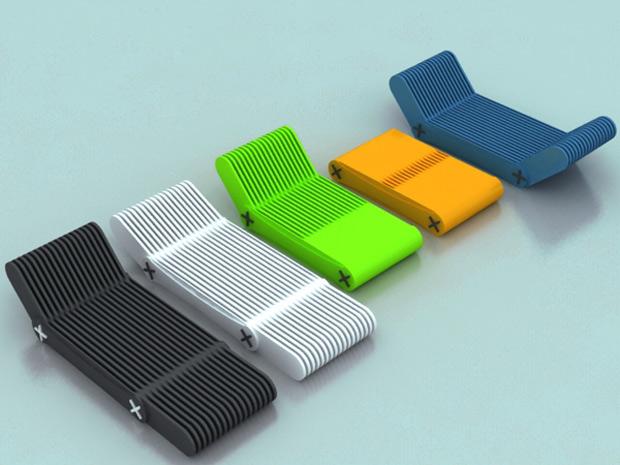 This folding outdoor furniture is designed by Yoann design. These lounge benches perfectly fit into various landscapes, ranging from resorts to lobbies to park. This modern outdoor furniture is foldable and is used for relaxing and basking in the outdoors. The design is very simple and functional. You can use this modern furniture as lounge chairs and beds.
Black Lace Collection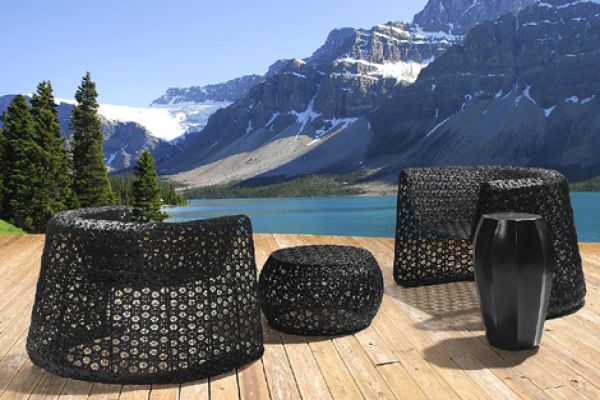 This stylish outdoor furniture is designed by Seasonal Living. The Black Lace Collection creates a stylish statement wherever it is taken. The ottoman and chairs make a perfect pair, best suitable for poolside, patio or porch. The furniture is subtlety feminine. The wicker-style weave sports a delicate design. The stylish outdoor furniture gives luxurious interior furnishings a run for money.
New Umbrella Exzentro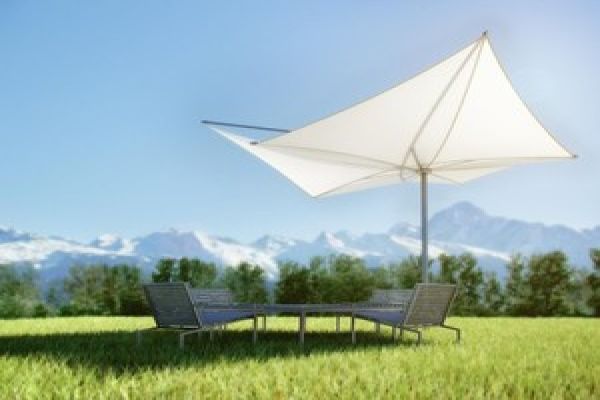 This amazing architectural sunshade is designed by StructureLab. The design is inspired by sails and air. The furniture is novel and distinctive in its shape. The notably elegant and light furniture is best suited for plazas or gardens. The umbrellas create a unique ambiance throughout the day and night.
Travertine chaise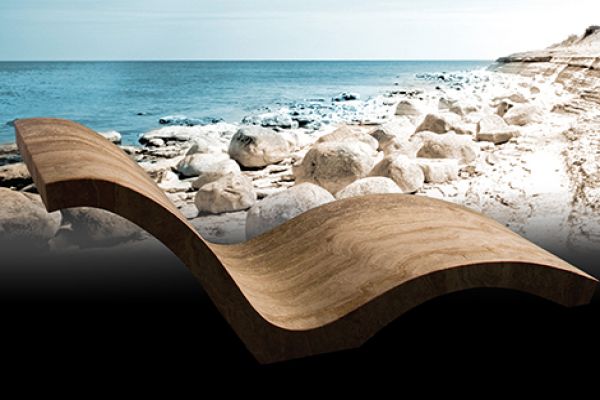 Stone Forest has designed this amazing natural stone chaise. It has been carved from one single slab of natural stone. This unusual Travertine chaise is made using unconventional materials and provides a unique look to the garden or patio. This chic chaise features web-like inclusions, which runs contrary to the natural lines on the stone. When placed indoors, the chaise's stone absorbs room temperature and becomes warm to the touch.
Fiore patio furniture Collection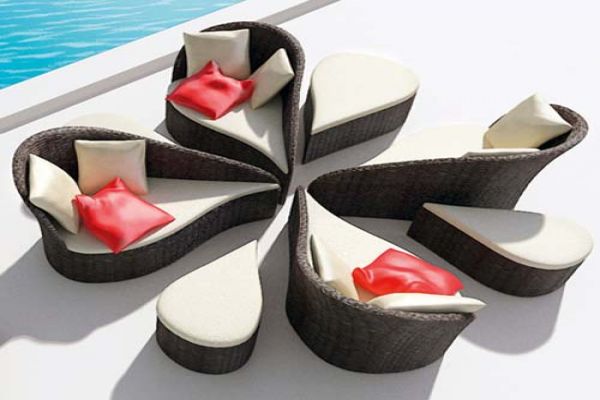 Fiore patio furniture collection is an amazing set of outdoor furniture by a Swiss company b-alance. The design perfectly blends east with west. The design sports black frames that are topped with soft white-colored cushions, thus lending a plush look to the contemporary collection.