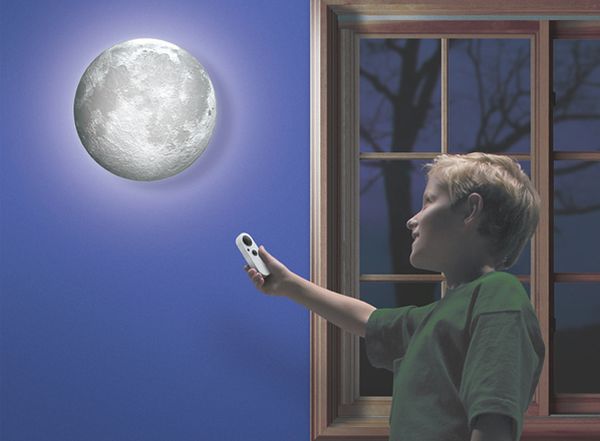 Designer/manufacturer
Overview
Uncle Milton has come up with a brilliant new concept which will allow you to have a moon inside your room! It has created a room lamp, which is identical to moon in its look, shape and luminosity phases. You can hang this lamp vertically on the wall and see it cast soft lunar glow. It comes with a unique feature of sensors, which activate automatically with the rise of the moon. When night is about to start, the sensor turns on and in the morning, when the sun rises, it turns off.
What's unique
This moonlight lamp shines just like the real moon. It comes with 12 phases of the moon, which can be operated either manually or automatically. Uncle Milton promises to make your nights fearless with its gentle, lunar glow.
High points
The lamp's moon like shape is a fantastic fusion of fun and surprise for your child.
The lamp can be set to replicate different phases of moon and can be operated with remote as well. Moreover, there is a sensor for auto operations.
The lamp weighs 1.6 pounds and can be hanged easily on the wall.
The moon will spread its moonlight in your home against the cost of $35.06, which is quite a fair deal.