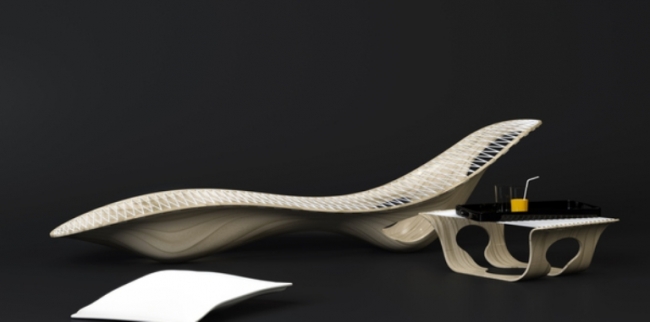 Designer: Iorgulescu vlad paul (Bucharest, Romania)
Dimensions: Width 600mm, Length 1800 mm
This chaise longue was one of the finalists of 'Thai International Furniture Fair 2012' and that pretty much sums up the story. Your eyes will glide smoothly following its curvy silhouette and once you reach the end, we will be there telling you about its another wondrous quality, of being Eco friendly. 'Thai chaise longue', has been created, keeping in mind the alternative source to the classic wood. And what could be a better alternative than bamboo? Bamboo is the fastest growing grass in the world. Designer 'Iorgulescu Vlad Paul' tried his best to meet both the goals, increasing the eco friendly credential without compromising on the comfort and character of the furniture.
What's unique
This furniture has been crafted completely from natural products. In addition, the ergonomic design renders complete comfort and style. This outdoor chair comes with enough strength to sustain even overweight people. It also lets your skin breathe in warm summer days.
High points
This chair is sculpted in two parts, the main frame and the sitting area.
Molded bamboo plywood that is used to shaped the main body, is not only heat resistant, but aesthetic too.
The sitting area is made out of bamboo fiber. The dense texture of laces can sustain one's body weight while letting the skin breathe in hot summer days. Spend your summers in style with this beautiful outdoor furniture.