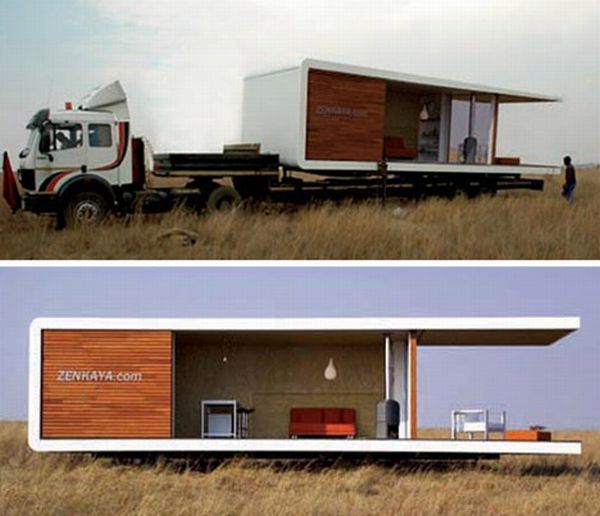 All enthusiastic travelers and globe trotters will be totally wooed by this concept. Homes, that can be taken along with you, when you move from one place to another, sounds just too good to be true. But advanced technology and innovation in architecture have made this spectacle possible for you. Here is a list of few homes that will be with you when you tour from one spot to another. Don't think that just because these homes are mobile, you will be compromising on your living conditions. The interiors of these homes are well planned and comfortable. Moreover, transporting them from one place to another will be a snap. So, if you are an active camper or businessman on the move, take a look at these abodes that are a home away from home.
Modern Convertible Mobile Home by Mehdi Hidari Badie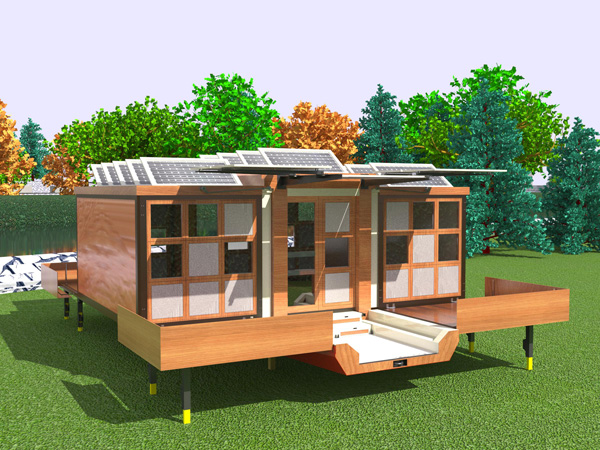 This house, with a planar cut outline, looks really dandy. The abode made from steel and aluminum is quite sturdy. Its thermoplastic insulation, which is actually made from recycled plastic, maintains the temperature inside the house. The house, can easily pack up into a smaller size that is roughly as large as a truck, for easy mobility. Wheels are fitted on the bottom of the packed house so that it can move around easily. Solar panels have been incorporated on the top of the structure. So, this amazing home that can pack up and move around easily, is also powered by clean and green energy.
All-in-One Prefab Portable Modern House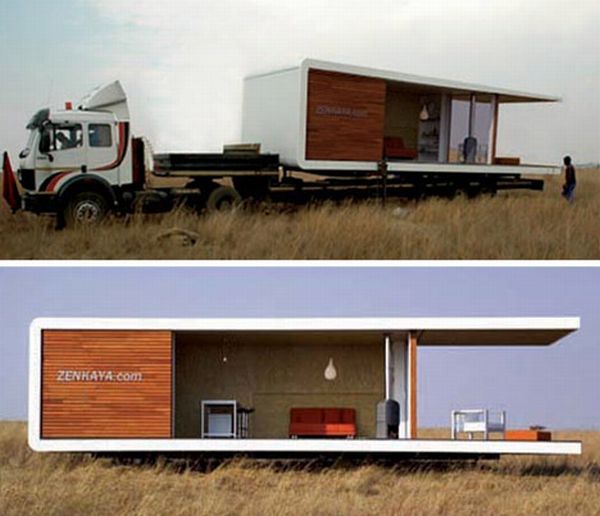 This structure will totally do away with the need to oversee any construction process as it can be laid out on any site easily. Most of the building process is completed in the factory itself, so the buyer doesn't have to deal with any hassles while setting up this house. Dubbed as the Zenkaya home, this abode is available in four different sizes. Additional bedrooms, study or other quarters needed can be added easily to this house. The house will easily fit into the back of a flatbed truck so it can be carried around from one place to another effortlessly.
Crystal Bubble Portable Home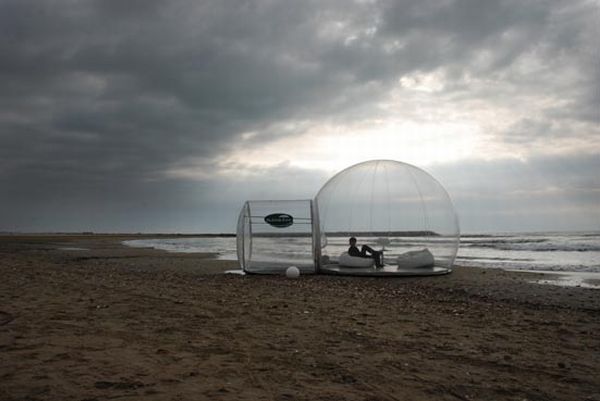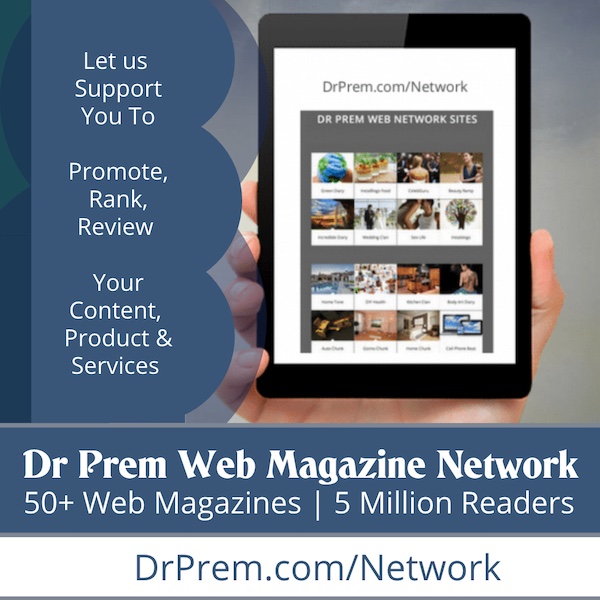 If you like to set up camp in isolated places, then this home will come handy. Furthermore, if you are someone who likes to take in the marvelous view around you leisurely, then this home is a superb choice. The abode makes luxury camping affordable. Upon finding a spot to park the home, just puff up the shelter to its full size using the silent pump slotted in. Even though you stay sheltered from all external weather conditions, your view will not be restricted. The entire bubble shaped home is transparent and gives you a 360 degree view of your surroundings. There are a few models with opaque walls and see through roofs also for those who like their privacy. The house will cost you around 80000 Euros.
iPAD portable home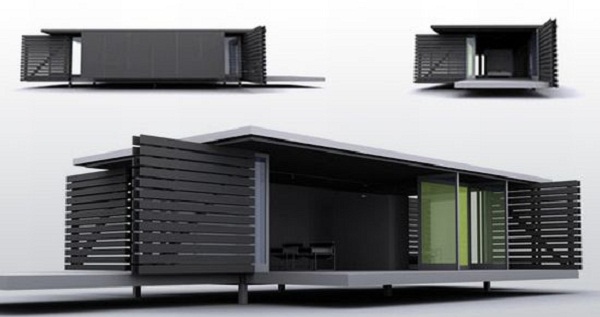 This lightweight kitset is portable and comfortable. All basic amenities needed for living have been provided inside. There is a kitchen, bathroom, laundry and even a fireplace. Electronic appliances have also been installed. The home is available in umpteen colors and can be adapted to suit to people's living styles. The structure built by architect Andre Hodgskin can be manufactured, transported and shipped very easily. Although it occupies an area of about 50 square meters, you can easily combine more than one house together if you need a larger living space. Setting up this house in New Zealand costs around $125000.
miniHome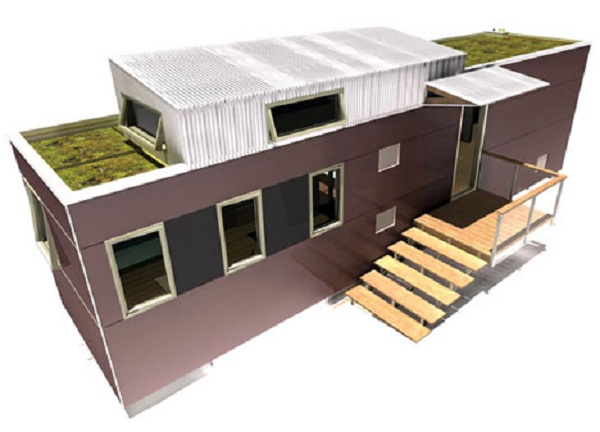 If you were besotted by the design of the miniHome, then you will be totally blown over by the latest creation of architect Andy Thompson. Dubbed as the miniHome SE, this abode is bigger and a lot more proficient than its previous model. The new version utilizes space cleverly because new materials and mechanism have been used to build this abode. The interiors are more comfortable and new rooms have been added in here. The steel chassis of the house is more robust now and allows for long cantilevering. Additionally, the house utilizes lesser resources like water, fuel and electricity.
Vodafone Extreme Mobile Home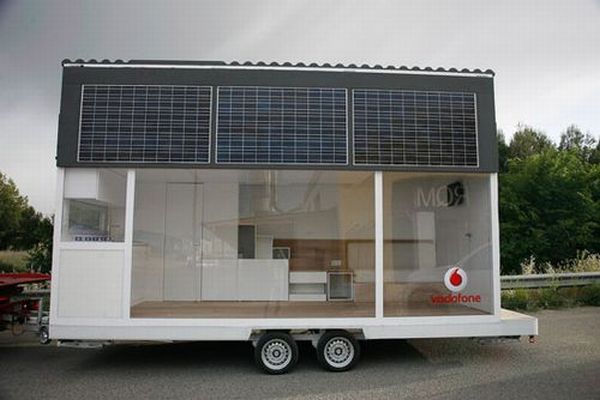 Also known as "La casa movil de Vodaphone," this house was created by Waskman Design studio with CuldeSac for Vodaphone to showcase its fixed phone and wireless internet services. The abode has a neat glass façade and measures 6m, 2.5m and 3.85 meters along the sides. The compact house is very comfy and has loft like features. You will be amazed when you walk inside this match box sized dwelling as it holds a living area, kitchen, bathroom and two beds on the top floor. It is made using sustainable materials like polyethylene panels and clear polycarbonate.
The double room – portable home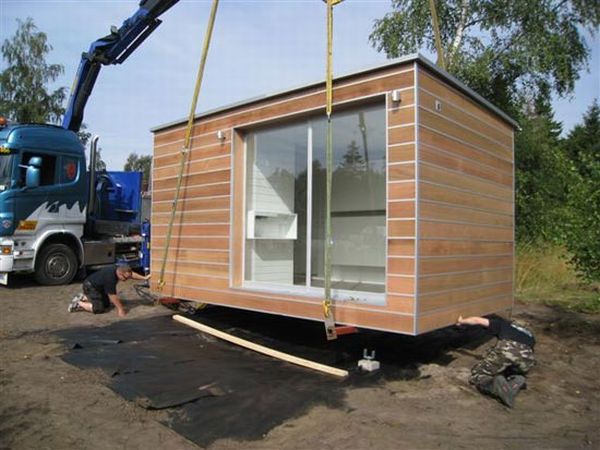 This mobile house from global homes consists of a living area, bedroom, kitchen and bathroom. Dubbed as the double room, this house has been installed in Sweden. The abode can be transported anywhere by road. Cranes can lift it and rest it down on any spot desired. Place it atop a cliff or by the riverside to enjoy the breathtaking view.
Portable SustenHOME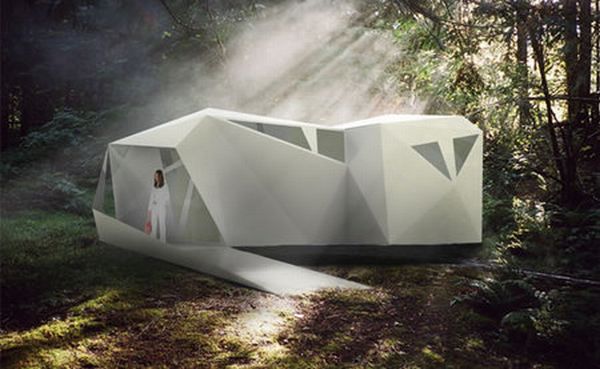 This space occupying an area of 33 square meters can be folded easily. The abode designed by Hector Alcala has a living room, bedroom, kitchen, bathroom and a closet. If you are a heavy camper, you will really like this portable living unit, because it is very much like a tent. It might take some time understanding how to fold and unfold it, but the effort will be worth it.
Truck Home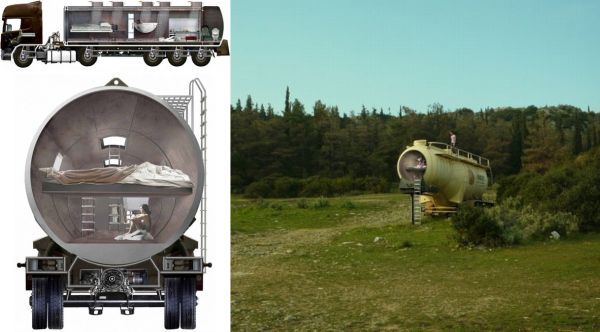 Using salvaged materials for building is good for the environment and also easy on the pocket. This savvy mobile home set up in an abandoned oil tanker truck takes off on this trend. Its interiors have been redone and space inside is livable. A creation of Aristede Antonas, this innovative home applies the concept of upcycling.
Wolke7 Flying House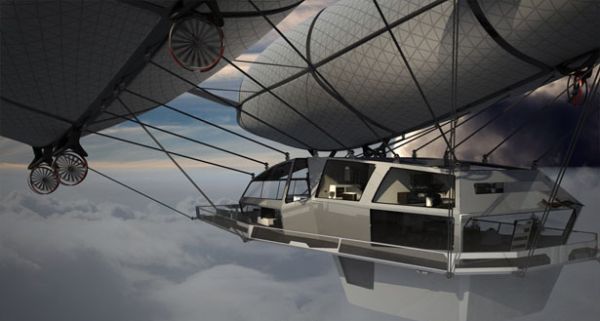 This abode gives a cutting edge twist to the hip concept of mobile homes. The design by Timon Sager will remind you a little of airships from sci-fi lores. This flying house can take you anywhere in the world. There is a spacious deck from where you can enjoy the view of open skies. Moreover, you won't be missing the comfort of a cozy home while you are airborne.