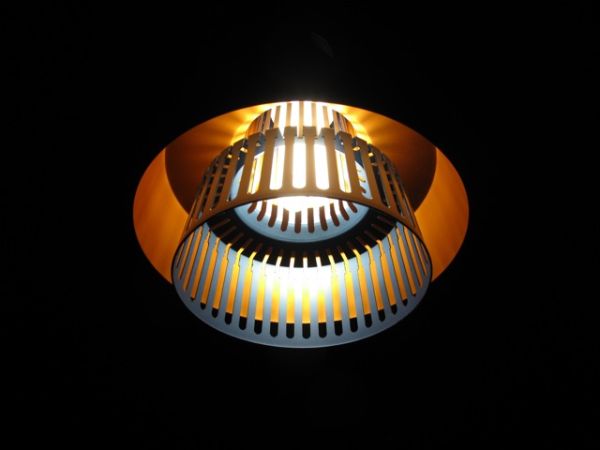 Designer/Manufacturer
Overview
London based industrial design studio International was set in 2011 by Marc Bell and Robin Grasby. Apollo is the first project to be launched by this studio, which happens to be a modular arrangement of light shades with multiple configurations.
What's unique
Apollo is available in four different forms that have been designed to hold in a multitude of arrangements on a regular screw cup lamp holder.
The shades are made from 1 mm aluminum and feature a spin formation. Each shape of the formation comes in either perforated versions or solid.
High Points
When these shades are arranged in a combination of perforated ones, they easily allow the light to be filtered that creates an enigmatic and visually appealing environment.
The top section of each shade has been laser cut to create finger entrance for trouble-free fitting to the lamp holder.