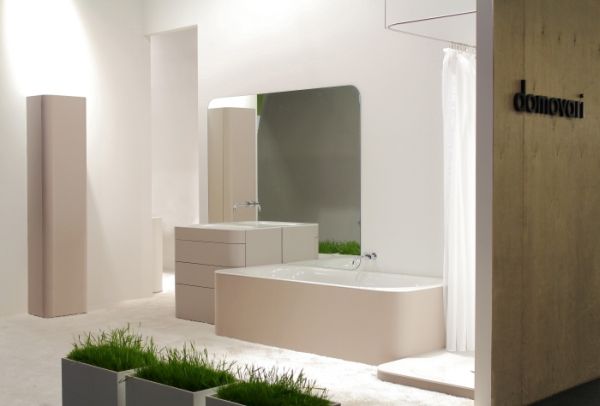 Designer/Manufacturer
Overview
Bathing is indeed a brilliant way to rejuvenate and refresh your senses. Germany based manufacturer DING 3000 has come with the fascinating bath concept, which has been titled as TERRACE. It consists of beautiful and soothing bathroom settings, tubs and cabinets that can certainly offer you a super relaxing bathing experience.
What's unique
TERRACE bathroom concept takes its cue from the terraced sonata of Vietnamese paddy fields. Moreover, this brilliant concept features striking modular settings and sinks drenched in appealing hues that can totally transform your bathing space.
High Points
TERRACE is basically a modular bathroom system that consists of shower and bath tubs, sinks along with customizable cabinets and cupboards. These fittings go well with any bathroom décor or setting. Moreover, the slight shade variation of each constituent highlights the modular trait of this exciting concept.