Japanese influence has been huge in interior decoration over the years. People have installed Koi ponds in their gardens, got laughing Buddhas sitting on their mantles and even used ikebana to highlight the minimalism of their décor. However, in terms home furnishings, the impact of Japanese culture hasn't been so prominent and we guess that is because Japanese homes traditionally do not feature a lot of furniture items. But that isn't stopping Parisian designer Arik Levy from using an important symbol of Japanese culture into an entire furniture range.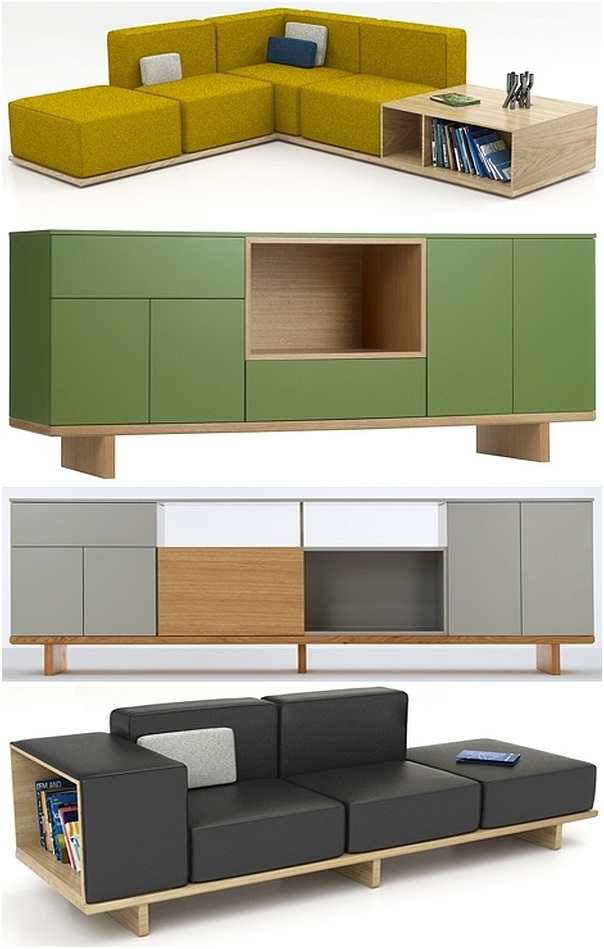 Dubbed Geta, the range of modular furniture is inspired by the stunning clogs and flip flops worn as a part of the traditional costume in Japan. The wooden bases in the furniture range are designed to evoke the same magical aura that traditional Japanese footwear has though the fact that the designer used the shape of the geta sandals to elevate the solid oak bases of the sofas and sideboards. The wooden teeth that raise the flat planks give the furniture an added appeal.
A range of painted lacquers, veneers and timbers are used to allow customers to customize the entire range of furniture according to their own requirements and tastes. What's even better is that the drawers, shelves and cupboards on the modular sideboards that accompany the furniture can also be used to turn each item into a custom creation.
In keeping with the essence of the culture that has inspired its design, the entire furniture collection has been kept as minimalistic as possible which allows the beauty of the oak wood to shine through as well. The Geta furniture range is all set to be shown in Milan next month at Edit by designjunction though it is currently being produced by UK brand Modus.