So many people on this earth keep on purchasing various lottery tickets with the hope of winning and earning a little extra. This might be fun, but the biggest problem here is that once these lottery tickets have expired or have no use, you cannot do anything with them. People generally through them into dustbin.  
Creativity has no boundaries, and we see this reality everyday in so many different ways. People always try to come up with something different and unique. You have people who are truly blessed to convert anything into a new form of decoration or into something amazing. Considering that lottery tickets are no longer useful to us, here are some smart ways of using old lottery tickets for home decoration.
A flowerpot made from paper lottery tickets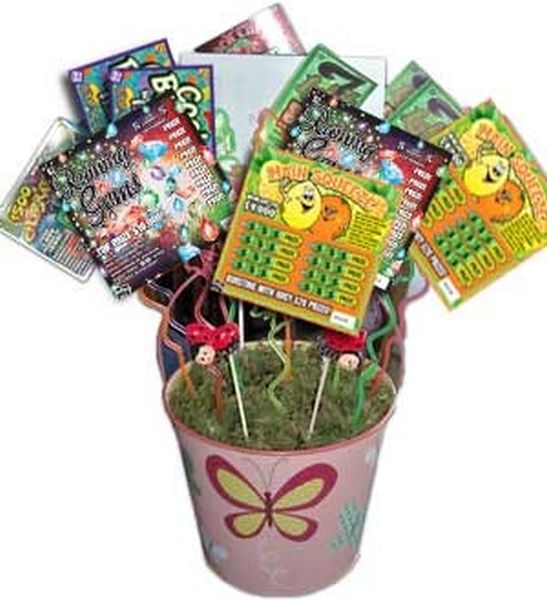 The easiest way to decorate your home through a DIY project would be by using old lottery tickets to design a unique flowerpot. For this, you need some paints, wooden sticks, straws, a sponge, a small pot and a ball for the base.
Depending on the type of design you choose, you can make paper flowers out of the lottery tickets and stick them on the wooden sticks or straws. You can also design them in different shapes and sizes and even color them to give them a perfect finish. Once you have made required number of flowers, you can make pen stand by placing those sticks on the phone and put them on a flowerpot.
Gift wrapping paper made from newspaper and lottery tickets
Another unique way that you can use old lottery tickets is by making unique decorations. One such idea would be to make a photo frame out of cardboard and instead of painting it rapid using a gift-wrapping paper. This will not be any ordinary paper but instead one that is made from newspapers and lottery tickets. To make the gift-wrapping paper, first place the newspaper on the table, and then stick the lottery tickets in the form of the design or shape that you want.
After that, wrap it around the cardboard paper that you chose for your photo frame. Place the photo that you want and create a border by painting it with regular paints. Then stick the photo towards the front side of the frame. If you want to hang the frame, then hang it on the backside or the real side of the frame. Take a small piece of thread or strong twine, make a small loop, and secure it that way.
Christmas decorations with lottery tickets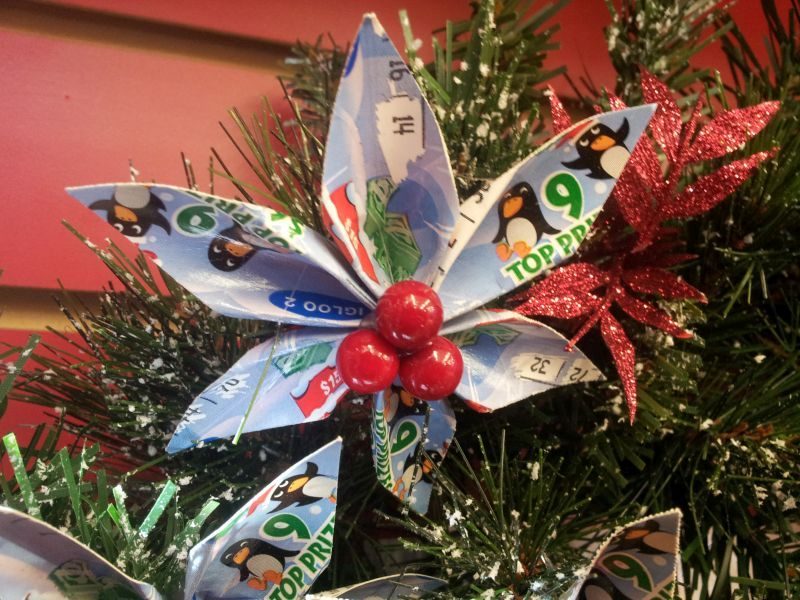 If you are a person who is looking out for a nice way do your part in protecting the environment, then you can make various Christmas decorations using the old lottery tickets that you have. Even in various sample essay, the idea of recycle and reuse comes in very promptly with different suggestions on decorations for Christmas.
Well, you can also consider making your Christmas this year different from the rest by making a wreath. You can even consider painting it with red and green color or give it a finishing touch with gold paint or glitter.
Beautiful arts made from lottery tickets
Some people have the ability to take their creativity to a very different level. Painters or artist will surely love this idea as it gives them the benefit and ability to take their artistic talent to a new zone. Just by using old lottery tickets, paints, various decorative items used in handicrafts, a Canvas, and a decently sized cardboard, you can create a beautiful portrait and exhibit your talent and creativity. Once your painting is complete, you can frame it and hang it on the wall of your house. This will take some time but it is surely a fun way you come up with some interesting art-decor for your walls.
Article Submitted By Community Writer