Wine tastes best when it is stored at the temperature ideal for it. In old times, wines were stored in cellars which were just cool enough for them to last for years. As you know, wines taste better when it has aged and matured. These days, apartment dwellers do not have cellars to store their expensive wines and most wines are stashed in refrigerators with food, but not at the temperature they should be stored in. A wine refrigerator is the perfect solution to store your wines at a stable temperature, allowing you to enjoy the best taste of your bubbly. Check out these wine refrigerators you can choose to store your wine:
32 bottle wine refrigerator from New Air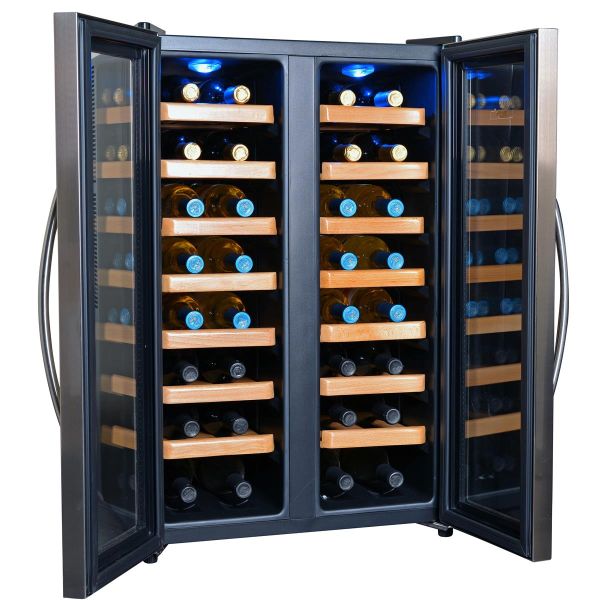 This wine fridge is sleek to look at and is a dual zone unit. Its temperature can vary from 46-66 degrees F. Dual zone wine coolers can cool both red and white wines. It is a quiet unit, which is also vibration free, thus keeping your wine stable. The New Air fridge chills using thermoelectric tech and the chrome shelves can be slid out easily, and the price is reasonable too. If you want a dual zone fridge which can store quite a number of bottles in a small space, this unit could be for you as it is quite compact. It can fit into a kitchen island or a tight corner and it's quite easy to install.
Cuisinart 8 bottle single zone private reserve freestanding wine refrigerator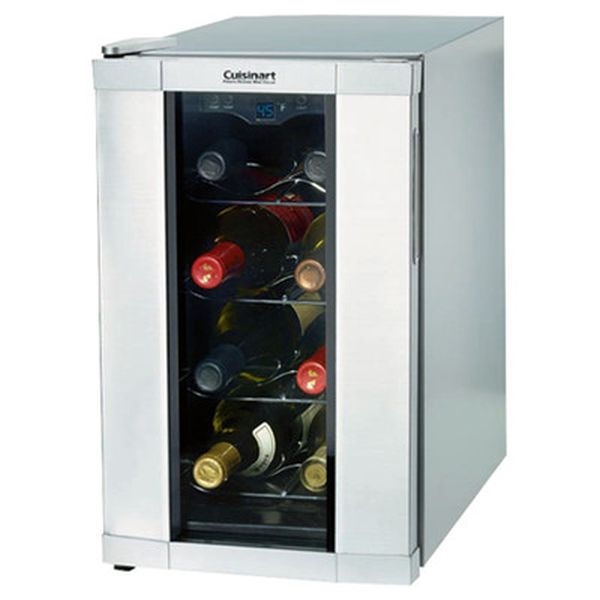 The Cuisinart 8 bottle vino fridge could be just right if you are starting your wine collection, or if you like that perfect glass of wine after work. It is freestanding, so it can fit in any space. Its temperature ranges from 36 – 66 degree F so it can store any kind of wine. Its beautiful silver finish gives it a stylish look along with its display of blue LED light. The unit's ventilation system is situated at the back, so you have to find a space which can accommodate that. The four shelves enable you to easily store 8 bottles. The lock on the door also keeps your investment secure.
332 bottle wine cellar from Edgestar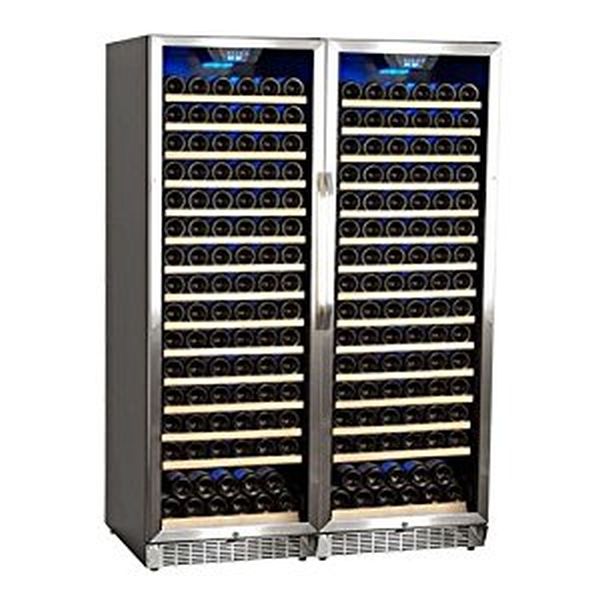 If you are aiming to make a serious investment in wine, and want to be elevated to the rank of a collector, you need more than a fridge that can store 40-50 bottles. This wine cellar can store 332 bottles, which is good size if you want to keep adding new bottles to your collection. The entire unit is actually a dual unit which can be set up separately or together. You can set different temperatures via digital touch screens to both the units, so that white and red wines can be stored at the temperature best suited for them. The wire shelves have wooden trimmings and can slide out easily. If you want your expensive wine collection to be safe, then the lock built into the fridge is definitely a welcome addition.
Wine Enthusiast's 6 bottle single zone silent series refrigerator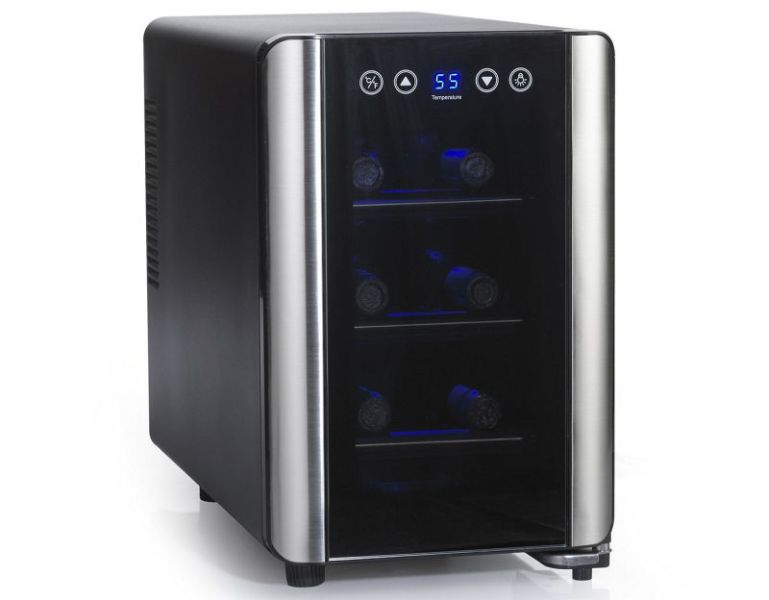 This cute little wine cooler is great if you want to store a few nice bottles. It's quite small, so that you can keep it on a counter too. It runs on thermoelectric tech and the temperature range is 46-66 degrees F, so that you can store white or red wine. It is energy efficient, quiet and has chrome shelves. The exterior has a good finish and it could be a good addition to your home bar or kitchen at an affordable price.
New Air's 28 bottle freestanding single zone refrigerator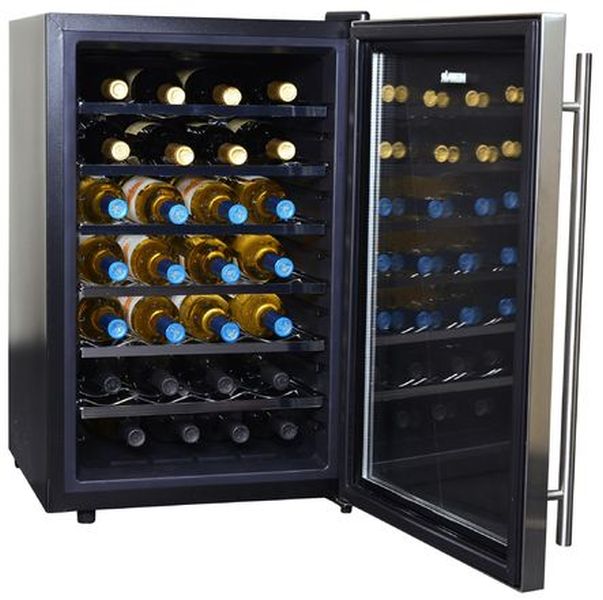 This fridge is for red wine connoisseurs, as the single zone temperature of 54-66 degrees F is optimum for red wines. Its metal finish is shiny and glossy, with black sides and silver in the front. The chrome shelves which are removable, can store larger Chandon and Moet bottles. UV rays are screened out by double doors. 
Sommeliers, winemakers and connoisseurs of wine lay stress that wines taste best when they are chilled to their ideal temperature. A wine refrigerator may be a luxury, but it helps to keep your precious wine collection pristine, safe from all kinds of disturbances, which might affect its taste.