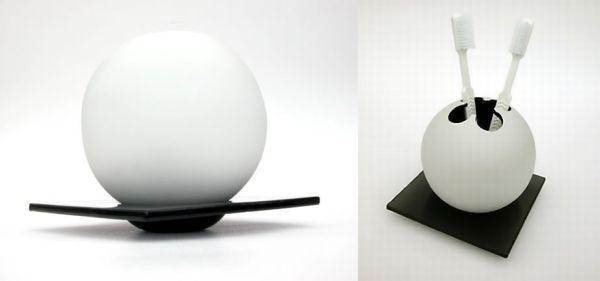 You must be tired of watching a boring mug sitting next to your faucet, holding all the toothbrushes and paste. Having a clean and modern bathroom with elegant fittings is one thing and making it fun for the kids to use is another. Here is a way of bringing some fresh air into your morning routine of brushing and making it fun at the same time. Here we present eight attractive and fun toothbrush holders for your modish bathrooms.
1. Glass toothbrush holder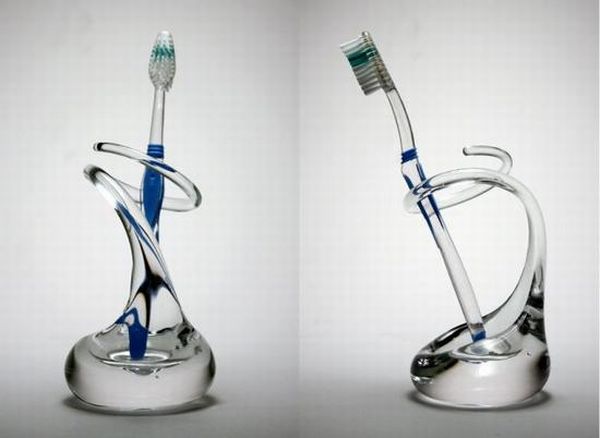 Toothbrush holders are a relatively new invention for the modern toothbrush itself is not more than a hundred years old. A toothbrush holder has always been an item of utility. Today, Brad Turner has decided to make them show pieces! Made of transparent glass, these curvy holders reflect the colors on your toothbrush and thus match up with any brush. These holders come in other colors too. The curvy shape makes it look so dainty and beautiful.
2. Grassy green toothbrush holder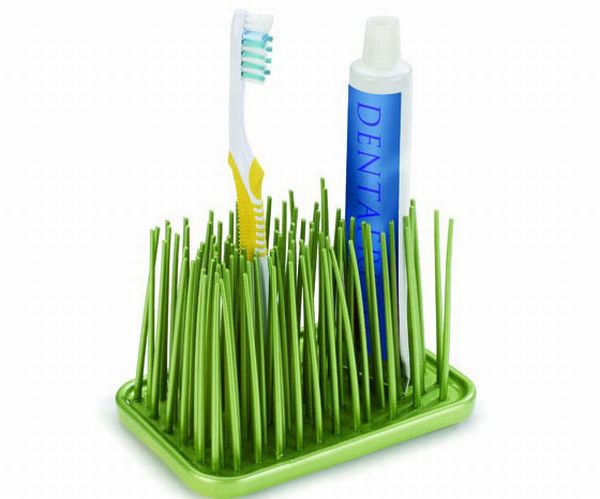 Here is a whiff of fresh breath…oops…fresh air for you! Breaking away from the monotony of usual toothbrush holders is this grassy green toothbrush holder. Now, you need not be particular about how you insert your toothbrush into the holder; any way is the proper way! Though it is being marketed as a toothbrush holder, it can definitely hold the paste, shaving blade and creams too. This green patch would be a nice addition to your bathroom.
3. Robot Toothbrush Holder
Colorful robot friends are waiting to serve you at your sink! This cute robot holder arrives in three different colors; black, red and green. With its outstretched arms, it seems to be waiting to welcome brushes into its bosom! The same holder can be used for your shaving razor too. Available for $8, it easily adheres to any wall at home.
4. Crustacean toothbrush holder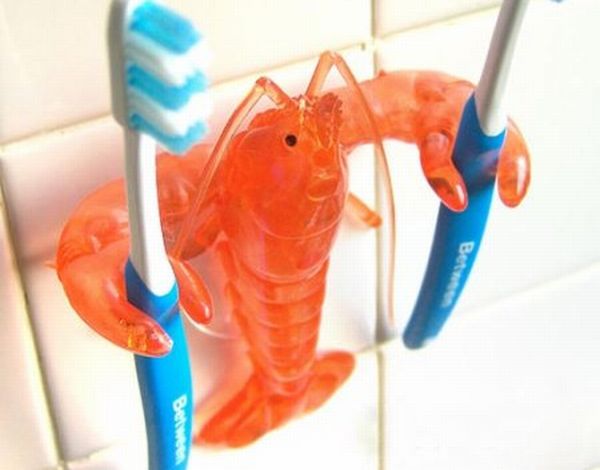 A small modification of the robot holder is this real looking crustacean holder. The prawn holding your brush is so realistic in its appearance that it will surely wake you out of your slumber on a lazy morning! Well, that is more or less its USP for it scores low on functionality. Being quite big in size and costing about $6, it holds only two brushes in its pincers. Maybe it is time to think of an octopus holder!
5. Tooth toothbrush holder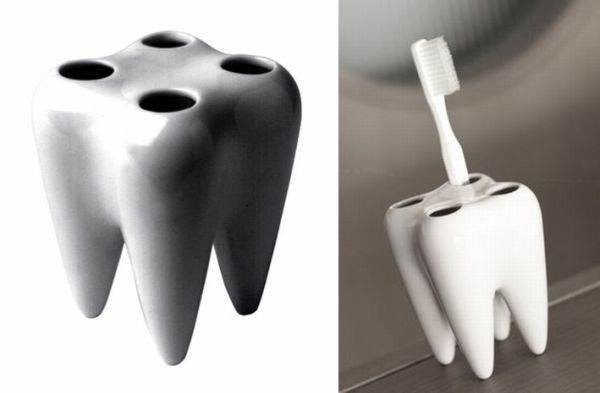 A molar mug as a toothbrush holder? This seems like a pretty good idea. The idea is also very relevant for what goes better with a toothbrush than a tooth? The holder comes with an enamel-like gloss on it and can hold four toothbrushes. The roots of the tooth double up nicely as the legs of the holder.
6. Luxury toothbrush holder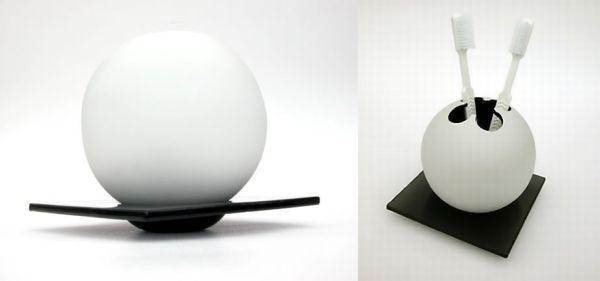 Made from the finest porcelain, this luxury toothbrush holder has been set on a base of premium smoked glass. The base is really large and luxurious – almost half foot by half foot. It has been hand crafted and has a metallic black, glazed finish on the insides. Priced at £15.13, it is an expensive product indeed. This holder is available only in limited numbers. So, hurry if you want to own one.
7. Mouse toothbrush holder
The computer seems to have invaded every aspect of life. Now, it is in the bathrooms as well! Made from a broken computer mouse, this toothbrush holder can also be part of your DIY projects. Incorporating the philosophy of recycle and reuse, this is another innovative use for a dead mouse. This is definitely an idea that 'clicks'!
8. Happy suction toothbrush holder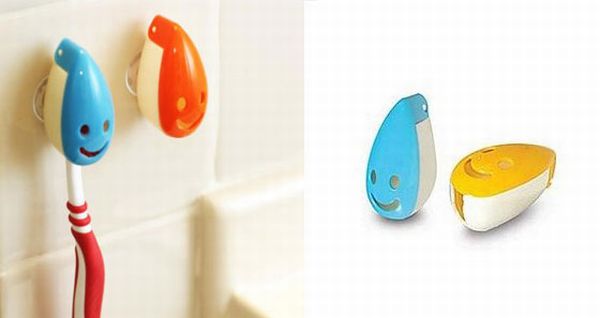 These are real cute toothbrush holders. The little faces are a real joy to watch and surely, nobody will mind them on their walls. The holders come in many colors and each one holds one toothbrush. The bristles are covered and are thus protected from dust and exposure to other contaminants. The holders attach to the wall through a suction mechanism and so they can be used anywhere and then taken out as and when required too! These neat and elegant holders are cheap also. They cost only $4.95 for a pair. Go ahead and get one for each member of your family.