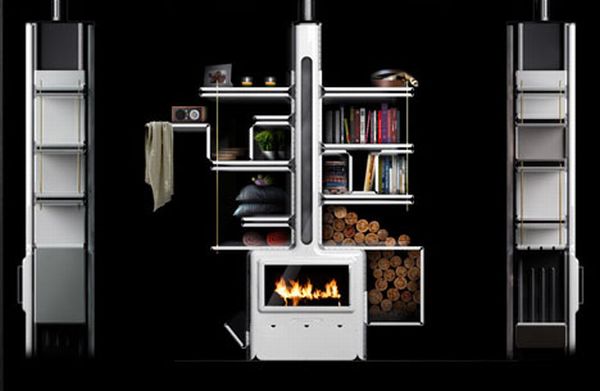 Nowadays building the home with more space is a difficult one as it costs more. So, we have to follow some innovative methods to store our belongings like clothes, books, mini electronic appliances and a few more to reduce the space occupied. These storage shelves are artistically designed in a different way for storing multiple products in a less space. These things will reduce the money spent and also it will act as decor items. Here is a list of 10 artistically designed storage spaces to enhance your home decor.
1. Wall mount modular storage system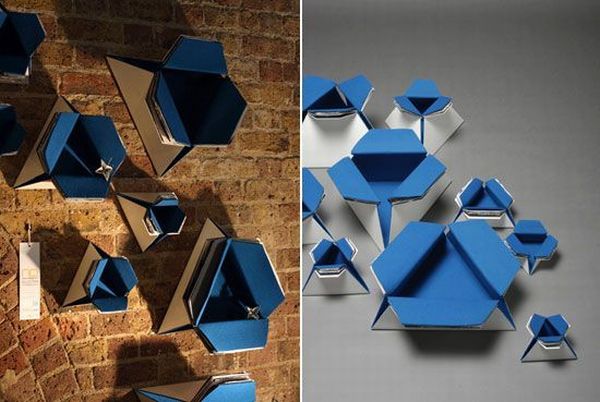 This design is different from others as it is fixed by drilling the wall. It is made of aluminum grooves and comprises of core structures, which can be added and removed based on your needs. First you have to install the wall panels by drilling holes based on the grove shape. It can give a decorative look to your wall and you can keep small items.
2. D-mension Shelf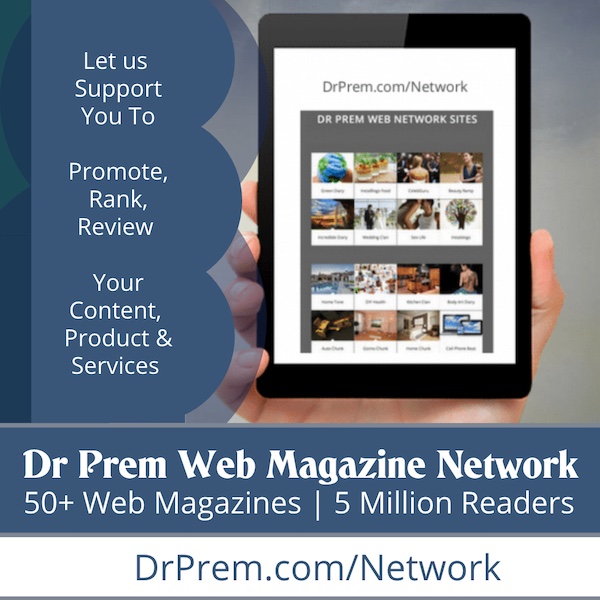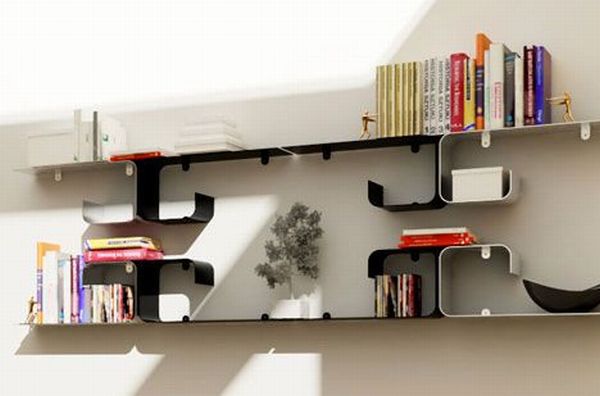 This D-mension Shelf storage system is presented by Italian Icon Design Studio. The designer of this system, Zanetti designed this modern system with modular racks. Main feature of this system is it can be fitted and removed from the wall easily. Whole system is made out of steel and aluminum with open edges. It is named as D-mension, because the cabinet shape is like lower-case 'd'. The racks can be arranged in different ways based on your taste and needs. It is best suite for white wall or red wall and it can store more than 30 books.
3. Shelving or desk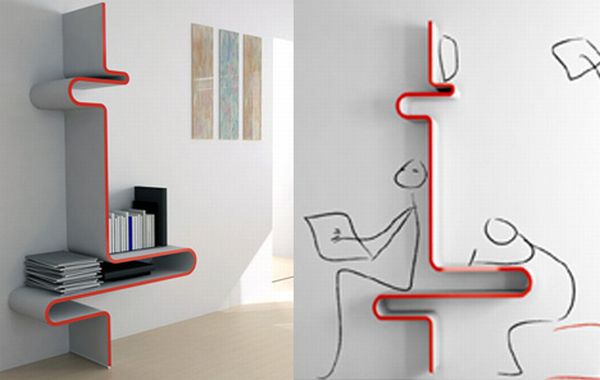 This is most innovative and useful system as it can be used to sit as a desk and for storing. Yoon-Zee Kim designed this stuff for multiple purpose and to save space. Only books can be stored and you can keep a photo frame or table watch to make it more attractive. Most people will doubt at first sight, but if they know the uniqueness of this design they will love this storage system.
4. AAKKOSET storage unit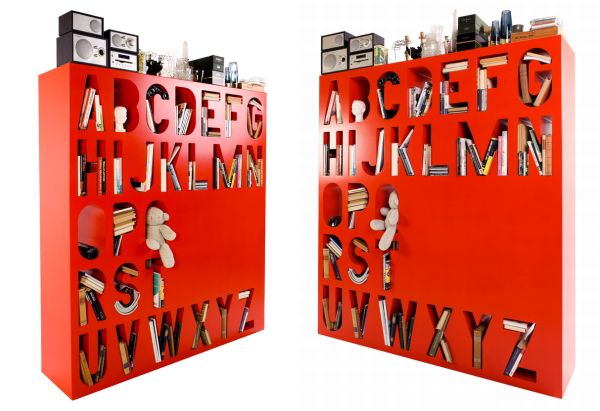 Lincoln Kayiwa designed this system with alphabet racks. It is large storage shelf than other systems as it consists of 26 letter spaces. At the top you can keep an audio system and in racks you can keep books, CDs, toys or dolls and lot more based on the different sized spaces. It can be used as a room divider also and it comes in various colors.
5. The Nero shelf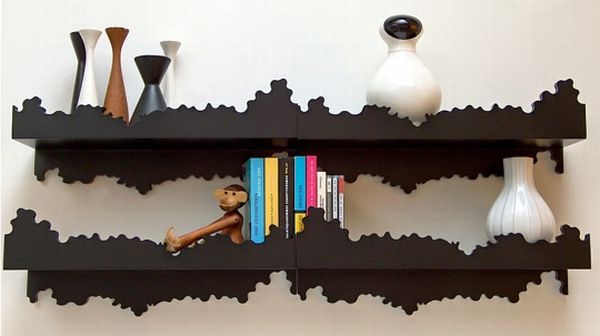 The Nero Shelf is one of the most decorative shelf which is best for keeping artistic items. Designed by Nanni Holen and priced at $ 250, this shelf system can be arranged in single or in an array of shelves based on your needs. If you arrange in arrays, it adds to the beauty of your walls. This eye catching shelf is best for books, artistic pots, photo frames and other artistic items.
6. Oblique storage unit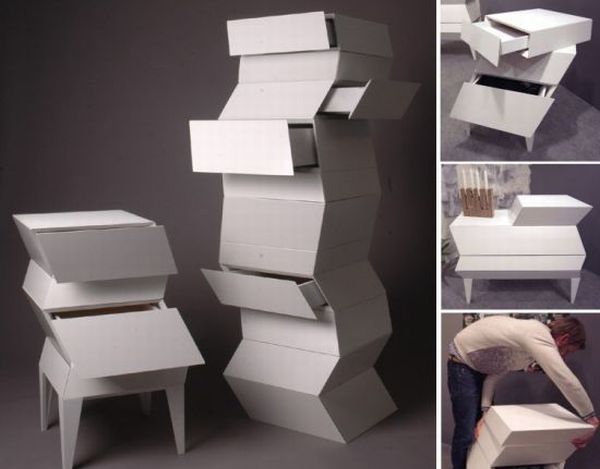 Oblique storage unit designed by Olof Nordenson and Ulf Milsson Jevinwas was presented at Stockholm Furniture Fair 2010. This is best suited for offices and students who stay in groups. This adjustable design consists of eight boxes which can be placed in any direction offers more space to store your belongings like books, files, magazines, CDs and much more. If you want you can reduce the number of boxes.
7. Dubbed Book Porcupine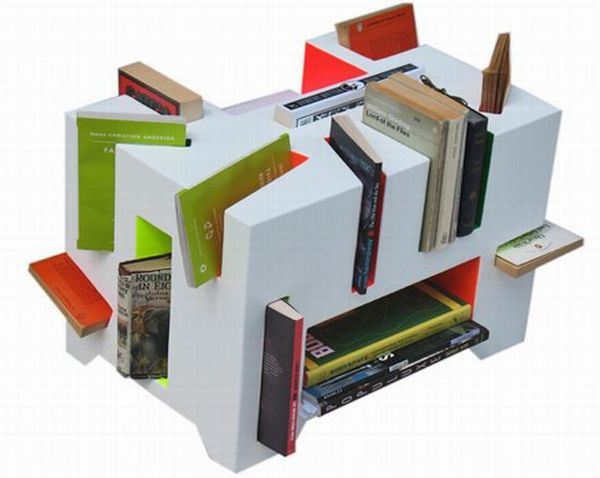 This is the best book shelf which can store around 20 medium sized books in a less place. Holly Palmer designed this book storage for book freaks and students to have an easy access in less space. This shelf consists of spaces for different sized books and each book will stick out at different angles. It can be placed any where in your home, even on another shelf. This humble look Book Porcupine comes at little high price of £1750.
8. Metal Fireplace + Modular Mantel Shelf System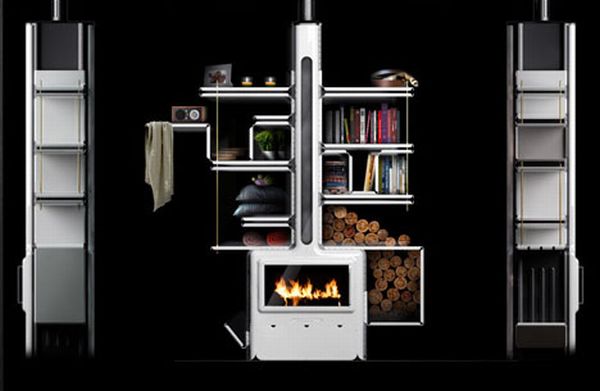 This system comes with a fireplace at the bottom for providing heat and light in the absence of radiators. It is designed in a way that objects above the fireplace in the stand won't get heated. Above the fireplace many shelves, cabinets and cupboards are there to keep books, wooden logs, electronic appliances like sound system, mini TV, clothes, phone and lots more. The main advantage of this system is that the shelves have lot of joints which can be stretched or bent based on your need. This sleek metal Fireplace + Modular Mantel Shelf System saves lot of space in your home and also it adds to the beauty of your home.
9. Cubit modular shelving system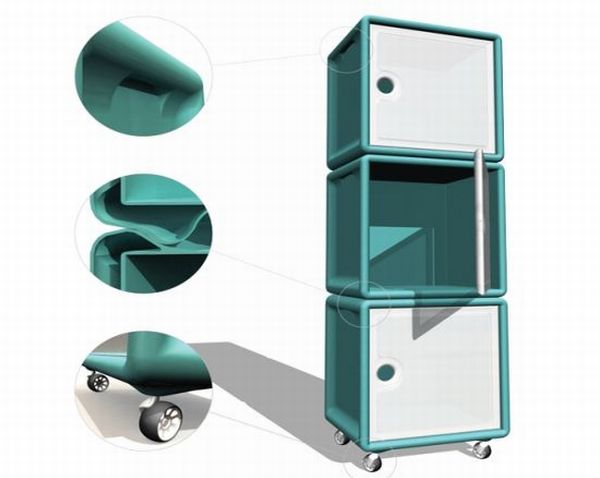 This modern system comes in 22 different designs and in 8 depths. This was precisely designed based on the book needs and for sound systems. It does multiple acts like book library, desk, room divider, cupboard, music and TV stand, storing clothes and lot more. Another interesting thing is that cubit makers will design the shelf based on your wall area and taste. The expandability and flexibility are the best feature of this modern system.
10. Rock storage system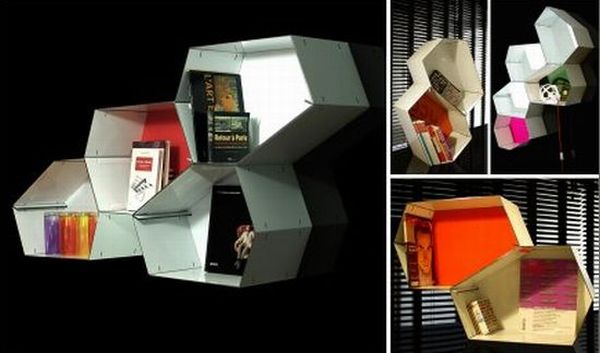 This shelf is best suited for storing books and mini electronic devices. This will have a shape of pentagon or hexagon and either hollow or filled. These are made of aluminum, steel or wood. Complete shelf will have more than 1 hexagon shaped cabin and it comes in multiple designs, so you can choose based on your wall and needs.