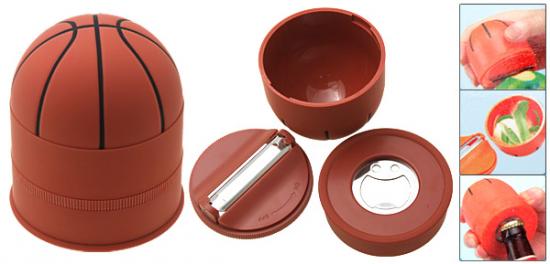 This 3 in 1 basketball appliance, pictured above, exemplifies how bizarre ideas acquire a purpose. Its basketball appearance imparts it a touch of uniqueness. Being a multipurpose device, it enables users to use it as a peeler, opener and storing case.

Attributable facets:
Its impressive dimensions reading 8 X 7 cm make it suitable for use while traveling or going out for a picnic. Making things simple, it allows one to dispense with peeler and opener as this 3 in 1 basketball has them united together. Its distinctive storage space sets it apart from the rest as it lets you store peeled waste. It is available here at a meager price of $ 4.99 only.
Via: Nerd Approved