We take great care while decorating or remodeling our home and pay attention to the tiniest details like the exact shade of the paint on the walls and the pattern of tiles fitted at the bathroom. One of them main reasons for this is the cost related to remodeling which is anything but cheap. Rather than designing and then remodeling the interiors for different occasion, homeowners just want to ensure that they end up with the right design in the first attempt itself, no matter how much that cost.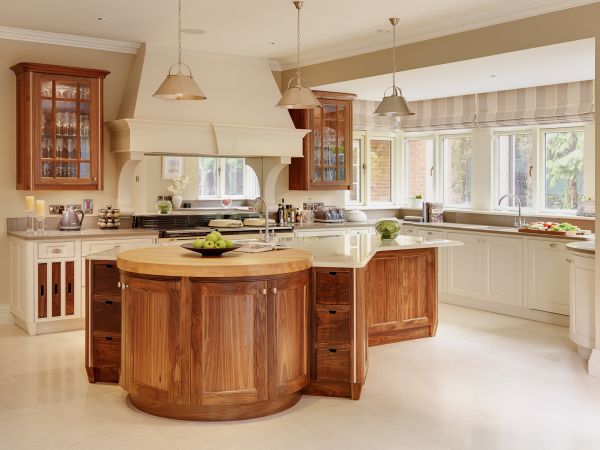 When remodeling a kitchen, most individuals tend to opt for readymade kitchen cabinets and anything they can get off the shelf. This not only leaves them with a finite number of choices, but also leads to the same designs being repeated in several households. Hence, your attempt to have a unique style complete with personal preferences and style choices takes a beating. You have to stick to the options offered to you, with no way to personalize them according to your needs and likings.
This is probably where the quintessential bespoke kitchen design enters the picture. A bespoke kitchen design offers you plenty of patterns, designs and features to choose from and then personalize for a unique look. For instance, your attempt to have a cleaner finish to work space would require you to store the clutter in too large or too small readymade cabinets in the previous case. However, with a bespoke design, you can easily opt for appliance garages, simple fixtures to store your appliances, so that you could keep the work surface clean and clutter free. The great thing about these appliance garages is that they are not available in readymade formats and you need to design them according to your personal needs and requirements. Hence, you can choose what size, shape and color you want them to be, ending up with an innovative kitchen design in the process.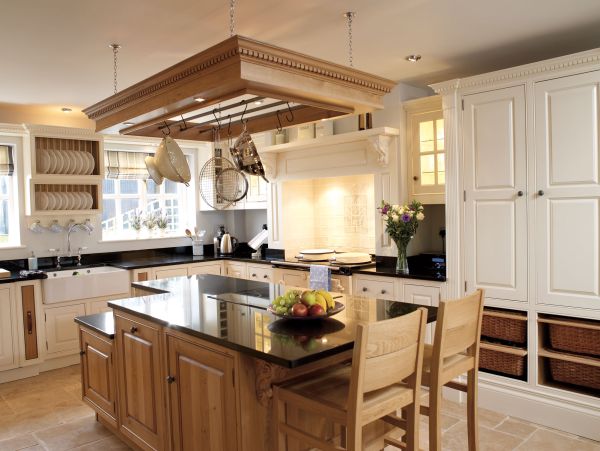 The general notion of a bespoke kitchen design is simple, to let you be in charge of what you want in your kitchen as well as where you want things to be. This is a boon for those who tend to shop for kitchen designs with very specific ideas in their mind but are not able to find them. In most cases, these individuals end up with only two choices after a tiring day of shopping around at every store they know. Without interesting options, they have to settle either for a design they do not necessary like that much or wait for a better design, which would definitely take quite some time to reach the market. However, a third choice that people generally overlook pertains to simply having their preferred design made by a qualified contractor.
Now, it is evident that the third option would definitely guarantee the design you always desired for your kitchen. That is why the bespoke kitchen design is best suited for those with tailor made requirements.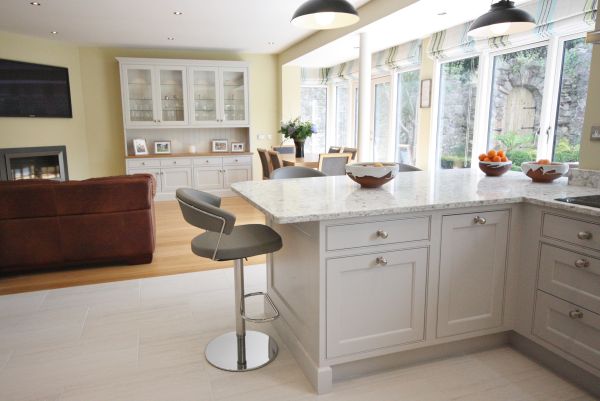 Bespoke kitchen model could also be a good option for homes with a kitchen with a slightly unusual shape. Readymade kitchen are designed to fit standard kitchen shapes and designs. Hence, an unusual kitchen would definitely not be able to accommodate these designs without hiccups. A small kitchen with a fair shape can also be overwhelmed with oversized readymade cabinets, which would leave you with very little floor space. A bespoke kitchen design can handle these issues effectively by offering you customized styles that suit the room size and shape instead.
Summary
Opting for a bespoke kitchen design would allow individuals to get the dream kitchen they had always wanted. A bespoke kitchen offers highly customized and personalized designs, which would be the best option for those who have small sized or unusual shaped kitchens, or have specific requirements for their kitchen.