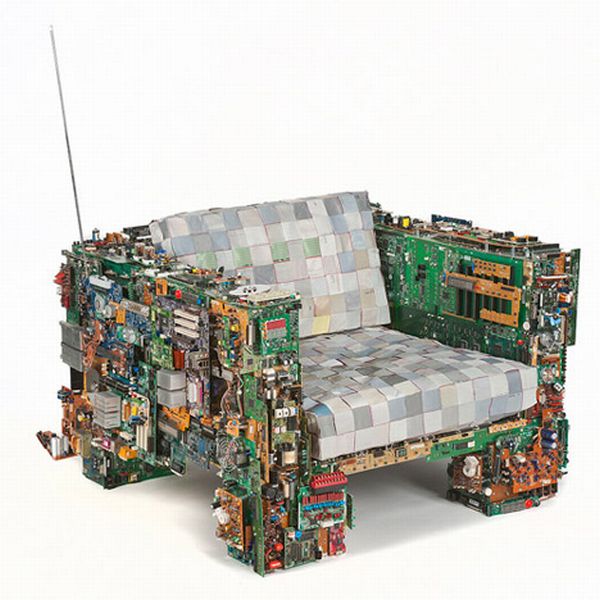 Few days back we came up with the binary table 01, which is made out of parts of computers. Designer Benjamin Rollins is back to the binary chair business again with another two additions – 01 and 02. The chairs are made from old computer parts. Which may be anything like motherboards, circuit boards, hard drive disks, RAMS, sinks, and so on.

One might say that in this age of information technology, there definitely should be something done to manage e-waste or electronic waste. With humungous amounts of e-waste disposed off, it creates an environment hazard. Destroying the e-waste is even more potentially dangerous considering the harmful gases it releases into the air.
Re-purposing e-waste is the only solution to the answer of how to manage e-waste better. Benjamin Rollins creation of Binary Chairs is surely an out of the world if not out of the box idea. He used parts of an outdated printer and gave it some shape – a shape of a chair. Motherboards, ICD screens and a collage of other computer hardware parts are affixed together by screws. The seat of this chair is transparent. You can see the inside of the chair. It will feel like you are sitting on a machine mountain!
So what's the aesthetic value of these chairs? Well, if you are someone who thinks out of the box and want something really out of convention in your home, then you should buy this chair. Also, if you are a geek who lives and loves computers, this chair is for you.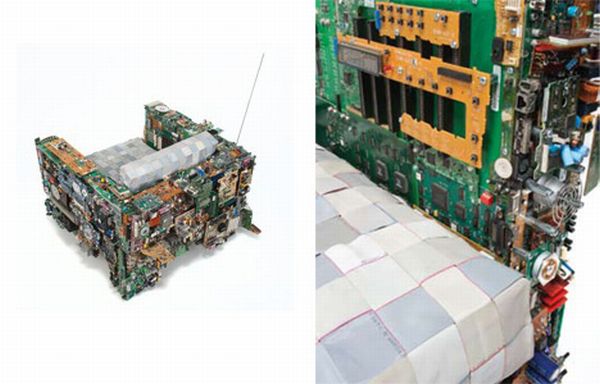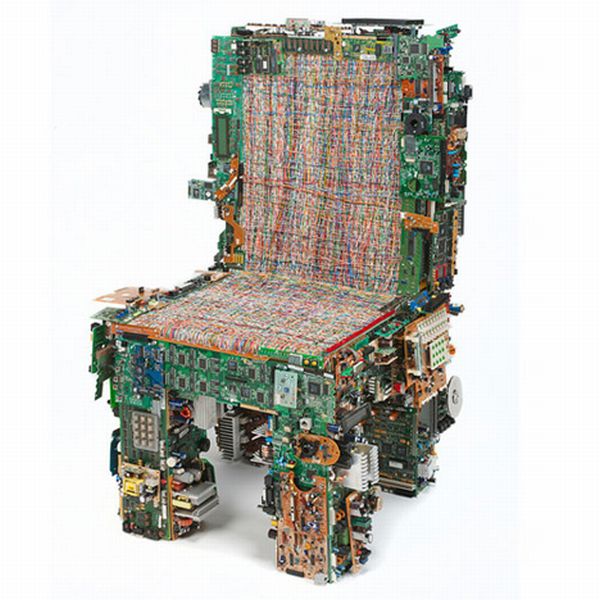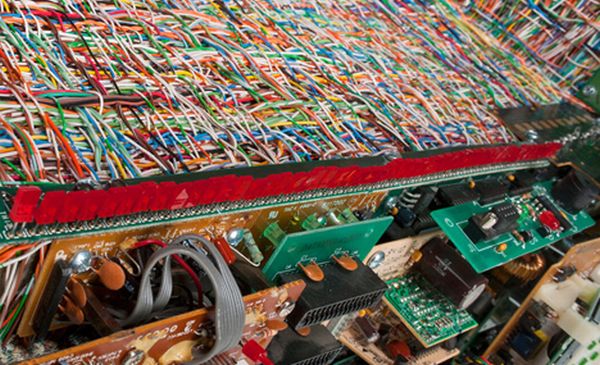 Via: Core77